Adidas Introduces a Limited Edition of Crazyfast Boots by Leo Messi "El Ocho" Ballon d'Or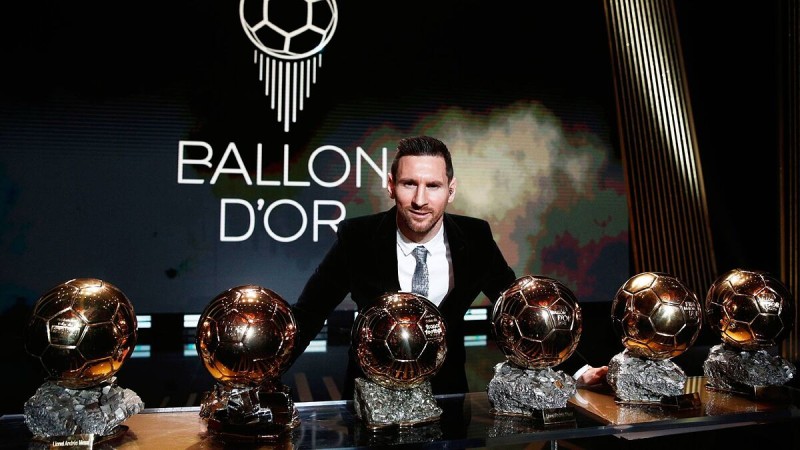 Adidas celebrated the achievement of the Argentine, who on Monday night at the Parisian gala event accepted a record-breaking eighth Ballon d'Or.
Longtime Adidas partner Lionel Messi won his eighth Ballon d'Or on Monday night in Paris. In honor of Messi's accomplishments from each Ballon d'Or success, Adidas commissioned eight 14-carat gold rings.
All proceeds from the sale of each ring will benefit charities that Lionel Messi and Adidas will select later this year.
Crazyfast boot drop
A limited edition X Crazyfast.1 Messi "El Ocho" football boot has also been released by Adidas. It has a special design based on the striker's signature X Crazyfast boot and a new color scheme that is inspired by the golden tones found on a Ballon d'Or award.
The eight balls on the side of Messi's boot stand for each year that he was selected as the world's best player. Each boot has a golden goat's head situated just below the laces, and the words "El Mejor Del Mundo" (The Best in the World) are printed in a decorative tonal embossed pattern on the outside.
Given the uncertainty surrounding Inter Miami's current Chinese tour, it is believed that Lionel Messi will make his debut wearing the Ballon d'Or-inspired boots when Argentina plays Brazil and Uruguay in their 2026 World Cup qualifying campaign next month.
Adidas.com is currently selling the X Crazyfast.1 Messi "El Ocho" X Pack; information about the ring auction will be released at a later time.