23-Year-Old Designer Peter Jean Marie Donates Custom Face Masks To Florida Hospital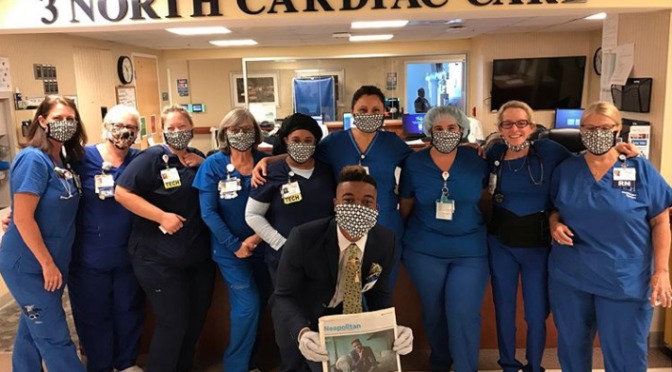 Marie, whose mother is an employee at NCH – North Naples Hospital, took heed to her worries that there weren't enough masks to protect her fellow doctors and nurses on the frontlines.
Taking to Instagram to share the news of his contribution, Marie says, "My mother, an employee at the NCH Hospital, reported to me that there was a shortage in masks. I told her to give me an hour to put something together. I would like to thank all the Doctors/Nurses who have dedicated their time helping patients effected by the coronavirus. This city has supported me through thick and thin and I shall return the favor. So if you need any face masks donated, please do not hesitate to reach out."
In a follow-up post, Marie shares that the feedback from his gracious efforts has caused an overwhelming amount of messages in his inbox on social media.
He says, "Dear Nurses, my inbox is jammed But don't worry more durable Face Masks are on the way. For those who offered to pay, please keep in mind that all face masks will be donated. I choose not to profit on such a cause."