45 Interesting Facts about Sister Elizabeth Kenny; Google Doodle honours an Australian nurse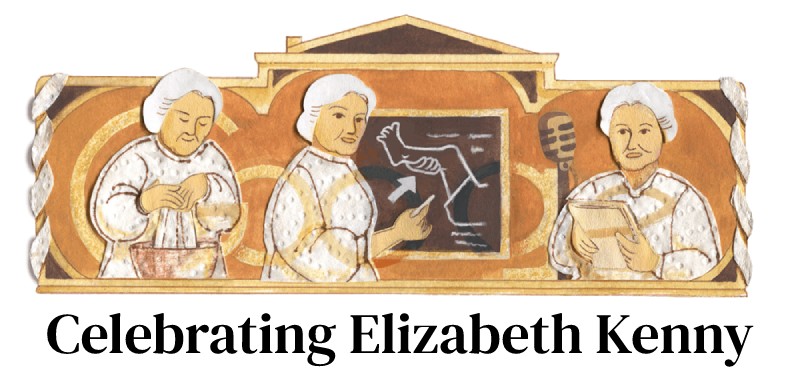 Google Doodle celebrates Elizabeth Kenny, also known as Sister Elizabeth Kenny or Sister Kenny, an Australian nurse who established an alternative treatment for polio known as the Kenny Method, on October 5, 2022. Here are some interesting and fun facts you should need to know about Sister Elizabeth Kenny.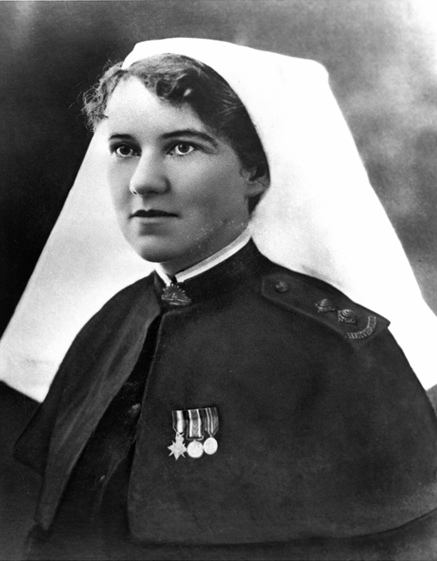 Here is a look at the life and work of Elizabeth Kenny.
Personal
Birth date: 20 September 1880
Birthplace: Warialda, New South Wales
Died on: 30 November 1952 (aged 72)
Death place: Toowoomba, Queensland, Australia
Nationality: Australian
Other names: Lisa
Father name: Michael Kenny
Mother name: Mary Moore
Citizenship: Australian
Famous as: Nurse
45 Interesting and Fun Facts about Sister Elizabeth Kenny
Elizabeth Kenny was born on September 20, 1880, in Warialda in New South Wales, Australia. Her father was Michael Kenny an Irish farmer who settled in Australia, and her mother was Mary Moore, an Australian native.
She was taught by her mother at home before she could go to the schools in New South Wales and Queensland.
Elizabeth Kenny became interested in anatomy at 17 years old when she was being treated for a broken wrist by Dr. Aeneas Mcdonnell in Toowoomba.
From the age of 18 dependent upon her mid-twenties, Elizabeth Kenny worked as a bush nurse in the locale of Clifton.
She got back to Guyra in New South Wales in 1907 where she got basic nursing training from a midwife.
During her visit to Guyra, Elizabeth Kenny became a broker of agricultural produce between the farmers and the markets situated in Brisbane.
Elizabeth Kenny got honorary degrees from 'Rutgers University' and the 'University of Rochester'.
She got back to Nobby in 1909 and began working as a qualified nurse however she had no accreditation.
In 1911 Elizabeth Kenny opened the 'St. Canice's Hospital' at Clifton with the cash acquired during her brokerage job in Guyra.
With Dr. McDonnell's advice, she began treating patients by applying hot compresses and weights to loosen their muscles.
In 1915, Elizabeth Kenny volunteered to act as a nurse in the First World War and went to Europe.
During WWI she volunteered as a nurse and travelled on the 'Dark Ships' which carried injured warriors and traded merchandise from England to Australia.
In 1917 she was given the honorary title of 'Sister', identical to the rank of 'First Lieutenant' in the 'Australian Army Nurse Corps' for her service during the war. Kenny used that title for the rest of her life.
Sister Elizabeth Kenny served as 'Matron' in the 'Enoggera Military Hospital' situated in Brisbane for some weeks yet was discharged honorably in 1919 because of disease.
In 1919 she established a temporary hospital in Nobby to really focus on patients during the influenza epidemic.
She needed to travel to Europe for medical attention when she was likewise distressed by the infection.
Sister Elizabeth Kenny got back to Nobby and nursed her friend's daughter suffering from cerebral diplegia and treated different patients who were brought to her.
In one event she made a temporary stretcher out of a cupboard door and took her friend's daughter named Sylvia to Dr. McDonnell's chamber in Toowoomba for treatment covering a distance of very nearly 26 miles.
In April 1925, Kenny was elected as the first president of the Nobby branch of the Queensland Country Women's Association.
In 1927, Elizabeth Kenny made upgrades to the stretcher and sold the 'Sylvia Stretcher' in Europe, Australia, and the US for a benefit.
Interesting Facts about Australian scientist and inventor David Warren
In 1929, Sister Elizabeth Kenny nursed a disabled girl named Maude from Townsville using her own methods to battle the disease and was successful in making her walk in 18 months.
Sister Elizabeth Kenny set up a temporary treatment center for giving polio treatment in 1932 behind the Queens Hotel in Townsville.
The Queensland Health Department led the first evaluation of Kenny's work in 1934 which prompted the setting up of numerous polio clinics in Australia.
Regardless of obstructions from doctors, she started treating a patient in his intense stage in her George Street clinic. Later the patient recuperated totally in the Polio clinic situated in Ward 7 of the Brisbane General Hospital.
Sister Elizabeth Kenny travelled all over Australia and made two trips to England from 1935 to 1940 to set up clinics.
In 1937, Elizabeth Kenny published an introductory book on her work and started another, The Treatment of Infantile Paralysis in The Acute Stage, known as The Green Book and later published in the United States.
In 1938 the 'Queensland Government Royal Commission' brought out a report reprimanding Sister Elizabeth Kenny's treatment techniques. In any case, the Queensland government dismissed the report and continued supporting Kenny and her clinics.
Somewhere in the range of 1935 and 1940, Sister Elizabeth Kenny travelled broadly in Australia, assisting with establishing clinics. She made two trips to England, where she set up a treatment clinic in St Mary's Hospital near Carshalton.
She had adopted a daughter named Mary Stewart who proceeded to become one of her top researchers.
In 1940, Sister Elizabeth Kenny and her adopted daughter Mary travelled to Minneapolis in the United States to exhibit her techniques to American doctors.
After a sea journey from Sydney to Los Angeles and by rail to San Francisco, Chicago, New York City, back to Chicago, and to the Mayo Clinic in Rochester, Minnesota, Sister Elizabeth Kenny was allowed an opportunity to show her work in Minneapolis, Minnesota.
In 1942, Sister Elizabeth Kenny opened a clinic in Minneapolis. She got back to Toowoomba in 1951.
Sister Elizabeth Kenny co-authored a book named 'The Kenny Concept of Infantile Paralysis and its Treatment', known as the "Red Book", with Dr. John Pohl which was published in 1943.
During this time, a few Kenny treatment centres were opened all through America, the most popular being the Sister Kenny Institute in Minneapolis (opened 17 December 1942; presently the Courage Kenny Rehabilitation Institute).
In 1951, Kenny topped Gallup's most admired man and woman poll 'Gallup Polls' as the only woman in the first decade of the annual list to displace Eleanor Roosevelt from the top. She was the first woman in a ten-year period to have displaced Eleanor Roosevelt from the number one position in the 'Gallup Polls'.
The Sister Kenny Foundation was established in Minneapolis to help her and her work all through the US.
In recognition of her work, in February 1950 President Harry Truman signed a Congressional bill giving Kenny the option to enter and leave the US as she wished without a visa. This honour had just been granted once before, to the French Gilbert du Motier, Marquis de Lafayette, a leader in the American War of Independence.
Sister Elizabeth Kenny filled her last years with extensive journeys in America, Europe, and Australia with an end goal to expand acknowledgment of her method.
Elizabeth Kenny died of Parkinson's disease on November 30, 1952, in Toowoomba, Sovereigns, Australia.
Her book named 'My Battle and Victory: History of the Discovery of Poliomyelitis as a Systemic Disease' was published posthumously in 1955.
'Sister Kenny Memorial and Children's Playground' in Townsville was named in her honour. A Sister Kenny Memorial House was opened in Nobby on 5 October 1997 by Prof John Pearn.
Elizabeth Kenny dedicated her whole life to treating individuals afflicted by diseases like meningitis, polio, and cerebral diplegia.
A film named 'Sister Kenny' was brought out in 1946 which tells her life story, her battles, and her ultimate successes.
In 2009, during the Q150 celebrations of the institution of Queensland, the Kenny regimen for polio treatment was declared an outstanding "innovation and invention".
On October 5, 2022, Google featured a Google Doodle on its homepage for celebrating Elizabeth Kenny. The Sister Kenny Memorial House, which celebrates her life's work, opened on this day in Nobby, Queensland in 1997.