Interesting and Fun Facts about Andrew Watson, the World's First Black International Footballer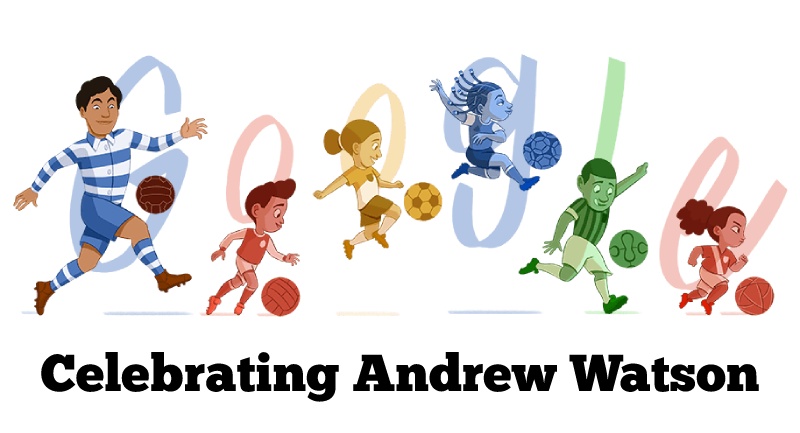 Search engine giant Google celebrates Scottish footballer Andrew Watson, who is generally viewed as the world's first black person to play association football at the international level, with a Google Doodle on October 18, 2022. Here are some interesting and fun facts about Andrew Watson.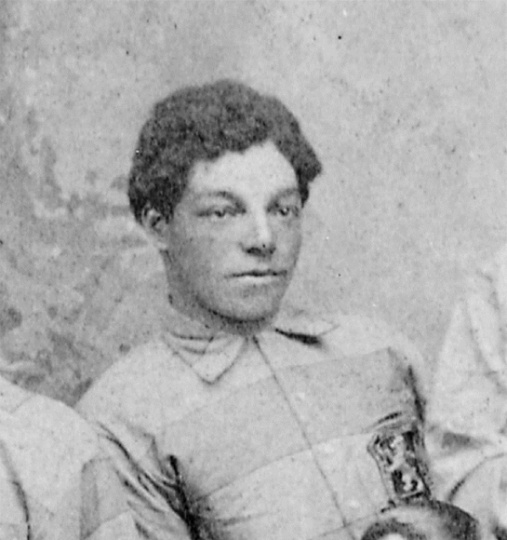 Here is a look at the life and work of Andrew Watson.
Personal
Birth date: 24 May 1856
Birth place: Demerara, British Guiana
Died on: 8 March 1921 (aged 64)
Death place: London, England
Father name: Peter Miller Watson
Mother name: Hannah Rose
Nationality: Scottish
30 Interesting and fun facts about Andrew Watson
Andrew Watson was born in 1856 in Georgetown, Guyana to a wealthy Scottish businessman and a Guyanese woman. At age 5, Watson and his father moved to Britain where football was becoming increasingly popular.
He was educated at Heath Grammar School in Halifax, West Yorkshire, and afterward from 1871 at King's College School, in Wimbledon, London, where records show he succeeded at sports including football.
Andrew Watson later studied natural philosophy, mathematics, and engineering at the University of Glasgow when he was 19, where his love of football bloomed. He played in the full-back position, on either the right or the left flank.
Watson left Glasgow University after one year and in 1877 became a partner in Watson, Miller, and Baird, a wholesale warehouse business in Glasgow.
In November 1877, Andrew Watson married Jessie Nimmo Armour (1860-1882); she was the daughter of John Armour, a cabinet-maker.
Watson moved to London with his family in the summer of 1882 for work reasons. His wife died in the autumn of 1882 and their two children came back to Glasgow to live with their grandparents.
Andrew Watson's prosperity on the international stage prodded offers from the best clubs in Scotland and Britain. In 1887, Watson signed with Bootle FC in northern England. At this time, amateur clubs didn't pay their players, yet Bootle FC was known to pay high-profile names. In the event that Watson had gotten cash to play for the Liverpool club, he would technically be the first Black professional footballer.
He got back to Glasgow and married for a second time, to Eliza Kate Tyler (1861-1949) in February 1887.
Later that year Andrew Watson moved to Liverpool, where he worked on ships and sat exams to qualify as a marine engineer.
After first playing for Maxwell in 1876, Watson signed for local side Parkgrove, where he was also their match secretary, making him the first black administrator in football. At Parkgrove he played close by another black player, Robert Walker.
Andrew Watson likewise participated in athletics competitions, winning the high jump in a few events.
On 14 February 1880, he was selected to represent Glasgow against Sheffield; Glasgow won 1-0 at Bramall Lane.
He was likewise selected for a tour to Canada in the summer of 1880 which was cancelled after the death of William Dick, secretary of the Scottish Football Association.
In April 1880, Andrew Watson likewise signed for Queen's Park – then Britain's biggest football team – and became their secretary in November 1881.
He led the team to two consecutive Scottish Cup wins in 1881 and 1882, subsequently becoming the first black player to win a major competition.
Interesting and Fun Facts about French Painter Rosa Bonheur
In 1882, Andrew Watson moved to London and became the first black player to play in the English Cup when he showed up for Swifts.
In 1883, he was the first foreign player to be invited to join the leading amateur club in England, the Corinthians.
Andrew Watson additionally played for other amateur English clubs, including Pilgrims, Brentwood, and London Caledonians.
As one of the 'Scotch Professors' of the age who presented a more sophisticated and successful passing game in England where individualistic dribbling had previously been used, Watson was depicted by the founder of the Scottish Football Museum in a 2021 report as "the most influential black footballer of all time. There is nobody that comes close".
Andrew Watson played his last match for Queen's Park in 1886.
Watson won three international caps for Scotland. His first cap came against England in London on 12 March 1881, in which he captained the side. Scotland won 6-1, which (starting around 2019) is as yet a record home defeat for England. A few days later, Scotland played Wales and won 5-1, Watson captaining Scotland once more.
Andrew Watson's last cap came against England in Glasgow on 11 March 1882. This was a 5-1 triumph again to Scotland. Watson moved to London in the summer of 1882, which really finished his international career as the SFA just picked players situated in Scotland at this time.
The next non-white person to get a full international cap for Scotland was Paul Wilson in 1975. The next black person selected to play for Scotland after Andrew Watson was Nigel Quashie in 2004, after 120 years.
Andrew Watson retired to London in around 1910 and died of pneumonia at 88 Forest Road, Kew, in 1921. He is buried in Richmond Cemetery.
In 1926, the sportswriter "Tityrus" (the pseudonym J. A. H. Catton, editor of the Athletic News) named Andrew Watson as left-back in his all-time Scotland team.
A mural of Watson was painted on the side of a cafe in Shawlands, south Glasgow in 2020, and he likewise includes prominently in the First Hampden Mural at Hampden Bowling Club.
On October 18, 2022, Google featured a Doodle on its homepage for celebrating Andrew Watson. Google Doodle celebrates Scottish footballer Andrew Watson as he looks into the future of Black football legends to come and was represented by London-based guest artist Selom Sunu.
On October 18, 1884, Andrew Watson took the field for the Scottish football team Queen's Park in the first game played at the new Hampden Park stadium.
Throughout the span of his 14-year career, Andrew Watson won the Scottish Cup three times and won every one of the three matches he played against England. The Hampden Bowling club in Glasgow, the site of Scotland's third triumph over England, includes a mural of Watson.
Andrew Watson is viewed as the first Black international footballer, the first Black footballer to captain his country, and the first Black football administrator in history.