5 black designers who are taking over haute couture like a storm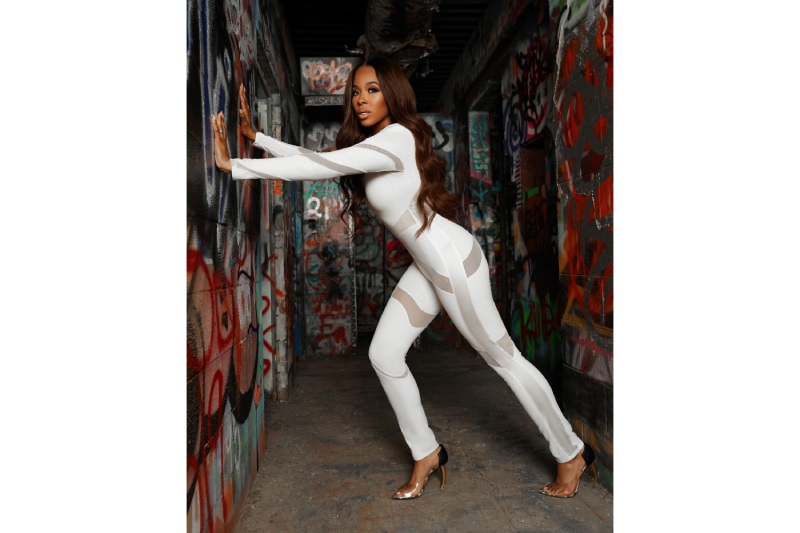 Black designers are taking over Haute like a storm, and there is nothing that can stop them. For a long, while many black people have felt unseen in the industry but not anymore, their creativity and hard work cannot be judged by their skin color, nor ever should be. All these black designers have made them feel seen through their commendable work. Some of these designers are LaQuan Smith, Victor Glemaud, Toni Grant, Duro Olowu, and Carly Cushnie.
LaQuan Smith started his brand when he was 21 years old. Smith spent his early life with his grandmother, who instilled sewing and pattern-making skills in him. Later, he also attended arts in high school. His distinctive designs quickly caught the audience's attention, and many style icons, Beyonce, Rihanna, Lady Gaga, and Kim Kardashian are among the first few supporters of LaQuan. His innovative designs and details were soon popular, and he enjoyed the opportunities to collaborate with many well-known brands such as Samsung, Microsoft, tidal, and many more. Smith had to struggle before he could step in the industry. He was rejected at first by many, including FIT and Parsons. Later on, he formed an LLC that made LaQuan Smith 3D Leggings and became known as the leggings guy. Many celebrities wore these leggings, and they were quite popular among everyone. This is where his career in the fashion industry started.
Victor Glemaud is a Haitian-American designer who launched his brand of leisurewear collection as statement knitwear. His collection represents a combination of style and comfort, you can wear glamourous clothes yet still be 100% comfortable moving around. Victor designs for everyone, regardless of their gender, size, and personality. His simple yet fashionable attire quickly became popular among the audience, and people loved his design. He was a finalist in the 2017 CFDA/vogue fashion fund and was also honored for his achievements by the Ambassador of Haiti to the United States. Glemaud studied at the fashion institute of technology in New York and worked as an assistant to Patrick Robinson, where he gained his experience in the field. However, later he worked as a publicist at KCD. In 2005 he returned to the fashion industry, first as a womenswear design advisor. Later on becoming a studio director at Paco Rabanne, followed by a style director at Tommy Hilfiger.
Toni Grant is a designer of the womenswear collection who started her brand in 2019 and received great reviews and success in a short period of time. Her dresses make a woman feel empowered and confident. Toni's passion for designing started in early childhood. She designed clothes for her dolls inspired by glamor and stylish couture. Toni is a dominating and independent woman who loves fashion. According to her, fashion is a language that speaks for itself. In late 2019 she started her own brand and injected her personality into it, she soon gained success, and everyone loved her clothing as it gave them the confidence they needed. Many of the clothing items by Toni are very bold. However, her clothes are very comfortable. Her collections include pants, tops, blazers, and jumpsuits, which fit perfectly with the customers. She uses a lot of silk material in her collection, making the clothing look expensive and luxurious. She has been invited to the New York fashion week twice, and many known celebrities have styled her collection, including Vivika Fox. Toni has worked hard over the years to make sure she makes her way into the fashion industry and gets noticed for her good work.
Duro Olowu, spent his early age traveling. He gained interest in fashion when he was inspired by the unexpected mix of textures, fabrics, and draping techniques of women around him. Unlike many other fashion designers, Duro didn't attend an art school. Instead, he studied law in England, and after his graduation, he practiced law for a few years. Later, he decided to pursue his passion in the fashion industry and started his eponymous label in 2004. His first collection was a huge hit among fashion editors and buyers worldwide and an international sell-out in its stock lists. It featured the 'Duro"Duro' dress, hailed by both British and American Vogue in 2005. He also received the "New Designer of the new award in the same year." Duro may have struggled before he entered the fashion industry, but after stepping in, he soon gained success in no time and seems to have God-Gifted talent.
Carly Cushnie is a New York-based creative director and fashion designer. Carly has a degree in fashion design. She is popularly known for her luxury women's ready-to-wear collection named Cushnie. Her creative artwork, tailoring, and draping style got famous quickly among the celebrities, and many influential people have worn her collection, including Beyoncé, Rihanna, Ashley Gram, and many more. Her collection retailed at many premier stores, including net-a-porter, Saks fifth avenue, and Neiman Marcus. Carly has won many famous awards, including Forbes 30 under 30, Ecco Domani Award, and a CFDA/Vogue fashion fund finalist. She was also the first black female nominee for the CFDA Swarovski Award in 2013. In 2019, Carly Cushnie was appointed as one of the board directors at CFDA.
Many other black designers out in the world are gaining recognition because their work deserves it. For many years these black designers have felt ignored by the industry due to racism. Still, some laws protect them, and after popular campaigns like Black Lives Matter, they themselves and many people, belonging to different races have started to stand up in support of the black people. Designing is a work of art and creativity that has no boundaries. Your skin color does not define your capabilities, and these black people have proven this to the world. If you work hard, you will get the recognition you deserve.