5 tips to be a stand-out player during a Professional Soccer Tryout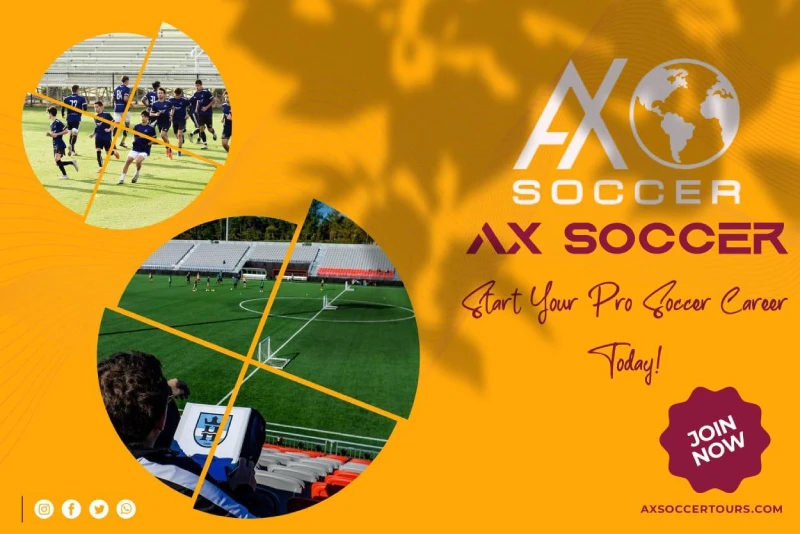 AX Soccer Tours Is The Stepping Stone To Becoming A Pro
There are around 11 million soccer players in the United States and less than 1% of these players make it to the professional level through only a few natural routes. Even the players who play on a college level have a mere 1.4% chance they will go pro.
Most players show up to tryouts and have no idea what to expect. Some have played the game their entire lives, while others have just learned to master their skills. Many things factor into a player being selected to the roster, but most fail to prepare themselves for what's in store. Below we'll be explaining what exactly is AX Soccer? and what are their five tips that you can utilize to help you stand out and increase your odds of being selected no matter what your skill level is.
What is AX Soccer
AX Soccer prides itself on being a company that has a substantial network of professional coaches and scouts and creating trials and tryouts in top facilities with the best environment to showcase your soccer abilities in front of these high-level professional "recruiters".
AX Soccer was created to push the number of players reaching the professional levels as athletes, and not only from the USA but across the globe. A large number of players have been able to sign professional contracts through the guidance of AX Soccer and their Professional Soccer Tryouts.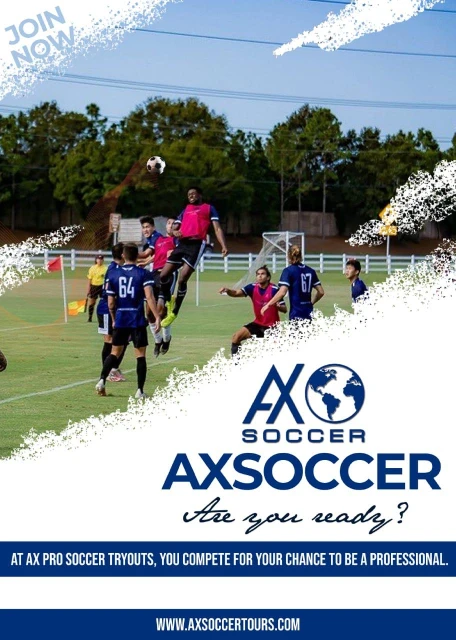 Our top tips to stand out during a professional soccer tryout:
Prepare well ahead of time
Don't just prepare a couple of days before, but train for weeks in advance. Work on the areas you need to improve on, especially your fitness; No coach wants a player on their team that does not have stamina.
Be Direct and Dangerous
Take your shots, run for defense, show your coach that you are a constant threat to the opposition. The more direct you are, the more your opposition fears you. Some of the best players in the world are feared by several teams because of how direct their constant threats are. Take that shot, send in that cross, don't hesitate to prove your worth! Run with your teammates if you fail at something and always keep your head up and chase after it; don't be afraid to be relentless.
Be solid and play smart
Don't do things that are too risky, stay as calm as you can, and don't worry. Coaches love players that can keep a cool head regardless of the circumstances. Always give your 100% and walk off that field with no regrets.
Don't get frustrated and never give up!
The coaches and scouts expect mistakes from you, they know no one is perfect, but they want to see how you react in these situations and they want to see you putting effort into fixing your mishaps and not just regretting them.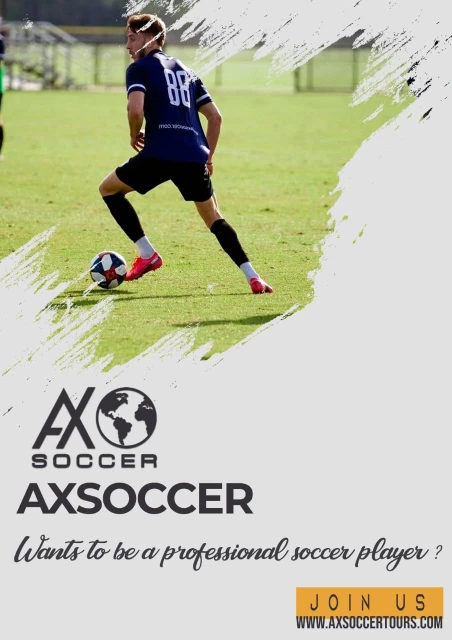 Communication
Coaches hate quiet players. So be as vocal as you can be, be the leader on the field. Communicate with your team regardless if you know them or not. Coaches will notice that you are putting effort into organizing the team. Be extremely confident and don't hold back on what needs to be conveyed.
Trying out for a new team with a new group of teammates and coaches can be a bit overwhelming. But if you keep these tips in mind, you're going to help yourself stand out and prove to everyone you can be a high-value addition to the team.
AX Professional Soccer Tryouts are coming to a major city near you! Sign up here for your chance to be seen by tons of professional soccer coaches and professional soccer scouts.
Check out our social media accounts for more information and testimonies!
https://instagram.com/axsoccertours/
https://www.axsoccertours.com/