A Beginner's Guide To Choosing An E-Skate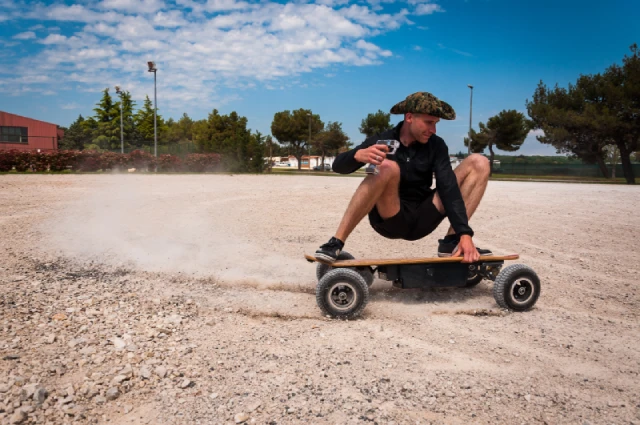 Skateboarding has been a fun hobby for many individuals. Extreme sports have also gained a lot of traction since their inclusion in the Olympics.
But along with this increased popularity, there is an evolution in how skateboards are made and used. These days, you can get an electric skateboard that can help the rider accelerate on different surfaces. All terrain wheels for your electric skateboard will allow you to skate on concrete streets, dirt, and more. It means that you can find more challenges and expand the experience of skateboarding as a whole.
If this sounds like a fun time for you, take a look at this guide to avoid missing out on electric skateboarding.
Set A Budget
Setting a budget is one of the first things you can do when canvassing for any product, including skateboards. It will help you narrow down your options in making a choice that's right for you.  
But to come up with a ballpark price, it's important to understand how much electric skateboards can cost. The most inexpensive ones can be worth USD$200; however, these don't include the more popular brands. More prominent e-skateboard brands can range from USD$500 to USD$2,000.  
With this in mind, you could have an idea of how much you might be willing to spend or save. But keep in mind that along with the price point, quality and features are also important factors of consideration.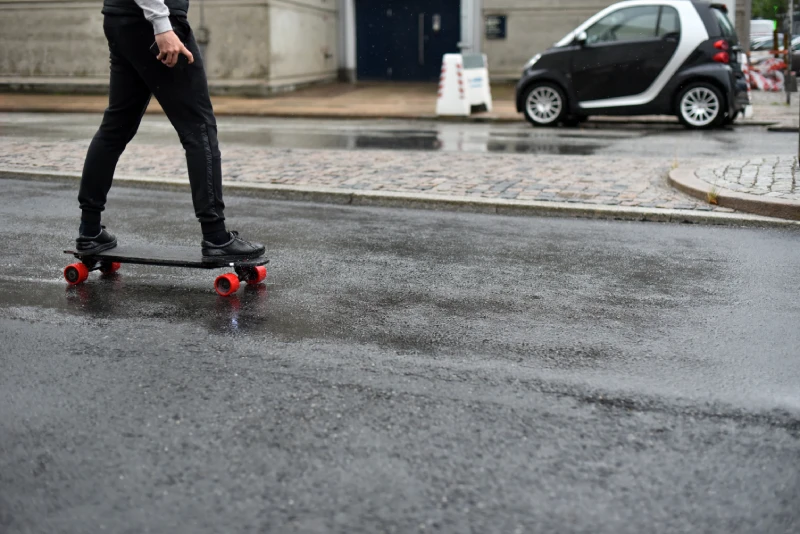 Think About What You Want
The next thing to do is to think about what you want in your skateboard. One way to do this is to think about how you'll be using it. For instance, if you simply want to use it to cruise around town to do some errands like pick up some groceries, an e-skateboard that doesn't have too much power or speed will do. But if you want to do some off-road and daring stunts like some of your favorite skateboarders, you might want to look for something geared more toward skilled users.  
Listing what you want your skateboard to do and how you want to use it can help you decide on the skateboard. You could even ask the shop about these specific features you want so they can help you find the right e-skateboard.
Get Some Experience
E-skateboards won't be as friendly for newbies who have zero skating skills. If you're starting to learn how to skateboard, it's a good idea to try out longboarding first so you can get a feel for how an e-skateboard might ride. It is because it's a more similar experience compared to other skateboards. Find your balance and try to get used to a longboard so that you can ride your e-skateboard more safely.
Get To Know All The Types
Another important step is to research to know the different kinds of skateboards. It will help you match a certain type to your wants and needs from an e-skateboard. Thankfully, there are two main types to choose from: street and all-terrain electric skateboards.
Street e-skateboards are fantastic for those who primarily skate in an urban landscape where the streets are smooth and leveled. On the other hand, all-terrain e-skateboards are more appropriate for off-road skating.  
Ensure Availability
Availability of certain e-skateboards can be tricky depending on where you are in the world. And being able to walk into a physical shop is ideal because it will allow you to take at the selections in person and talk to the sales representatives to understand the boards better. If it's an e-skateboard shop in your area, it will help make the products and accessories easily available.
But at the same time, there are online stores that will ship these e-skateboards all around the world. It is great if you're looking for specific brands and accessories. But it's also important to consider drawbacks like not being able to see or examine the e-skateboards in person.
Decide On The Battery Size
The battery is an essential part of the e-skateboard since it gives it enough power to run at different speeds. Choosing the battery size will also depend on how you'll be using the skateboard.
And for those who want to use it more casually and cruising around town, a smaller battery should be fine. On the other hand, if you're looking for speed, a bigger battery size should be a more appropriate choice. Also, remember that a bigger battery means that it's more expensive than smaller ones.  
Look For Warranties
Since an electric skateboard can be expensive, warranties will be one way to safeguard your purchase. It will help you seek help for returns, repairs, and replacements in case there are problems with your skateboard.
Conclusion
Skateboarding is a ton of fun, even without the engine. So, just imagine how enjoyable it will be to use an e-skateboard that can help you speed through all kinds of terrain. But the first step is to pick the right board for you, and then you should be set to tear it up.