A Conversation With An Inspirational Woman – Katey Stanley On Parenthood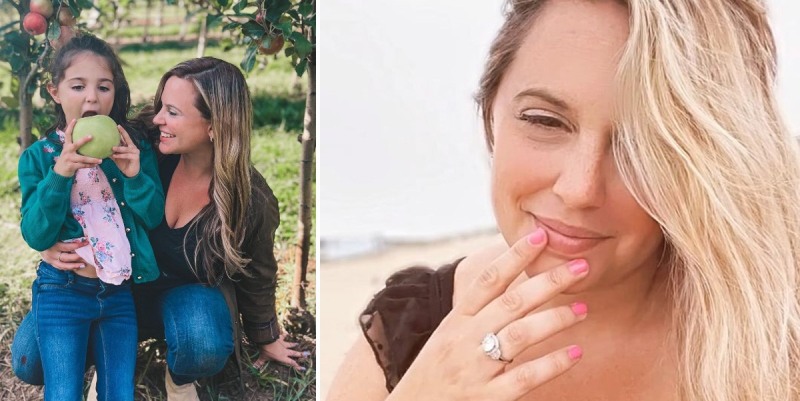 There is no denying that parenthood is the most challenging yet rewarding job ever. In fact, one aspect of being a parent is more fraught and complicated than the other. In short, raising a child is no easy feat. As a parent, you are responsible for shaping your kids' personalities and turning them into kind, confident and successful individuals. When you become a parent, you have to prepare your child to face the challenges head-on.
The job gets more difficult if you are a career-oriented person, as providing undivided attention to both your work and home could be arduous. However, there are some inspirational women out there who have set an amazing example of work-life balance. They have proved how one can be successful in both arenas of life. If you think being a mother and a working woman is difficult, then you have not met Katey Stanley. She is not only a mother of four but is also a successful content creator.
It may come as a surprise, but a study conducted in 2015 shows that children of employed mothers often perform better in their careers as compared to the children of stay-at-home moms. Parents often focus on their children's grades and extracurricular activities and tend to ensure their kids perform extremely well in every phase of life. But putting all this pressure makes them forget to put time and effort into their nurturing, which is very important and perhaps even more essential in shaping your child to become a good person.
According to Katey, parenthood is very demanding, and raising a self-reliant kid with high self-esteem is even tougher. But that doesn't mean that you can't focus on your work. Talking about juggling between work and parenting, Katey shares, "While I enjoy taking care of my kids, I love creating unique content for my blog. I am someone who just loves taking photos of my family to cherish them forever." She continues, "I have been into Instagram-blogging and have found myself happier than ever – doing what I do best, creating quality content while spending time with my family. I found my passion in creating content for areas specifically related to lifestyle, motherhood, and parenting."
The moment a woman gives birth, it leaves a lasting effect on the mother's life. It gives her an identity shift that is ongoing and eternal, and, of course, Katey went through the same, just like all moms out there. The Rutgers University graduate used to be a social media manager at Avis Budget Group, where she worked with bloggers. However, she decided to start her personal Insta-blog soon after becoming a mother. "It all started around six years ago when I left my full-time corporate job and continued blogging. Not only do I feel fulfilled when it comes to my work, but the best part is that I can fully concentrate on my family and cherish those beautiful moments."
As far as her career is concerned, she gives credit to Amber Fillerup, a co-blogger who worked at Avis, for encouraging her to start this new venture. Since then, there has been no looking back for this dynamic woman, who has set an example for other expectant mothers to follow her journey and see her grow. "I have worked immensely hard every day to grow my audience and create relevant and engaging content for them," she informs.
There is more to Katey Stanley than meets the eye. She not only loves documenting her life but also finds a way to inspire people to lead a fun and healthy lifestyle. Inspired by Kristy Wood Harvey, Katey writes about fun things to do with your family in and around New Jersey, parenting tips, and lifestyle enhancements. For parents who are unsatisfied with their lives, she advises them to ignite some passion in their lives. "Take a trip with your family and find a new perspective. There can be magical moments in the simplest things; you just have to be looking through the right lens," she explains.
We all look up to someone to find a direction in our lives. For Katey, apart from Amber Fillerup, Janene Crossley and Rachel Pitzel have motivated her to use her talent and do something she loves. "I met Janene at the Disney Creators Celebration and found her flawless in every aspect; her sweetness is what inspired me the most. At the same time, Rachel has been very inspiring as she can create a fun and gorgeous campaign literally out of anything. The one thing that I find amazing is that she hustles and goes for anything that is motivational, and she has really sparked that in me too. She is a wonderful friend too," she reveals.
Work-life balance is not something everyone can pull off. However, Katey Stanley asks people to focus on the serendipitous side of life, which can range from serene morning yoga sessions to everyday matriarchal contemplation. The idea, according to Katey, is to find creative, fun ways to do things in our day-to-day lives while inspiring others to cherish each moment.