A Look at LifeWave and Its Founder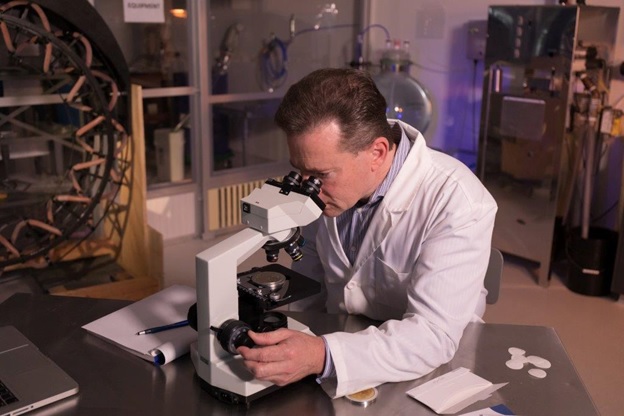 There are plenty of health and wellness companies that make big claims about how they can help you live better. However, it is rare for these companies to have scientific evidence to back up those claims. That's one of the reasons that LifeWave, a leader in the health and wellness industry, has found such success. Its commitment to clinical studies and ongoing, intensive research, established by CEO and LifeWave founder David Schmidt, has helped the company stand out as an innovator in its field. Our review of the company and its founder will help you understand exactly what makes LifeWave different from other health and wellness companies.
Brand History
LifeWave was founded in 2004 by Schmidt to help consumers realize their greatest health potential without having to turn to pharmaceuticals, which can carry the risk of harmful side effects. The company's mission is "to help people feel better, look younger, and lead more joyful lives." It seeks to accomplish this goal by creating "wellness products that tap into the body's natural energy and resiliency."
Much of that work has centered on the company's creation of topical phototherapy patches. While phototherapy is commonly used in the wellness field, such as in infrared saunas, lasers or even sunlight exposure, these patches are unique in that they don't generate light on their own. Instead, the patches reflect specific wavelengths of light back into the user's body. Once reflected, these wavelengths of light activate cellular processes within the body to achieve powerful wellness benefits. For example, the company's first patch, the Energy Enhancer Patch, provides users with increased sustained energy that can outpace even some of the most commonly used drugs on the market today.
History of Innovation
David Schmidt founded the company with more than thirty years of business and design experience behind him. That experience has included the creation of jet engines, power turbines, and new processes to create fundamental elements. An inveterate inventor, Schmidt knew from a young age that he wanted to work in the field of technological creation as a career.
That drive led Schmidt to the field of health and wellness to improve the lives of others. In this capacity, he has created numerous products and offerings that allow people to attain a higher level of well-being. The innovator currently holds over 100 patents, 70 of which are in the field of regenerative technology. This rigorous development process is responsible for much of the results achieved by the inventor's brand, and his scientific results have been repeatedly confirmed in independent laboratories.
Upon review, it is clear why LifeWave has emerged as a leader in its field. With an emphasis on independent confirmation of its results, the company seeks the same scientific rigor that would be expected in any other field. This emphasis on science stems from its founder, David Schmidt, and trickles down through every aspect of the company. For those interested in promoting health and wellness, the accomplishments of LifeWave provide valuable insight into how to make headway in this sometimes complex industry.