Abhijit Deshmukh – A Ray of Hope in these Dark Times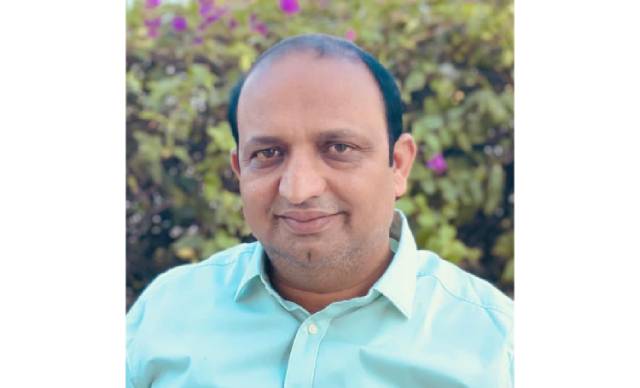 Coronavirus has disrupted many homes and families. People do not have the money to feed their families and stay afloat in these adverse times. All this has created a lot of hue and cry in the environment and people these days are always feeling very gloomy. The mental state and well-being of everyone are in very big harm. What a sad situation to be in, right?
In between all this, people are searching for a ray of hope and a ray of light that can pull them out of this state. Mr. Abhijit Deshmukh, ex-corporator of Nationalist Congress Party and Director of Aurangabad (Maharashtra) District Central Co-operative bank- have made the impossible possible and has uplifted many people during this time. He has become the ray of light.
The world needs more people like him during these times. People need to be helped and need to be taken out of these distraught times so that we can look at better days ahead. In this world full of humans, we are now seeking humanity. Mr. Deshmukh aims to uplift people with his spirit and has shown that good people exist.
Mr. Deshmukh is a big name in the business world and has also captured the hospitality sector. Alongside this, he aims to brighten people's life by making them simpler. On 26th January, he along with his team took about 50 orphaned HIV Positive kids to Inox theatre for a movie screening. He wanted to break the taboo of society with regard to the disease. He wanted the children to be happy and have the experience of actually going to a movie theatre.
Apart from this, he along with his supporters started distributing food. Together they distributed 5000 food parcels to needy people in various locations of Aurangabad, Maharashtra. He fed people for 72 days with utmost dedication.
He said, "Our kindness and humble nature are the only two things which will take us all forward. The world needs more people who are willing to help others. We just need to take one step at a time and make things happen. Society has given us more than what we deserve, we should always have an open heart and share it with others. We all must join our hands together and help those in need to make their lives simpler."
Mr. Deshmukh has always helped people in the best ways possible. He is a team player and aims to keep everyone safe and sound. He wants people to experience things that make them happy. Taking the children to the movie theatre not just made the children happy, but also gave him a sense of satisfaction that he has contributed towards society.
Kindness costs nothing but actually means everything. It makes people feel included. It is a gift that everyone can afford to give. It is important to know that we can only rise by lifting others. Just like Mr. Deshmukh tried to help people, we all must do the same and come together and never give up on being helpful. After all, being helpful is the mark that we leave on the world.
We wish Abhijit and his team all the luck. His warmth and kindness are contagious!