ACTIONABLE TIPS THAT SHAPED DEBASHISH TALUKDAR'S BUSINESS JOURNEY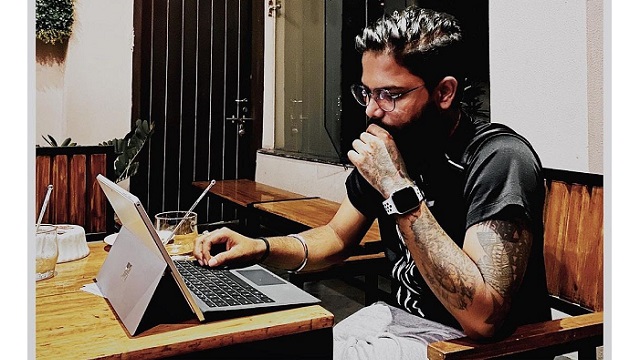 One factor that is peculiar to entrepreneurs and brand owners is that they are constantly saddled with the responsibility of ensuring that their businesses thrive and grow. Most entrepreneurs, especially the up-and-coming ones, need to learn the rudiments of running a proper business venture to attain the growth they really desire.
Debashish Talukdar is a young and successful entrepreneur who has learned the ropes and acquired the essential skills to push his company forward. He is co-founder of Valetudo Systems, a cooperative company that collaborates with the science community to invent devices that eradicate bacteria and viruses.
Before the advent of the coronavirus, which caused a global pandemic, Debashish was in the hospitality and management industry. The adverse effects of the pandemic on his industry led him to create a diverse way of doing business, and this birthed Valetudo Systems.
Undoubtedly, this success did not come easily; here are some actionable tips that were important to Debashish and Valetudo's growth over the years:
Cultivate Successful Working Habits: All entrepreneurs need to learn and cultivate good working habits if they intend to experience business growth. As a business owner, it is only proper to have the values and drive to succeed because success comes from constantly practicing your business habits.
"To create successful habits, you must be vigilant in the pursuit of success. If you don't possess the core value of wanting to succeed, you will fail every time. Daily success starts from remembering that you have what it takes to succeed," Debashish says.
Hard work and Persistence Go Together: Always know that hard work and persistence pay off. No matter how little or great the effort you put in is, you will benefit from the dedication you put into your craft. Debashish will always say:
"Hard work and persistence always pay off. Some days you are the hammer, other days, you are the nail. But each day still builds the house in the end."
Identify Your Obstacles and Overcome them: No one ever promised that the road to achieving success would be smooth. It is your responsibility to know your challenges and strive to beat them. It may come in the form of monetary obstructions, negativity, doubts, or even fear. You must be ready to withstand the pressure of quitting your entrepreneurial journey.
Be Distinguished from Others: Your craft and brand must stand out from your competition's. The uniqueness of your business will attract its popularity and make your brand name distinguished from others. Always try not to take the conventional ways of doing business because they have been overused. Instead, be creative enough to think outside the box with your business plans and ideas.
"The business has its own ecosystem, not just profits and losses. You have to look at the whole picture that is involved. For instance, when Covid disrupted the conventional business process, we had to look at humanity more than the products. I think it is paying off," He says.
It is essential for existing and aspiring entrepreneurs to employ these tips and apply them to the skills already acquired. By doing this, your business will experience the desired growth just like Debashish Talukdar is experiencing with Valetudo Systems.