After Hitting A Hundred Thousand Subscribers, What's Next For Dattaprabodhinee Pratisthan Founder Kuldeep Nikam?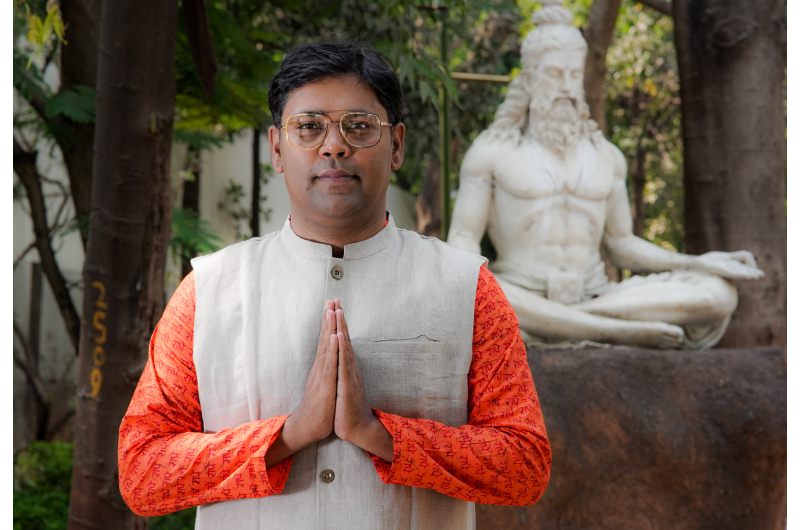 Shri Kuldeep Nikam is a name that most of us know today. The spiritual personality has been spreading the message of positivity and spiritual awakening for a long time and since then climbed high up on every platform he has been. His Dattaprabodhinee Pratisthan has been helping thousands for years now and its founder Shri Kuldeep Nikam recently reached a hundred thousand subscribers on YouTube too. His channel goes by the name Dattaprabodhinee Publication, and this has surprised many, considering that platform is claimed to be biased towards the Western culture by many.

Talking exclusively with us, Shri Kuldeep Nikam shared his thoughts on his success on the platform. "See, it took me a year to identify that this platform needs consistent releases. They say that the platform punishes you if you aren't putting videos every few days. But that's fine as we've got a sea of knowledge to impart," he says.
Yes, the 29-year-old man shares a video almost every week. From talking about Vastu Shastra to Astral Projection, Shri Kuldeep Nikam has an infinity pool of content. He can teach you about meditation too.

But what does he think of the future of spiritual learning on YouTube?
"The future is bright, you know! These social media platforms have realised that there's a huge audience in India and they have to mould their algorithm to suit our culture. So, I see a huge potential for such content in the country," he asserts.
So there you go, budding creators!