Aishwarya Sheoran: Former Miss India finalist and ace model cracks UPSC Civil Services Exam 2019 and becomes IAS officer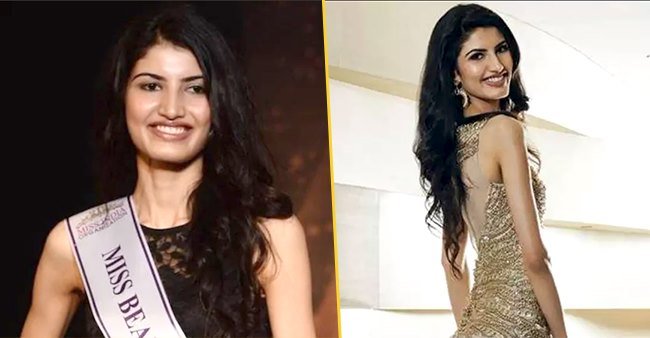 Aishwarya Sheoran, a former Miss India finalist and an ace model has demonstrated that one can accomplish what one wants. It was her dream to become an IAS officer which has now come true after she has qualified UPSC Civil Services Exam 2019. Aishwarya has made sure about 93rd rank in CSE 2019, the results of which are accessible on upsc.gov.in.
"My mother named me Aishwarya after Aishwarya Rai because she wanted me to become Miss India, and I was eventually chosen in the top 21 finalists for Miss India," said Aishwarya Sheoran while talking to the reporters after her name appeared in the list.
The 23-year-old ace model Aishwarya Sheoran has said that she always wanted to become a Civil Servant and it was her dream. So she took a break from her modelling career to pursue Civil Services Exam and she succeeded. She uncovered that she didn't take up any coaching classes to clear the exam.
Aishwarya Sheoran was always good at academics according to her. When asked how she managed to study in such a tight timetable she stated, "I had to switch off my phone, social media, everything, to focus on the exam and the result is here. But it's not that I suddenly generated interest in studies. I was always very studious. I was the head girl in my school. I was a science student and then I went to SRCC (Sri Ram College of Commerce), so my background was such. And ultimately I gravitated back to my studies."
Her dad Colonel Ajay Kumar, is the Commanding Officer of NCC Telangana Battalion, Karimnagar. Aishwarya says, "I thought I should try for civil services for diversity in the family and the ultimate idea is to serve the nation. In the army, there are opportunities for women to grow, but it is still very limited. In civil services, there is no limit to what a woman can achieve."
Talking about how her journey began, Aishwarya Sheoran said that Delhi Times Fresh Face 2014, a beauty pageant which was followed by numerous others, was the 'big break in her life.' She was approached to partake in the Miss India event. The Miss India event let her set a firm foot in the modelling industry, she said.
"For me, it was a huge transition. I was participating in Delhi Times Fresh Face and other beauty pageants, and I was also modelling for designers and magazines. I have walked in the Bombay Times Fashion Week, Lakme Fashion Week, Amazon Fashion Week, and for designers like Manish Malhotra," The Times of India quoted Aishwarya Sheoran as saying.
The Civil Services Results 2019 had been released on August 4, 2020, on upsc.gov.in. The applicants can check their results by following this link. The interviews or the personality tests were finished from February to August because of pandemic after which the results have now been proclaimed.
A total of 829 candidates qualified for the civil services examination 2019. Following the declaration of the results, Prime Minister congratulated the applicants who cleared the civil services exams and said the individuals who didn't get the ideal results ought to recall that life is full of several opportunities.
"Congratulations to all the bright youngsters who have successfully cleared the Civil Services Examination, 2019. An exciting and satisfying career of public service awaits you. My best wishes," PM Modi tweeted.