All eyes on the poster of Chalako Massi by Deep Ohsaan ft Kuwar Virk & Vishakha Raghav presented by Doss Music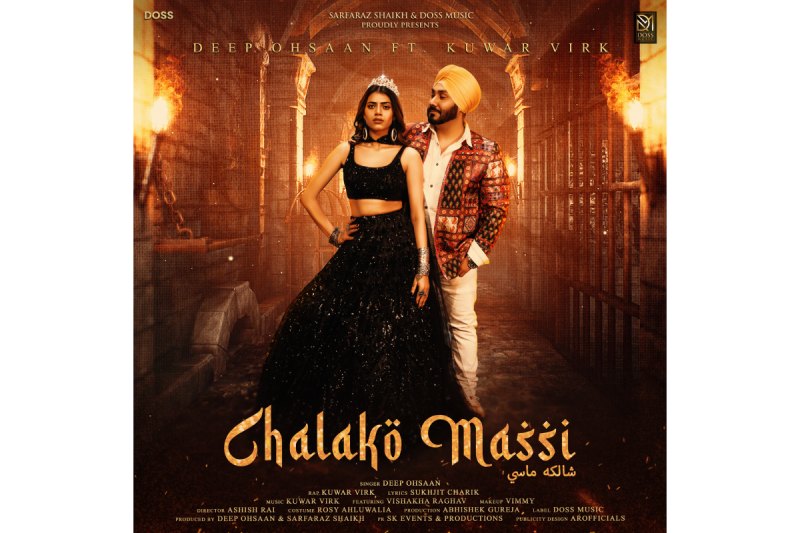 With every new party track releasing daily, very few manage to strike a chord with the audience & make a trend. Doss Music presents 'Chalako Massi' which is just that foot-tapping Punjabi number to unleash your inner dancer. The song is produced by Deep Ohsaan & Sarfaraz Shaikh and sung by Deep Ohsaan ft. Kuwar Virk alongside Vishakha Raghav.
Doss Music by Deep Ohsaan and Sarfaraz Shaikh, is known for presenting refreshing and trending tracks. The multi-talented Deep Ohsaan has produced, sung, and acted in 'Chalako Massi.'
On the poster launch of the song, Producer & Singer Deep Ohsaan said that this is his first party number. He added, "This is my first ever party number, and it turned out to be one amazing song. Every time I think of the shoot day I start grooving with the beats immediately. Hope our audience will groove the same way."
Featuring Vishakha Raghav and Deep Ohsaan, 'Chalako Massi' is sung by Deep and ft. Kuwar Virk, lyrics penned by Sukhjeet and directed by Ashish Rai. The poster has already created a buzz on the Internet and the audience can't wait to watch the teaser and the whole song.
Kuwar Virk, who has also rapped in 'Chalako Massi' shared, "The rap in this song is one of my personal favorites. Can't wait to hear what our listeners have to say."
Vishakha Raghav, who is killing it with her looks in a black traditional attire in the poster of 'Chalako Massi,' admitted to having high hopes for this party song. She said, "It was an amazing experience shooting this song. We have high hopes and are really excited to see how people will react on this one."
The event was organized & managed by SK events & productions.