Amaan A. Surani: The Good Magician Who… Revealed His Secrets!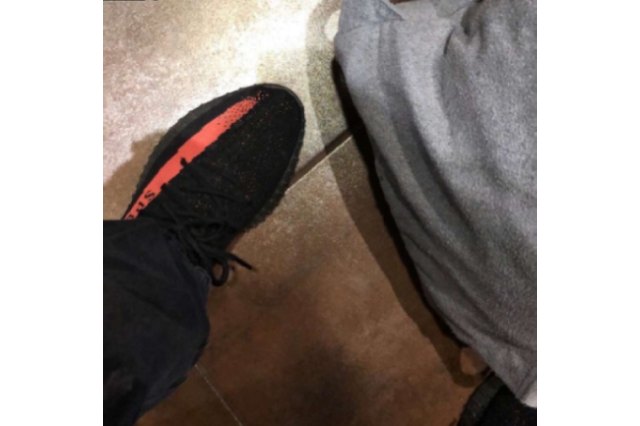 Amaan Surani the creative genius behind some of your favorite social media accounts had a little Q&A session today in which he answered some of his followers' frequently asked questions. So if you're an aspiring artist, influencer, creator, or are just curious to hear about this 24-year old's successful life-longe journey then sit back, and enjoy!
Good afternoon, Amaan. To begin, I'd like to thank you for taking the time to answer some of your followers' questions. May I begin by asking where you are from?
Good afternoon to you, as well! It's a true honor to be sitting here and answering these questions today. My followers are the ones who are to praise for my accomplishments because without them I wouldn't be where I am today. So to begin, my name is Amaan Surani. I was born and raised in Texas. However, I am Indian, as that's where my parents were born and raised.
What inspired you to be an influencer/creator?
Well before I got into the business, I myself was a fan of such entertainment on social media. The same public figures I collaborate with today are the ones who I admired before I began everything. In early March of 2016, I figured I had nothing to lose, so I created a page on Instagram called ScaryClip! Keep in mind I did not take this seriously, at the time. I was purely doing it all just for the fun of it. As I mentioned, I enjoy following such accounts, so why not create my own and see what happens? Fast forward to a month later, and I'm at my first 100,000 followers. At that point, I thought that I may be on to something, so decided to keep going.
It seems like the biggest names out there get to where they are without ever setting any expectations. What do you have to say about people who say your accomplishments are pure luck?
It's all about perspective. I've been told that I'm lucky so many times that I've lost track. If you ask me, it's all about doing something you enjoy, something that you're good at. It was my enjoyment that kept me motivated to focus on my accounts, and the outcome of my work is what brought in the positive results. But being in the business, I know there are people out there with all sorts of opinions. That's just the way it is. There will be people who see eye-to-eye and agree that the results were earned. There will also be people who say it was luck.
You've created several brands by now, how do you keep up the pace and know when to start focusing on a new project?
You have to always be prepared for anything. A mistake people make in the business is when they let their guards down. I've met so many people in the industry who have made millions, but as soon as the work stops, they get lost. You have to be focused on multiple things at once and be headstrong about each idea individually. Any lack of confidence will show in your performance.
The confidence you possess is extraordinary. Accepting such a large responsibility without fully knowing if you're capable of executing.
Oh, I knew I was capable. I taught myself at a young age that when you put yourself in a corner, you force yourself to come face-to-face with the deadliest of all challenges. But with extreme willpower and consistency, success will always be the outcome if you never give up. This concept has worked for me time and time again.
Now that you mention you taught yourself that idea, let me ask you this. Who has been your coach or your mentor for you and your businesses?
In the beginning, I was naive and gullible. I made mistakes that costed me. At the end of the day, there's nobody out there to rely on, if you plan on being CEO. Sure, if you go to work for a huge corporation, they'll teach you how to plan and execute your duties. But if you plan on being the boss someday, you have to be your own mentor. Like a baby learns to walk by falling down and getting back up, you have to get back up each time you fall and learn from your mistakes.
What're some tips you'd give to aspiring creators who wish to accomplish what you have?
Confidence, passion, and dedication. For example, you can't "think you want" to become a doctor. It's a rigorous process that takes several years to master. You have to know that that's what you want with your life. If you want something in life, nothing can stop you. Have that feeling of "want" in you. Be willing to work several hours into the night, and wake up early the next day to get back to work. That's where dedication comes in. Confidence will be there to help you hold your head high during all of it, even when you feel like you're exhausted.
Amazing, Amaan. With so much success comes a paramount responsibility. I see you wear this responsibility with pride. It must be such a motivation to have continual successes, one after another. You seem like a man full of dreams, goals, and visions. I see now that you must get these traits and habits from your family.
Well, I appreciate that. Good business ethics and techniques do run in the family!
Amaan, it's been an honor and a pleasure conversing with you and having you answer your most frequently asked questions. You're a huge inspiration to your followers, we're all sure you'll take life by the horns in the upcoming years. I'm excited to hear about your journey!
Absolutely. I'm excited to see what the future has in store. I see no limits. I'm only 24-years old and still have many more dreams I hope to accomplish. One day at a time.
Readers can follow Amaan Surani and his journey by following him on Instagram @abracadabra and Snapchat @AvalancheAmaan.