Amrish Puri: Google Doodle Celebrates Indian Actor's 87th Birthday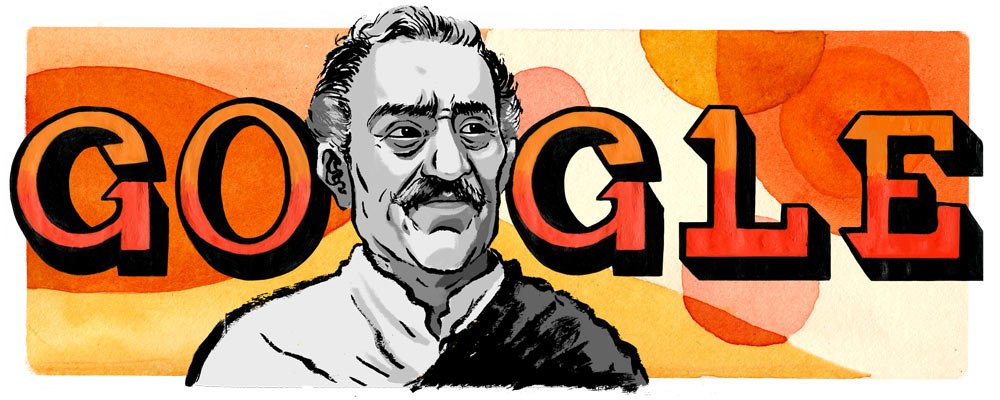 Today's Google Doodle celebrates the life and legacy of famous Indian actor Amrish Puri on his 87th birthday. Born in Punjab on this day in 1932, Amrish Puri landed his first role at age 39 and proceeded to depict the absolute most memorable villains ever of Indian cinema.
Amrishlal Puri was an Indian actor, who was a significant figure in Indian theater and cinema. He worked with eminent playwrights of the time, for example, Satyadev Dubey and Girish Karnad. He is remembered for playing notable villainous roles in Hindi film as well as other Indian and international film industries. To Indian audiences he is the most remembered for his role as Mogambo in Shekhar Kapur's Hindi film Mr. India (1987), and to Western audiences he is best known as Mola Ram in Steven Spielberg's Hollywood film Indiana Jones and the Temple of Doom (1984). Puri has won three Filmfare Awards for Best Supporting Actor.
Today's Google Doodle has been made by Pune-based visitor artist Debangshu Moulik, and highlights a sketch of the actor on an orange background.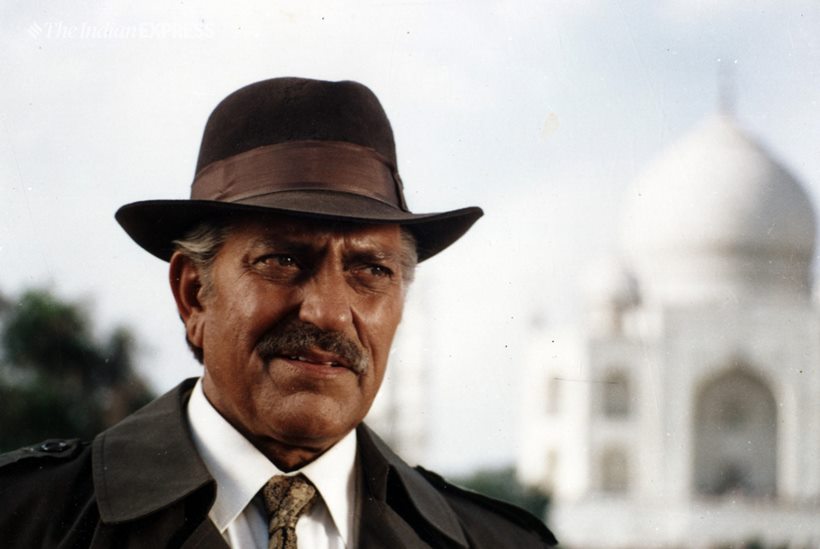 The younger sibling of character actors Madan Puri and Chaman Puri, Amrish tried out for a lead role in 1954 however was rejected. After working in the theater and doing voiceover parts, he made his Bollywood debut in 1971's Reshma Aur Shera.
After 10 years, he broke into Hollywood as Khan, a supporting role in the Oscar-winning movie, Gandhi. He was later given a role as Mola Ram in Indiana Jones and the Temple of Doom, after at first turning down director Steven Spielberg's offer. "Amrish is my favorite villain," said Spielberg, who persisted until Mr Puri said yes. "The best the world has ever produced and ever will!"
A portion of his other significant roles are Chaudhry Baldev Singh in Dilwale Dulhania Le Jayenge, Thakur Durjan Singh in Karan Arjun, Mayor Ashraf Ali in Gadar: Ek Prem Katha, Chief Minister Balraj Chauhan in Nayak: The Real Hero.
Despite the fact that he has worked in excess of 400 movies in over half a dozen languages including Hindi, Marathi, Kannada, Punjabi, Malayalam, Telugu, Tamil, and English – the vast majority of everyone, particularly the 90s' children, remember him for his famous role as 'Mogambo' in the 1987 cult classic Mr India, and his signature line from the movie – "Mogambo khush hua" ("Mogambo is pleased").
Amrish Puri was experiencing myelodysplastic syndrome, an uncommon sort of blood cancer, and had experienced some brain invasive surgery for his condition after he was admitted to the Hinduja hospital on 27 December 2004. His condition required successive evacuation of the blood gathered in the cerebral region of the brain and after some time he slipped into a coma shortly before his demise around 7:30 a.m on 12 January 2005.
His body was brought to his residence for individuals to pay their last regards, and his funeral was on 13 January 2005 at Shivaji Park crematorium.