Lifestyle
Anna Molka Ahmed: Google Doodle celebrates Pakistani artist and a pioneer of fine arts
Google Doodle celebrates Pakistani artist and a pioneer of fine arts in the country Anna Molka Ahmed on June 1st, 2020.
Anna Molka Ahmed was born on August 13th, 1917 on Molly Bridger to Jewish parents, in London, England. She was a teacher of fine arts at the University of the Punjab in Lahore.
Anna Molka Ahmed changed over to Islam at 18 years old in 1935, before marrying Sheik Ahmed in October 1939, who was then studying in London. She studied painting, sculpture, and design at St. Martin School of Arts in London, and got a scholarship to the Royal Academy of Art.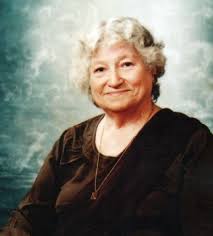 Anna Molka Ahmed moved to Lahore in 1940 and, other than painting, taught fine art at the University of the Punjab. She was the nation's first art teacher to bring her students out of the classroom to paint outside. On this day in 1940, Ahmed built up the Fine Arts Department, called the College of Arts and Design, at the University of the Punjab in Lahore, establishing the foundation for decades of arts education in the nation. She headed the Department until 1978.
Anna Molka Ahmed organized the first art exhibitions ever held in the nation, and a significant number of her students proceeded to set up their university arts programs all through Pakistan. In the meantime, Ahmed painted constantly, her expressionist work regularly consolidating European influences with inspiration from her adopted home nation.
Anna Molka Ahmed divorced from her husband in 1951, yet stayed in Pakistan with her two little girls until her demise on 24 April 1994.
In her 55 year career, "she was well known as a painter of evocative landscapes, grand thematic figurative compositions and observant, insightful portraits. Her works are characterized by a signature impasto technique executed in a flamboyant, vivid palette."
To pay tribute to her pioneering accomplishments in the world of fine arts education, Anna Molka Ahmed was honored in 1963 with the Tamgha-I-Imtiaz (Medal of Excellence), one of the highest awards for a citizen in Pakistan, by the Government of Pakistan.