Anusha Rai: Blending Tradition and Glamour in Showbiz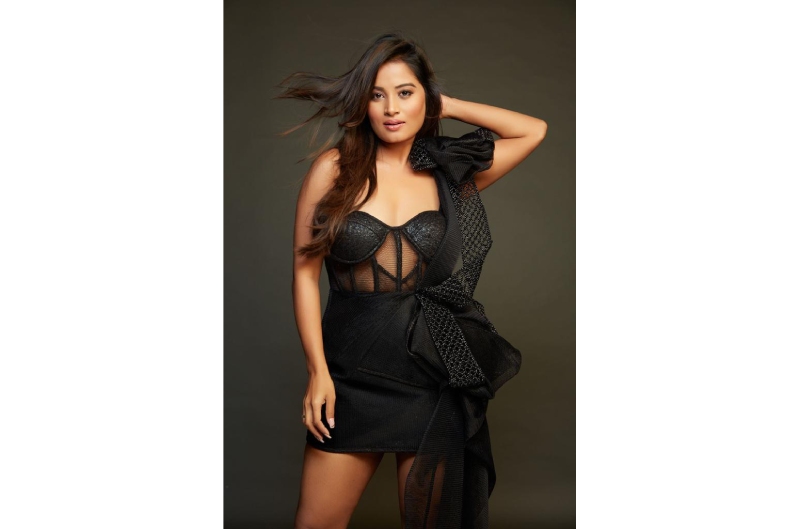 How do you celebrate the festive season?
As a member of an orthodox family, I hold our traditional values dear. Yet, I also enjoy adding a touch of glamour to my life in the industry. On occasions like Diwali and Dussehra, I always start the day with a temple visit, and then our family celebrations are truly grand. We decorate our house, prepare special meals, and gather the whole family together. It's a day and night filled with pure joy and togetherness.
Tell us about your current project.
I'm currently involved in several exciting projects. One of them, "Pentagon," just hit the screens, and it showcases a heartwarming father-daughter bond. I play the daughter and happen to be the daughter of the renowned actor Ravi Shankar. I've also signed up for four more films, with three of them already in the shooting stage.
"Dairyam Sarvathra Sadhanam" stands out with its powerful concept and a formidable technical team that previously worked on blockbusters like KGF 1, KGF 2, and Ugram. In this film, my character takes on a role equal to the hero, depicting a resilient and strong heroine.
"The Virus" delves into the concept of the ongoing pandemic and the medical complexities surrounding it. I, along with Priyanka Upendra, play prominent roles in this thought-provoking project.
"Bangalore Inn" offers a suspenseful thriller narrative, in which I share the screen with Dharma Keerthiraj in leading roles.
In "Preethiya Sahara," I take on the titular lead, portraying the character Sahara. This heartwarming love story unfolds as a Himachal girl comes to Mysore to pursue her medical studies and encounters the hero. Currently, three of these movies have wrapped up shooting, with dubbing pending. Meanwhile, we're actively shooting "Sahara," the movie that's keeping our cameras rolling.
What was your first visit to Mumbai like?
My recent visit to Mumbai for a magazine cover shoot was truly memorable. Right from my first appearance in the city, the paparazzi had me featured on major social media pages, garnering millions of views. During my stay, I had the privilege of doing a photo shoot with the trending sensation, Rahul Jhangiani. I also took some time to visit a temple, indulged in some shopping, and, all in all, my first visit to Mumbai left me with a treasure trove of wonderful memories.
Any exciting plans for the future?
My future aspirations revolve around becoming a leading actress and starring in movies with strong female-centric roles. I'm currently in the process of carefully selecting projects that emphasize the significance and depth of the characters I portray. My inspiration lies in emulating the success and versatility of Alia Bhatt in the industry.