Ashima Singh – Tarot reader & Reiki healer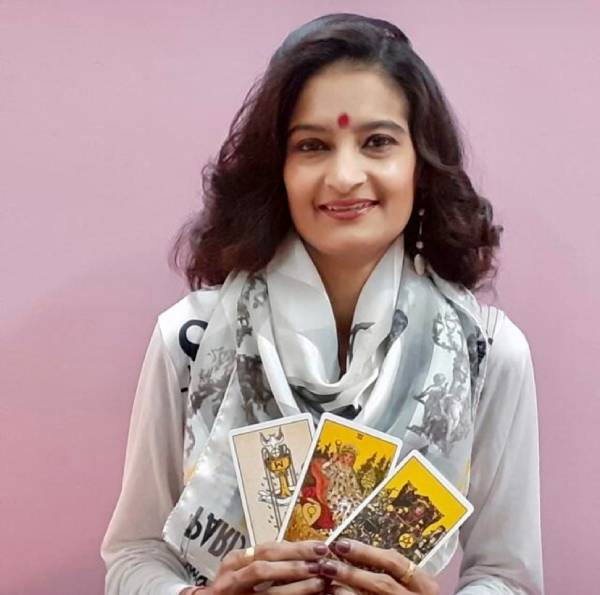 1. Would you like to do repetitive work?
Ans: I believe that there is nothing like repetitive in my work. Every new day bring new opportunities for me. Every single client has different story and needs different counselling and advices.
2. Explain yourself in one line?
Ans: I think, what we give is what we receive so except your own nature. Make your nature sweet and loveable.
3. How many years since you started doing tarot cards?
Ans: I began my journey with the understanding my energy. It was some years ago that I introduced myself to spirituality and engrossed it in my daily life activities. I started doing meditation, intuitive tarot reading and Reiki healings.
4. What do you like the most about tarot sessions?
Ans: The most interesting part of every session is the counselling part. Clarity is more than knowing whether you should choose (a) over (b). If you approach life complaining about what's missing then you'll be dissatisfied.
5. What is your greatest strength and responsibilities as a tarot reader?
Ans: The greatest strength is to learn how to keep your mind peaceful by feeding good thoughts to your mind. The greatest responsibility is to see beyond the weaknesses and mistakes of others, helping them to recognize their value.
6. What is your biggest achievement so far?
Ans: It is a feeling of gratitude for everything and everyone we have in our life.
7. What motivates you ?
Ans: I love listening to the stories and I really find them motivating. I want to tell everyone that do not hide the treasures in your heart in fear, please share it to make good use of what you have and to let go of what you do not use.
8. Tell us a little bit about yourself.
Ans: I introduced myself to spirituality and engrossed it in my daily life activities. I started doing meditation and Reiki healings for me. It helped me so much in developing my psychic abilities and learning how to love myself and all my gifts unconditionally and in doing the grounding of my energies.
It has brought so many positive changes to my life, including feeling less stressed, having more patience, better sleep, a deeper connection to my inner guidance.
I stared writing a Gratitude journal and I realized that there are many more things I am grateful for which I never realized before. I now believe that the more gratitude you express, the more the Universe will provide you to be grateful for.
I am counting the blessings that I have in my life now.
I now guide people to reconnect with their inner magic. I help people to realize that they are so much more than a physical body. There are many ways through which we can connect ourselves to the divine powers, but Start with what seems like the easiest thing for you.