AwardsArc organised Warriors of Change 2021- Digital Awards to promote the change for betterment.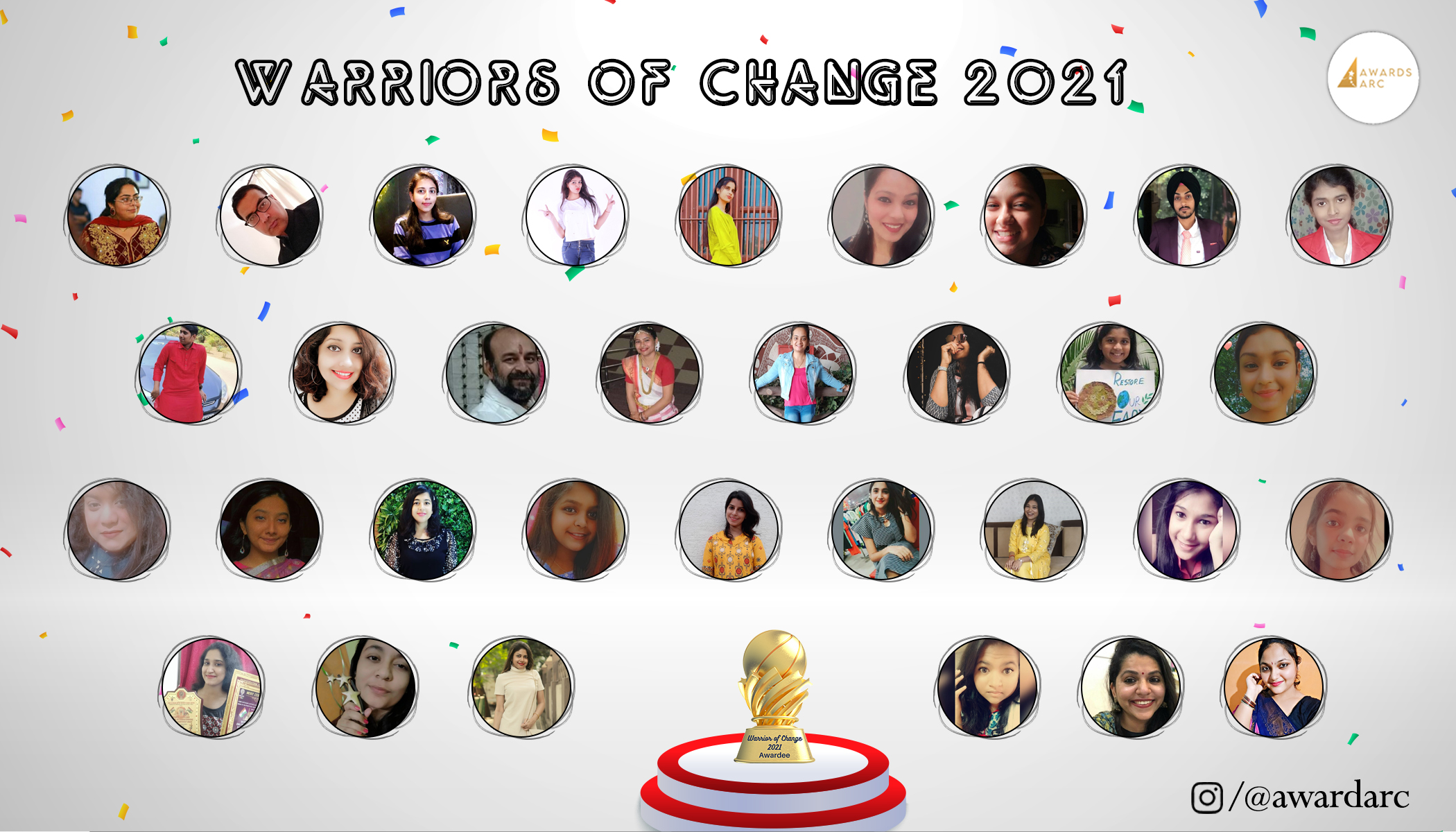 One who's dedicated, one who works hard, one who wants to grow in their respective field, need to be appreciated.
And such a platform is AwardsArc, an online awarding platform, for all those talented and dedicated people exploring different fields and doing best in their own field as well. This platform, not only recognises them, but appreciate them as well.
We know, the place, the city or the state, we are living in, isn't perfect. We just want to make it much better and many do work for the same. Many of us, are working to make a change in the society and for making a change we first need to change our own selves.
This award "Warriors of Change" is just to appreciate all those pure and inspiring souls, who really wants to do something for this society and country and make it a better place.
All those people, who have been selected as awardees are the one who really worked on themselves for the change, for the growth of society, and there are some as well, who have a great thought and want to work for it, by their potentials, skills, achievements and talents.
Here are the warriors of change-
Surabhi Naik, Chirag L Sagar, Vinita Mayank Haria, Sow.Dr.L.G.Thasmaiya, Astha Kalita, Suman Sangeeta Nayak, Achal Mogla, Sriya Sri, Meherun Nesaa, Shivangi Jaiswal, Aqsa Ikram, Baljinder Gill Singh, Nilanjana Sarkar, Palak Jain, Aafreen Zafar, Ananya Singh, Debanjana Ghatak, Jignasha, Suresh Panchal, Smilee Prashant Bhatt, Riya Rashmi Dash, Manya Harsha, Sanya Tikaraya, Dr. Dimple Boro, Roneeca Brajasundar Sahu, Aditi Gupta, Bismita Acharya, Richamoni Bora, Sakshi Agrawal, Ananya Rai Parashar, K V Rajee, Sukrutha B, Dr.(HC) Piyush Goel.
We congratulate each one of them and wish them luck for their future.