AYOUB EL HARIRI AND GRAVTECH HELPS IMPROVE YOUR KIDS' EDUCATION AND IQ WITH ROBOTIC GAMES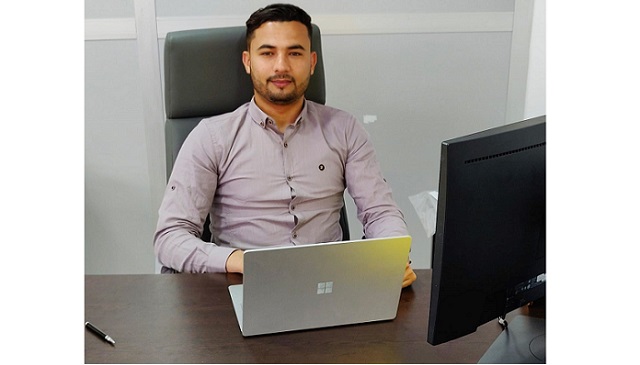 Robotic games are becoming an important part of our daily lives. Discover the amazing story of Ayoub El Hariri and Gravtech that aims to spread the culture of Robotic Games for children.
AYOUB EL HARIRI HELPS ENHANCE YOUR KIDS EDUCATION AND IQ WITH ROBOTIC GAMES.
A few years ago, when someone talked about robotic games to parents, it seemed a very complicated and abstract notion to most of them. However, nowadays, robotic games have become a necessity to develop your kid's education and IQ. Several companies have set a goal to spread the culture of robotic games for children. Among the most promising companies in this field, we find GravTech created by the young Moroccan entrepreneur Ayoub El Hariri.
AYOUB EL HARIRI IS REVOLUTIONIZING THE ROBOTIC GAMES INDUSTRY.
After a successful experience within the famous company Reach Robotics which was behind the creation of MekaMon Robot in 2017, Ayoub El Hariri decided to embark on the path of entrepreneurship by creating his Startup called GravTech. Despite the great difficulties related to the robotic games market, Ayoub El Hariri was determined to transform his Startup into a large company. Thanks to his determination and futuristic vision, the young 29-years-old entrepreneur has transformed GravTech from a small Startup into a large high-tech group corporation integrating industry, technology, and trading.
In a short time, GravTech has become the reference for startups specialized in micro-control development boards. Thanks to Ayoub El Hariri's expertise, the creativity of his team members, and the company's cutting-edge technologies, GravTech was able to quickly conquer the hearts of several investors and children passionate about robotic games. With the intelligent electronic and robot industry as its primary business, GravTech keeps being top in the industry of educational DIY products.
WHY IS IT MANDATORY FOR YOUR KIDS TO FAMILIARIZE WITH ROBOTIC GAMES?
In recent decades, our world has fundamentally changed. Thanks to Artificial Intelligence and the internet, our world has evolved phenomenally. Experts predict that robots will impact our daily lives, and there is no doubt that it will be the case. Robotic games have also proved to improve children's intelligence, education, and reflexes. In a few years, our world will not be the same; it would be a shame if your child could not actively contribute to the construction of this new era. It is one of the significant reasons that prompted Ayoub El Hariri to create GravTech. The young Moroccan entrepreneur hopes to make robotic games accessible to children of all ages.
There is no doubt that the adventure of Ayoub El Hariri and his company GravTech has only just begun. Aiming to democratize robotic games and enhance children's education and IQ with them, Ayoub is preparing to lift mountains to achieve his goal. Will he succeed in overcoming the challenge? Only time will tell. One thing is sure, Ayoub El Hariri and GravTech are on the right track!