Govind Dhiman's Journey From Civil Engineer To Digital Business Success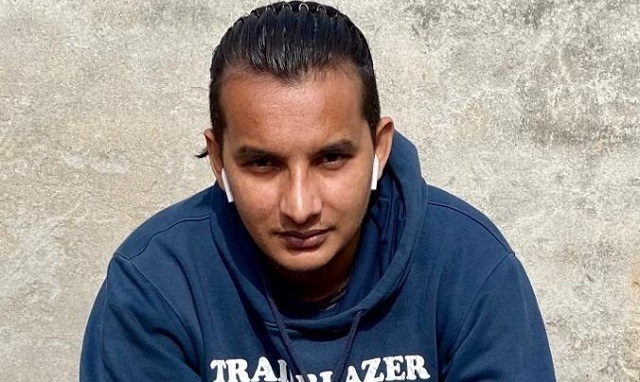 A brilliant young 18-year-old boy from Village Dhatrath Distt (Jind) was able to crack down the walls of a particular career by following his entrepreneurial passion in digital marketing. It was there that Digi Hind Private Limited was created. India's gold mine of digital marketing was founded by Govind Dhiman, who guided a 9-month-old digital marketing company to a one-crore turnover milestone.
Digi Hind Private Limited is led by Govind Dhiman, who is also the CEO. "I grew up in a middle-class household, so I did all I could to bring a smile to his family's faces and give them a happier life. Since I came from Haryana, I had trouble interacting. I encountered just too many issues along this journey." This, according to Govind Dhiman, CEO of Digi Hind Private Limited, has had a remarkable effect on people's personal and professional relationships, which has taken him to where he is today.
He was still looking for part-time work to help him balance his pocket money and hostel expenses when pursuing his diploma. One of his non-hostel acquaintances approached him one day and handed him pamphlets to give out in front of the Doon Valley Clg in Karnal. He became a true friend of mine from that day forward. His friend required assistance in establishing a digital marketing office in Nilokheri. He requested that I operate the machine at that time. He told him that he would be expected to do some typing work on the machine. Since he was in desperate need of support, I said, "Ok, I'll do it." As Website Flipping Search Engine Optimization, he started to gain traction in the field of digital marketing.
"The path was anything but straightforward for me. I was unable to converse with the clients when on the call due to my experience. So, in 2017, after two years of avoiding social interaction, I began meeting new people and giving it my all. Mr. Navn Gupta sir, a digital marketer, was present at the time, and they were attempting to establish a digital marketing office. Sir, it was with Navn Gupta that I began his path. Now that I've built a big network in the digital marketing sector, I enjoy meeting new people. My challenges have molded me into the individual I am today. And I am proud of who I am and treasure his heritage, and I want all talented young people to do the same," Govind Dhiman said.
According to Govind Dhiman, people's data-use patterns have evolved over time, and marketing strategies have changed to accommodate such improvements. Now is the time for the modern transition to begin. It's time to get on board with the most recent fad. He believes that India's digital revolution has rendered internet connectivity and affordability a reality for millions of people. The Internet aspires to reach people all over the world through its advertisements. Traditional marketing strategies are more costly, but "going digital" helps you to reach out to a larger audience for less money. Get to know your customers and encourage them to get to know you as a person, as this can help you build brand loyalty.
His achievements are based on how he views himself. The millennial generation's success slogan is to have an open mind and never give up on one's goals.