Azneem Bilwani Leading ABTACH Ltd with Unparallel Tech Trends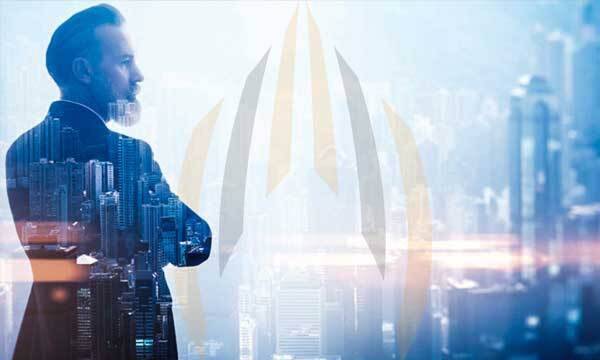 Leading a company is no easy feat you; have to fight with resilience and an empowered vision. A firm succeeds with its organizational and pristine strategies. Similarly, ABTACH is one of the firms working at an unmatched pace. Every company desire to achieve success, but only a few make it possible. It requires having apt knowledge in entrepreneurial skills and business skills. Living in a digital world requires having the knack to compete in the transforming world. ABTACH has been one of the names that have been able to achieve this. They are working in a highly competitive environment, making unparallel progress.
In this journey, Azneem Bilwani is one of the names behind the success of ABTACH. He is one of the pioneers in the ABTACH crew, making his way to make it to the top of the IT sector. He is taking every challenge in his way to make phenomenal and sustainable changes.
The Three Key Rules Of ABTACH Ltd
Dedication, Passion, and Hard Work,
These are the key to the success of ABTACH. Azneem Bilwani who is serving as the CEO of the company has been phenomenal in his progress. He has been in the business for more than a decade and has fine experience in the capital market. His skills and vision are always ahead of their time. He looks and mends every strategy that can work in a long time and is beneficial for the firm and clients.
Hiring An Exceptional Team
It is an undeniable fact that the employees and teams at ABTACH are what it has become today. They invest fully with dedication and do their job with perfection. ABTACH picks their teams with a keen eye who can work as an asset to ABTACH. As it was previously mentioned about organizational skill, ABTACH is a professional in this matter.
The essence of team ABTACH is staying organized. The leads of ABTACH are a professional team, who manages their employees to work at a swift pace with an organized schedule. ABTACH keeps up with their schedules by digital optimization and tools. the teams divide their work accordingly and don't overburden and get overwhelmed.
Using Updated Sets of Technology
The technology and its trends are growing by a scale. The fastest-growing stats are showing a tremendous performance. Zippia reports show that the tech industry makes up 35% of the world market. Another stat shows that cloud computing will grow at a CAGR of 17.5% by 2025. ABTACH has been up to date about these modifications in the tech industry.
Since the start of their IT firm, ABTACH has served with prestigious IT and digital marketing services. They came into being in 2015 and are progressing since then. They are a global firm operating in different parts of the world. They have spread their offices in the USA, UAE, UK, Turkey, and Australia.
Where they are serving with impressive technology services, they are following top tech trends of this year. These trends are essential for a business and Azneem Bilwani has emphasized using the latest tech trends for apt results.
1. Internet Of Behavior (IoB)
It is important to have a hand on data about customers to be up to date about their behavioral changes realizing this ABTACH has incorporated the internet of behaviors. It helps in reading data and its value known as the internet of behaviors. With (IoB), business personalizes their products and improve customer services.
Using these technology trends has made ABTACH an acknowledged name. These trends have invited more clients to join and have made it easier for businesses to run their operations.
2. AI Enabled Cyber Security
Scamming and cyber-attacks are one of the increasing problems. Since the time of pandemic where workplace turned into work from home. It became necessary to integrate AI-enabled cyber security systems. ABTACH was one of the few firms to bring this change to their clients. They use artificial cyber security technologies to safeguard against cyber-attacks.
ABTACH has an upgraded team that looks out to save against hackers before any damage takes place. They are catering to their clients with end-to-end encryption to transfer data online and store it.
3. AI And Machine Learning
Artificial intelligence is now used as the latest facet in digital marketing and IT. It is used in multiple industries to work. Machine learning helps to learn about the customer's behaviors such as their search behavior.AI is incorporated for navigation and mint solutions. ABTACH has integrated these features into their client's business models to run them efficiently.
AI-enabled data and results are an added luxury to businesses. ABTACH educates its clients on using these tactics for better results and progress.
The End Note
Talking about the importance of following new trends of technology, Azneem Bilwani has defined them as an integral part of any business. He has mentioned that you have to look at the bigger picture to follow these for a valuable future for a business.