Astraea Tay is the New Photographer of Choice for Influencers Everywhere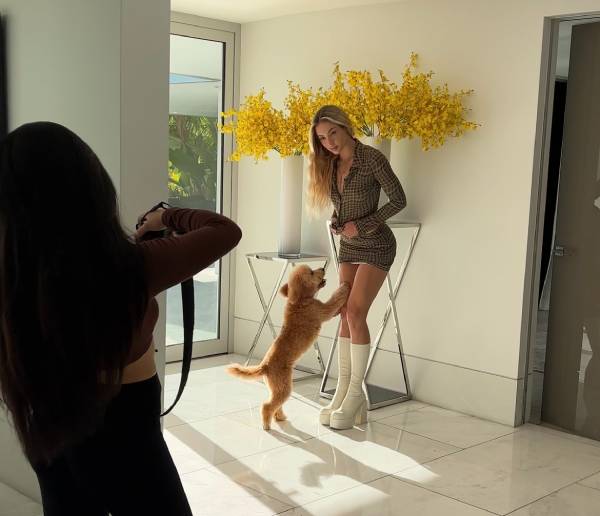 Astraea Tay is a young, creative, top upcoming photographer in LA. She's driven to fulfill each photography project's planned concepts or desired results. She is a flexible and adaptive team player, focused on achieving her creativity goals in the photography world. Through her marketing background, she has successfully shot more than 60 notable clients in just two months. This includes influencers like Jack Johnson, a part of artist duo Jack and Jack, and has a verified Instagram account with 5M Followers, Charly Jordan, a famous DJ and artist, and the owner of both @smokeroses and @beautyinpain.
"Nothing motivates me more than creating a genuine photograph that captures the actual essence of her model. Photos are timeless; they provide a glimpse into what a person looks like, their personality, and their life. Giving someone a new positive view of themselves fuels my new passion for photography. Especially when I know how the completed product compares to the quality of a point-and-shoot camera." Astraea Tay stated.
For all intents and purposes, photography is a kind of art, and as a result, it needs a creative mind and a lot of imagination. Astraea's creativity enables her to look at something ordinary or even remarkable and come up with a million various ways to interpret what she's seeing and transmit those interpretations in beautiful and meaningful photographs.
As a skilled photographer, she has a sharp eye for detail to ensure that all aspects inside the photograph-the lighting, the composition, the subject, and everything else in between-work in unison to portray the desired vision or message.
Having worked with over 60 notable people in two months, she has mastered the art of being patient and flexible. The two skills go hand in hand- she is patient enough to deal with whatever comes her way, and she is flexible enough to make the most of extreme situations." No matter how hard you try to control every aspect, things don't always go your way. There will be days when the lighting does not comply, when your models or clients are particularly challenging, or when your camera does not provide the intended images. Whatever genre of photography you are in, patience is a crucial skill to have. You must be patient enough to wait for ideal lighting. You must be patient while dealing with diverse customers. Most importantly, you must be patient enough to keep trying when you cannot obtain the proper shot," she said.
As a top upcoming photographer in LA, she has worked with prominent people. This has propelled her to acquire excellent people skills to obtain network connections with big brands and other high-end partnerships. Her good people skills have created a safe space in her studio where her clients feel at ease, and they can cooperate and draw the right emotions to boost the qualities of her shootings.
Her strong passion for photography is evident through her Instagram account @shotsbyastraea, which has worked with top clients with an average social fanbase of 800k. At the moment, she also has a waiting client list of over 200 influencers, models, and professional athletes ready to shoot with her.