Bastille Day 2022: Events organized everywhere around Australia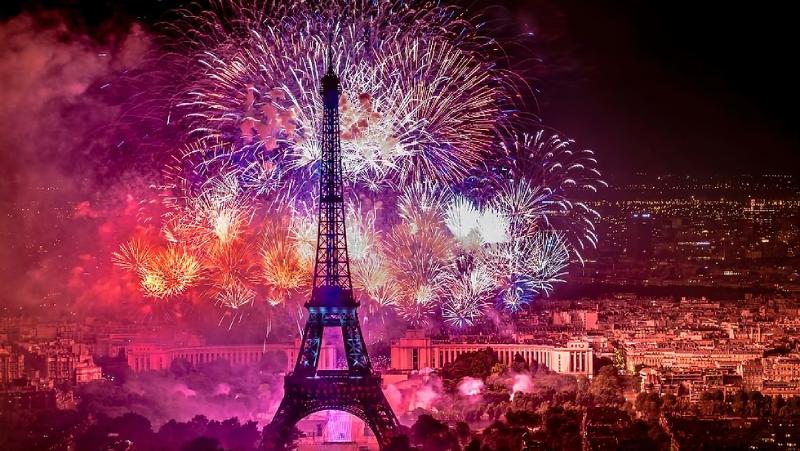 Bastille Day is the French national day, which is celebrated on 14 July every year to honor the anniversary of the Storming of the Bastille on 14 July 1789, an extremely important occasion of the French Revolution, as well as the Fête de la Fédération that celebrated the unity of the French nation on 14 July 1790. Starting around 1880, it has been seen as a public holiday.
Theme Of Bastille Day 2022:
Bastille Day's customary parade will occur on Thursday, July 14, 2022. Meet on the Avenue des Champs-Elysées to go to this significant event themed on "Sharing the Flame". This land and airshow will moreover tribute to Ukraine.
Find below every one of the events organized around Australia for Bastille Day!
ADELAIDE
3 PM – 6 PM – Bastille Day Celebration (AF Adelaide, French Consulate..) – Capri Cinema Goodwood
French-style "goûter"
Welcome drink and music
French Film
RSVP and purchase tickets here
ALBURY
2:30 PM – 6 PM – French-inspired Afternoon Tea (AF Albury ) – La Maison Restaurant, The Causeway, Wodonga
A$30 per individual covering a glass of wine or other beverage and a choice of French-themed treats.
Celebrate the French language and culture.
ARMIDALE
1 PM – 6 PM –
Lunch party (FAACI + Paralympics Australia) – Sofitel Brisbane central
Keynote speaker: Curtis McGrath, Australian Para-canoeist, Gold 2020 Tokyo
Delicious gourmet brekfast
Book your spot here
SATURDAY 16 JULY –
Bastille Day boat race – Royal Qld Yacht Squadron, Manly QLD
Open to every French Yacht
Register here before Tuesday 12 July, 3 pm
Bastille Bay "Guingette"(Ball) organized by Le Festival – Riverlife
French "Christmas in July" Market(Le Festival) – Roma Street Parklands
French Winter Market
Cocktail and wine+ chesse masterclasses
Live entertainment
Raffle.
CANBERRA
10 AM – 12 PM – Champagne Bastille Brunch – AF Canberra
Exquisite French brunch
French live music
RSVP here
CENTRAL QUEENSLAND
6:30 PM – 12 PM – French film (AF Central Queensland + Keppel Flix) – Yeppoon Town Hall
French film Petite Maman
French-inspired finger food and drink
RSVP here
COTE DU NORD
From 12:30 PM – 3 PM – Celebrate Liberty, Equality, and Fraternity with the French nation (AF Côte du Nord) – Sanctuary Village Hall, 502 Ross Lane, Lennox Head
Finger food
Relaxed afternoon of French conviviality
Price: A$10 per member, A$12 for nonmembers
RSVP to book at [email protected]
SUNDAY 24 JULY –
3 PM – French Themed Concerts (AF Côte du Nord) – Gretel Farm (134 Springvale Road Eureka 2480)
French music for the clarinet and piano
BOOKINGS ARE ESSENTIAL. Adults A$40, concessions A$35, children free, which includes afternoon tea
DARWIN
From 5:30 PM – Annual Bastille Day event (AF Darwin) – Darwin Surf Life Saving Club, Brinkin + Café De La Plage/La French
Music
Kid entertainement
Raffle
Free Event
EUROBODALLA
From 12 PM – Bastille Day Lunch (AF Eurobodalla) – Moruya Golf Club
3 course meal and welcome drink
Price is $60 per person
Toast La Belle France
Sing La Marseillais
Dress à la française
Raffle for MSF
GOLD COAST
From 6:30 PM – 9:30 PM – Cocktail party style evening Fête Nationale (AF Gold Coast) – 5A/71 Upton Street, BUNDALL – 4215 QLD
Champagne upon the appearance
Cost is $60 per individual
Cold canapés, cheddar + pâté platters
French Quiz
RSVP before July 12
HOBART
From 5:30 PM to 7 PM – Bastille Day Cocktail (AF Hobart) – Mt. Stuart Hall, Byard St. Mt. Stuart.
Door Prize
French wine and food
$40 for each individual, RSVP required
MELBOURNE
10 AM – 6 PM (Sat) 10 AM – 5 PM (Sun)
Bastille Day French Festival (Bastille Day Melbourne) – Fed Square
French Winter Market
Cocktail and wine + chesse masterclasses
Live entertainement
French Trivia …
NEWCASTLE
6 PM – Bastille Day Movie and French market and music – AF Newcastle
Minimal French market and some French Music
French Friday Movie "Lost Illusions" beginning at 7 pm at Event Cinema Kotara
SATURDAY 16 JULY –
5 PM – 8 PM – Bastille Day Party (AF Newcastle) – Queens Wharf Hotel in Honeysuckle
Dance to French music
Listen to some francophones artists
Get dressed up in Bleu, Blanc et Rouge
Family-Friendly event with Face painting
Raffle tickets with incredible prizes. A$7/person for members
SUNDAY 17 JULY –
5 PM – 8 PM – French Cabaret 2 courses Lunch (AF Newcastle) – 48 Watt Street in Newcastle
PERTH
7:30 AM – 10 AM – Bastille Day Business Breakfast (FACCI) – Rendezvous Hotel, Scarborough
Gourmet and festive breakfast
Networking opportunities
Book your spot here
SATURDAY 16 JULY –
6 PM – Annual Bastille Day (AF Perth, FACCI, French Consulate) – Claremont Yacht Club
3 courses French menu supper
Buy the Ticket here($75/$95)
SYDNEY
10 AM – 3PM – Bastille Day Celebration – La Pérouse
Free community event
French food and products
Live entertainement
Family activities
TUESDAY 12 JULY –
7:30 AM – 9:30 AM – Bastille Day Champagne Breakfast(FACCI) – Café Sydney, Circular Quay
Gourmet Breakfast
Trivia
Raffle
Book your spot here before 4 July
THURSDAY 14 JULY –
MORNING – La Pérouse
Local ceremony
Guns and wreath-laying
Evening – Custom House/MCA
Official ceremony with French and local officials
5 PM – LATE – Bastille Day Celebration (AF Sydney) – The Argyle, The Rocks
Around the world theme
Live Music
Dance
Tasty treats
Raffle
Buy tickets here
14 JULY – 17 JULY –
12 PM – 10 PM (Thur)/10 AM – 11 PM (Fri, Sat)/10 AM – 8 PM (Sunday) – Bastille Festival and market – Circular Quay/The Rocks
French Food
Wine
Masterclasses
Over 70 performances with local perfomers, Artists, and well-known Australian bands
French products
TOOWOOMBA
From 6 PM – Le Quatorze Juillet – French Trivia Night – St Luke's Hall, Cnr Ruthven, and Herries Sts, Toowoomba
Test your knowledge of all things French
Entertainment
Raffles
And more
TOWNSVILLE
From 9 AM – 1 PM – Bastille Day (AF Townsville) – Cotters Market, Flinders Street
A free family event that celebrates the French language
From 7 PM – Bastille Day Film Night (AF Townsville) – BCC Cinema, Little Fletcher Street
French culture with "Delicious" (2022 France/Belgium, French Gastronomy) and "Blind Ambition" (2022, Australia, wine tasting)
Raffle, price is A$15.