BE MOTIVATED BY FRANCK NICOLAS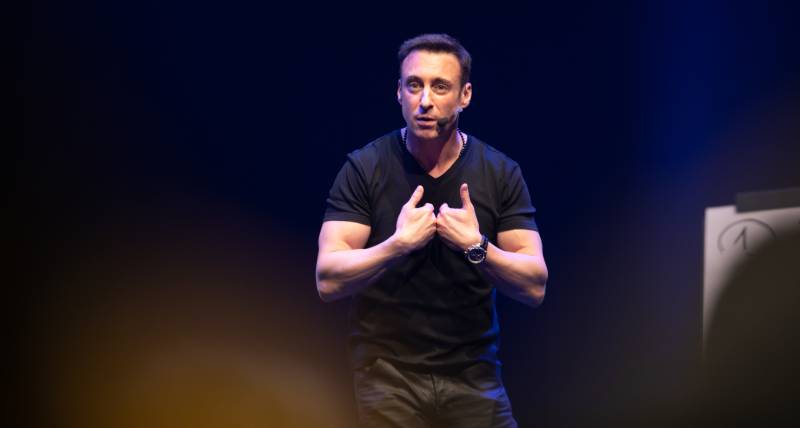 History is filled with stories about the success of people who sought out mentors. From business leaders and artists to entrepreneurs – it seems like no matter what you're looking to become successful at there will always be someone more experienced to help guide your way forward! Life is not just about achieving success but finding the courage to continue the journey despite the failures.
How so? Let me introduce you to Franck Nicolas, a motivational speaker, author, and owner of a coaching company in Canada. He grew up in a deprived neighborhood of Avignon in the south of France. He had a delicate childhood that made him realize how difficult it is to live without support. Growing up, Franck dedicated a big share of his vigor to giving back and passing forward his blessing to those who need it most. Franck Nicolas' famous books include Confiance Illimitee (Unlimited Self Confidence) and expert advice to reach the next level in your career. These books gained many positive reviews from different websites that encouraged many and even increased the interest of non-readers.
Franck Nicolas is the proud owner of GLOB, a Canada-based company focusing on training leaders and entrepreneurs to learn more strategies to build and improve their businesses. The company produced millions of legible business professionals that have also helped other people and mastered the principles they learned from Franck. It is his pride to see that GLOB is continuously contributing to making this world a better place with his philanthropy activities.
Each year, the company donates to several associations in Europe and North America by financing tens of thousands of meals for the less fortunate. No wonder Franck Nicolas was considered to be the leading Francophone speaker in leadership strategy and entrepreneurship in the Francophonie and was certified by the International Coaching Federation. His passion for educating other people helped him continue rising above the turmoil. Despite Franck Nicolas' struggles in the past and even during his success, he never stopped dreaming.
Franck Nicolas adopted an approach that allows him to train his mind and body to overcome emotions. He teaches business leaders not to rely on their accumulated knowledge but on correct mindset and proper decision making. Franck Nicolas is a well-known name when it comes to business and finance. He has been in the industry for more than 25 years and has helped countless people achieve their financial goals.
Franck is always eager to help young leaders, entrepreneurs, and people who are looking for motivation to start their journey. He shares his learning and experience about engagement strategies and growth so that others can benefit from it. Franck's ultimate goal is to provide support and inspiration to as many people as possible. Seeing his readers and attendees move to the next level of their lives is the best reward for him. He looks forward to seeing them implement what they have learned, change their mindset and improve their financial status.