Washington revokes export licenses for US companies to Huawei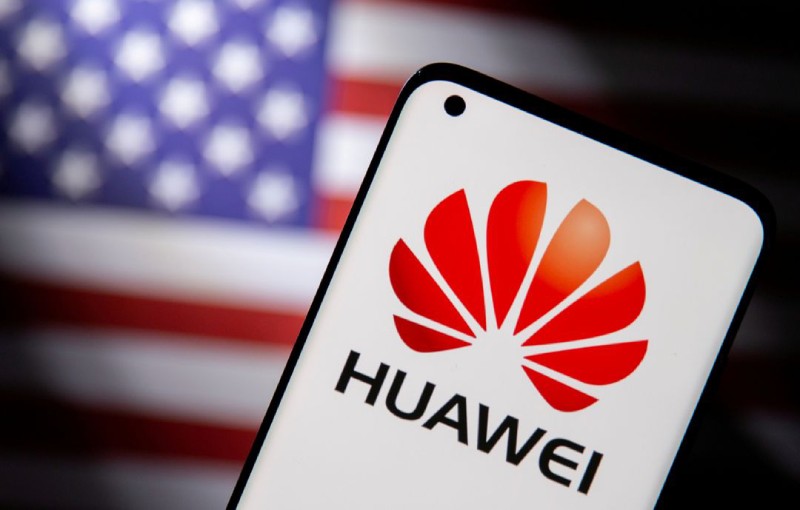 As it moves toward imposing a total ban on the sale of American technology to the Chinese telecom equipment giant, the Biden administration has stopped providing licenses for US companies to export to Huawei.
According to a number of people with knowledge of administration discussions, the commerce department had informed some businesses that it would no longer issue licenses to any organization wishing to export American technology to Huawei.
The latest step in Washington's campaign to shut down the tech company with its headquarters in Shenzhen, which US security officials believe aids China in spying, is this action. Huawei denies any role in eavesdropping.
In 2019, the Trump administration added Huawei to a blacklist known as the "entity list," which imposed severe restrictions on the export of American technology to the company. The move was part of a plan to target Chinese companies Washington thought were a threat to US national security.
However, the commerce department continued to issue export licenses to Qualcomm and Intel for the purpose of providing Huawei with technology unrelated to high-speed 5G telecom networks.
President Joe Biden has been even tougher on China over the past two years, especially when it comes to cutting-edge technology. He severely restricted the supply of cutting-edge semiconductors and chip-making equipment to Chinese organizations in October.
Alan Estevez, who heads the bureau of industry and security in the Commerce Department, has been leading a review of China-related policy to figuring out what the administration should do to make it harder for the Chinese military to use US technology to make weapons.
The most recent move, according to CNAS think-tank technology expert Martijn Rasser, was a "really significant move."
According to Rasser, a former CIA official, "the actions by the commerce department are partly driven by the fact that Huawei as a company is a very different animal than it was four years ago when it was focused on 5G." He was referring to the company's expansion into areas such as cloud computing and undersea cables.
The move taken by Washington comes as Huawei's operations have stabilized. In December, the company's rotating chair, Eric Xu, stated that Huawei would resume "business as usual" for the first time in 2023. After a precipitous decline in 2021, the business reported that its revenues in 2022 were flat at Rmb636.9 billion ($94 billion).
The shift to enterprise and government business, particularly in China, and the company's expanding cloud business ensured its survival. The fact that the United States continued to permit some exports to Huawei also prevented a total collapse. Washington has also begun to target efforts to build an import-independent semiconductor supply chain, and it is believed that Huawei is supporting projects in China to do so.
According to industry insiders, it was too soon to determine how the most recent measures would affect Huawei. "A blanket stop indefinitely would of course be catastrophic for Huawei, but the result of anything short of that could be quite different," according to a legal expert who works on export license applications.
According to an executive at a semiconductor design firm that has collaborated with Huawei, the expiration of export licenses would bring about change. "Since no detail regarding which licenses were granted and when is public, that becomes hard to predict," he added.
The first time a member of Vice President Joe Biden's cabinet will visit China, Secretary of State Antony Blinken is getting ready to go there next week.
Along with its allies, the United States is also intensifying efforts to halt China's development of cutting-edge technology like semiconductors for artificial intelligence, nuclear weapons modeling, and hypersonic weapons.
Washington reached a deal with Japan and the Netherlands last week to prevent certain chipmaking equipment from being exported to China. In order to prevent American companies from exporting tools used in semiconductor manufacturing, the US imposed unilateral restrictions in October.
Last year, Estevez said that the United States was looking into other things. He told the CNAS think-tank when asked about reports that the administration was considering restrictions on quantum and biotechnology: "If I was a betting person, I would put down money on that."
There has not yet been a formal decision made regarding the possibility of imposing a complete export ban on chips containing US technology to China.
The Commerce Department declined to comment, but it stated that it would "continually assess our policies and regulations and communicate regularly with external stakeholders" alongside other government departments.