BENGALIS OF TORONTO GTA HOSTS VIRTUAL DURGA PUJA FESTIVAL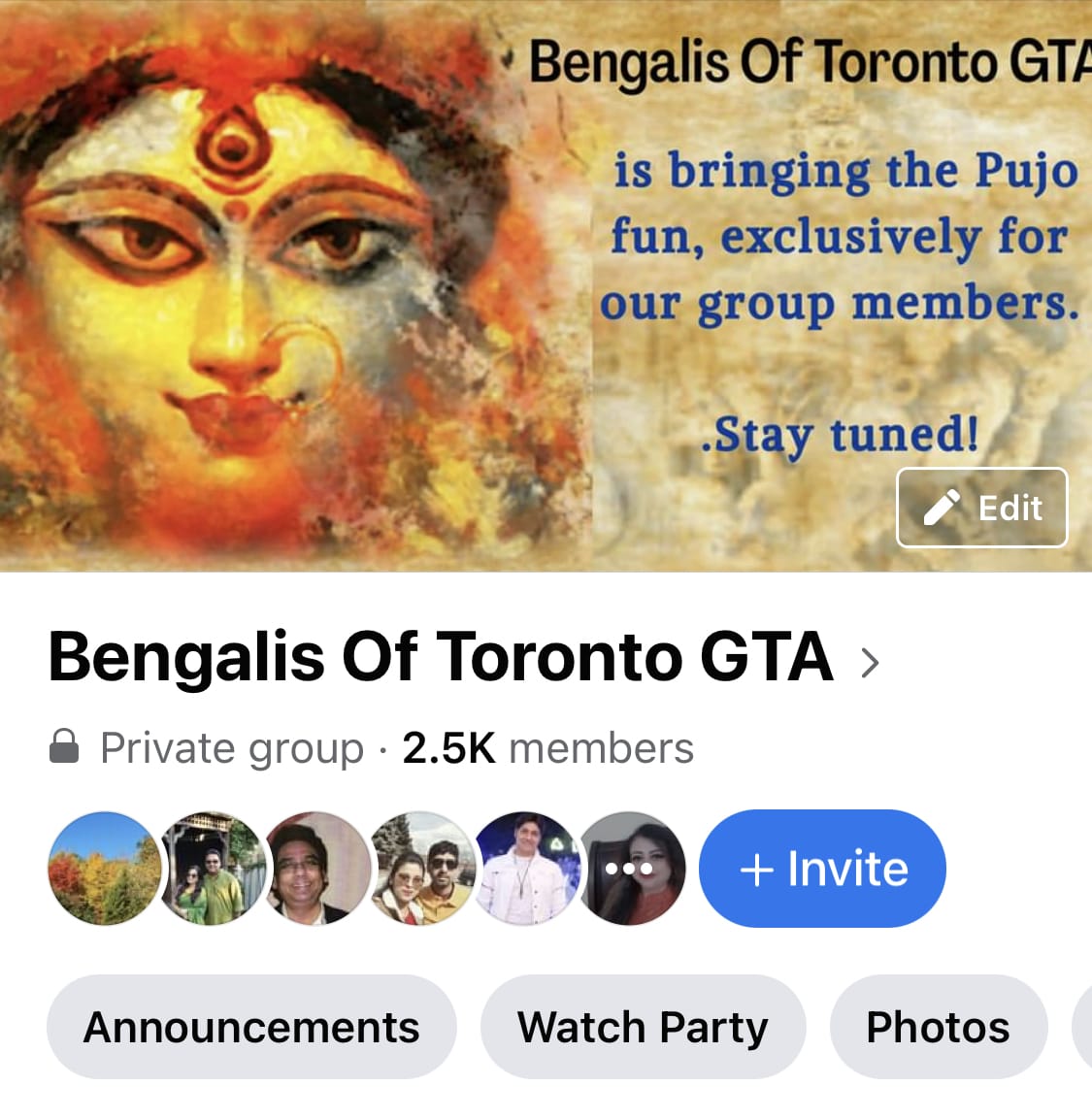 Local business owners are encouraged to participate and showcase their goods and services.
Toronto, Canada – Bengalis of Toronto GTA, a social media group in Canada, is celebrating the largest Bengali Festival, Durga Puja. Durga Puja is a cultural festival celebrated by the people of the West Bengal State in India. Bengalis who live in Toronto will take part in a virtual celebration this year. Initiated by BoT GTA girls LopaMudra Banerjee,Tapashree Nilima Dutta,Tamashi Banerjee and Papiya Sengupta. Huge guidance from Rathin Ghosh.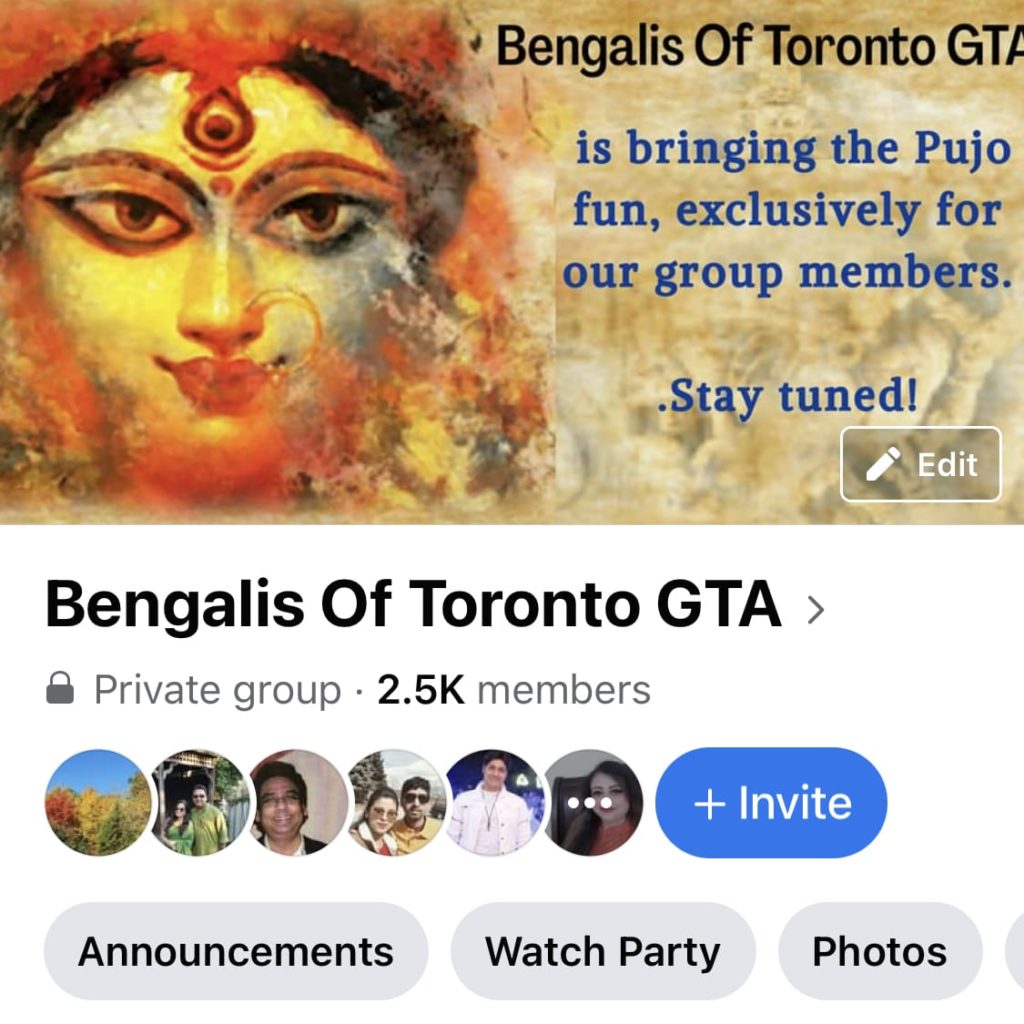 When we ask LopaMudra about festival online, why not in person with social distancing, she said Keeping in mind the Government directive to stay home and stay safe,
BOT-GTA has come up with a unique proposal to entertain our members and encourage them to participate from distance.She said stay home – stay safe – keep others safe and enjoy the essence of celebrations. Stay physically distance,socially bonded and maintain sustainable life.
Because of Covid-19 guidelines and regulations, the Durga Puja festival will not be held in person in 2020. Instead, admins are organizing an online event, the first ever Durga Puja celebration to be held online. Online streaming from prominent temples will allow people to participate in the event festivities without being there physically. During this festival, Bengalis of Toronto GTA will promote small or home businesses, women entrepreneurs, restaurant owners, and others who have been affected by the pandemic restrictions. BOT-GTA is giving these businesses a free platform during this online event, and many have already started advertising. Some of the products include jewelry, painters, boutique clothing, and catering. Around 2,000 people have already tuned in to the live streams. There will be no charge or fees for this service.
Bengalis of Toronto GTA is a Facebook group for Bengalis who are living in the greater Toronto area. Established in 2013, the group has grown to include many new members. The Bengalis of Toronto GTA group offers assistance to those immigrating to Canada, answers questions and provides answers, as well as providing a community for those who are newcomers. The group also alerts members to different social activities going on in the city, such as a variety of Bengali festivals. The mission of Bengalis of Toronto GTA is to connect and exhibit the talents and skills of group members, and expose them to others that they can connect with, increasing their visibility in the city. The Bengalis of Toronto GTA platform also allows small businesses to showcase their products to members. In this way, they are able to reach more than 1700 customers at once. The admins of Bengalis of Toronto GTA have connections with various social clubs and institutions across the city. The group is open to those who live in Toronto GTA.
Media Contact:
Name:
Company: Bengalis of Toronto GTA
Email: [email protected]
Website: https://www.facebook.com/groups/1434678046752544/