Best Internet Providers for Online Gaming 2022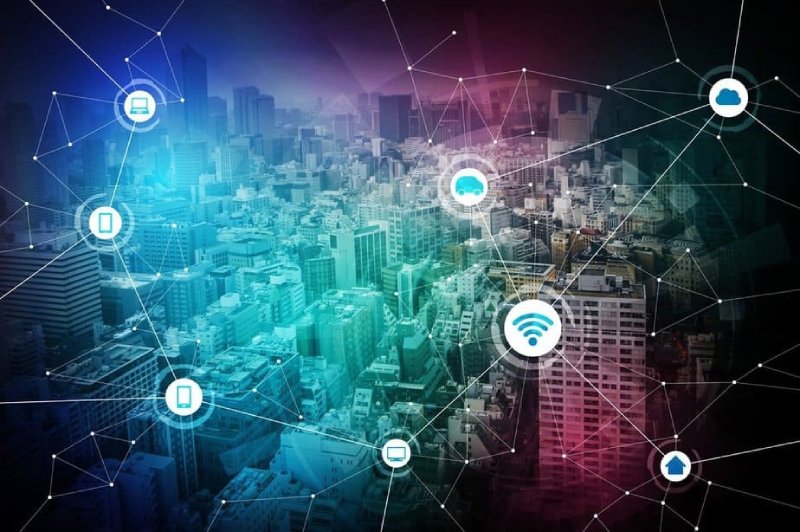 Every gamer only wants one thing: a fast internet connection. Lags and delays can significantly affect their gameplay, regardless of the game they're playing. Unfortunately, many people experience this headache because they are currently subscribed to a poor internet plan or simply the wrong internet provider.
In this article, we'll dive into the best internet providers for online gaming this 2022 to help you ensure a smoother gaming experience.
Verizon Fios
Verizon offers the lowest latency compared to other internet providers in this list. Well, that's exactly what you need for gaming. With the Internet 300/300 package, you can obtain speeds of up to 300 Mbps for both upload and download, so there's no need to be concerned about delays caused by slow uploads.
You have to keep in mind that the same level of security is not available with cable internet. However, the disadvantage is that, unlike Xfinity and AT&T, Verizon Fios only offers 2,000 Mbps of download speed. On the other hand, Verizon has a greater fiber coverage than AT&T: fiber is present in 65% of its service areas compared to 31% for AT&T.
Nonetheless, Verizon Fios is a great option if you want fiber optic internet for online gaming or streaming 4K video content.
Spectrum
Spectrum covers 38.3% of the US, making it the internet provider with the widest coverage in this list. It simplifies cable internet to three plans. It also offers a low-income plan, but it's not good for gaming.
Spectrum's no-data-cap is its selling point. Xfinity limits monthly usage to 1.2 TB and costs $30 for unlimited data. Spectrum doesn't do that, which is crucial because game files and upgrades require gigabytes. It also doesn't impose monthly modem rental fees, but you will for WiFi unless you install a gaming router.
If you want to have Spectrum's gigabit package, you'll need to pay $199 to set it up. Overall, Spectrum's cable internet service is excellent if you don't have fiber.
AT&T
AT&T became a bigger name after it released its 5Gbps internet plan. However, it's a bit unnecessary for household use. A single 8K video stream may demand 50 Mbps, so a gigabit plan should handle the load.
AT&T is one of the most affordable high-speed internet providers. It is also the second-largest ISP, serving 36.5% of the US. Fiber plans don't have data limitations, while DSL and wireless do. Its 500 Mbps fiber service costs $65 per month, which is significantly less than Spectrum. 
Gamers prefer AT&T's fiber broadband over DSL. While you can game online with DSL, fiber offers faster speeds and lower latency. Fortunately,  AT&T offers better latency than Google Fiber, but it's still higher than Verizon Fios and Xfinity. If AT&T fiber is available in your location, you might want to consider it over Verizon Fios.
Xfinity
Xfinity covers 34.2% of the United States, making it the third largest internet provider in the country. Its cable internet plans can reach up to 1Gbps download and 35 Mbps upload. Unfortunately, just .2% percent of Xfinity's network has access to its fiber package. Plus, there are hefty installation fees. Despite preferring fiber over cable, we don't suggest this package.
Xfinity's 1.2 TB monthly data cap is one of seven that limit data. This can be a concern with online gaming. The restriction can be a problem when installing 100 GB+ updates. Nonetheless, it is the greatest option for online gaming if you don't have fiber or Spectrum.
Google Fiber
Google Fiber delivers up to 2,000 Mbps residential fiber optic internet speeds. Unfortunately, it's only available in 1.3% of the US, including Atlanta, Kansas City, Nashville, and Salt Lake City.
Google Fiber also offers 1Gbps and 2Gbps fiber internet plans, making it the main competitor of AT&T. Google Fiber is more affordable than AT&T by $10, but AT&T and Google Fiber are less expensive per month than Xfinity's X3 package, which costs $299.95 per month for a 3 Gbps connection. The only downside of Google Fiber is its coverage. If it's available in your area, we highly recommend you opt for Google Fiber internet.
Final Thoughts
The best internet for gaming is definitely fiber optic internet. Unfortunately, it's also the least accessible type of internet. So, if you don't have fiber, your next best option is cable internet. If you don't have access to either, DSL is the next best thing. Just choose the best internet provider in your area whenever you're looking for a different internet provider.