Best Project Management® (PMP) Certification Courses & Practice Tests to Crack Exam in 2022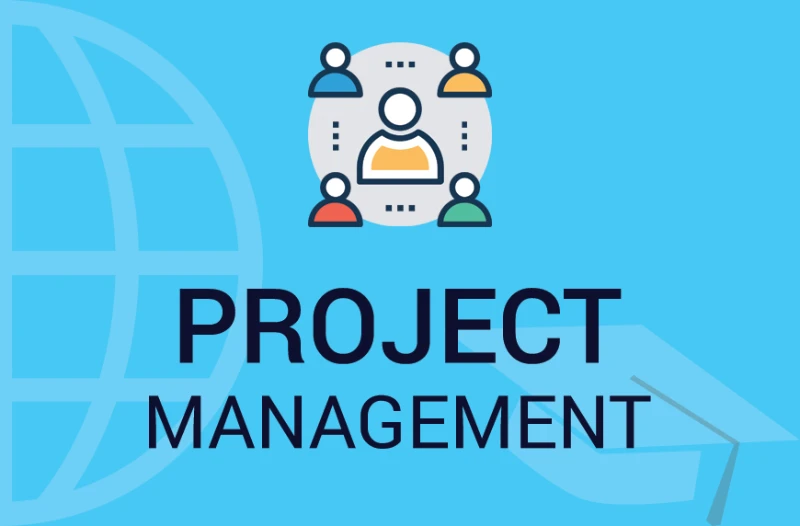 Project Management Institute offers Project Management Professional certification which is a global credential. Thereby project managers learn the project management practices based on globally accepted standards. The project managers can efficiently plan a project, and execute a course of action to follow the plan and they can also ensure timely accomplishment of the same. The project is preemptively controlled and closed properly in a way that assists the project team to gather and retain project learnings and other related assets. They can utilize these learnings in a similar kind of project in the future.
The PMP certifications are one of the most sought-after IT certifications for project managers/aspirants who want to be project managers. Many companies hire certified project managers. Over 2 million project management positions are filled every year and hence the global demand for project managers is immense. This certification is considered a gold standard certification and not everyone qualifies for the exam. The candidate must have prior project management experience to apply for this certification.
Here are the best PMP prep courses and practice tests that will help you crack the PMP® Certification Exams:
KnowledgeHut – Considered to be the best PMP prep course, this Premier Authorized Training Part of PMI offers comprehensive training aligned to the latest PMP® Exam 2022. It is aligned to the latest PMP Exam Content Outline 2022. The training program guarantees to excel in the exam with a 30-Day, and 60-Day study plan by experts. It has 5 mock tests, and 5 simulation exams with over 2250 practice questions. You can earn 35 PDUs with live, instructor-led sessions.
Simplilearn – The PMP® Certification Training Course is authorized by PMI. It incorporates the upgraded best practices given in the PMBOK® Guide -6th edition and aligns with the latest Examination Content Outline 2022. It gives access to digital materials, 8 simulation test papers with 180 questions each, and experiential learning through case studies. The course offers 35 contact hours/PDUs.
KPMG India – It is a Registered Education Provider with PMI Institute, Inc. along with 35 contact hours, it enriches the aspirants by providing multiple quizzes, mock tests, real-world examples, and case studies. Again it is aligned to PMBOK's sixth edition.
Udemy-PMP certification with 35 pulses PDU formal PMP exam preparation can be possible by opting for Udemy.PMP exam prep according to PMBOK 7th edition, 6th edition and Agile practice guides are available. It offers practice with more than 1300 plus PMP exam questions. There are active discussions with other PMP candidates and participants. The course provides 42 hours of on-demand videos, 30 articles, and 25 downloadable resources. Joseph Phillips has written a number of books on the subject and he is the instructor.
Pluralsight-There is a ten-day free trial if you want to watch this course for free. The requirements of this course and whether or not it is the right choice for you are explained here. A candidate can learn about the basic project management principles to understand the need to manage in running the day-to-day affairs of an organization. The course is aligned with the PMP exam's objectives and the 6th edition of the Project Management Body of Knowledge-6th Edition.
GreyCampus-GreyCampus comes with one of the best courses on PMP certification. It has an online course and you can choose the time as per your comfort. It offers a 35-Contact hours education certificate as a prerequisite to PMP certification eligibility. It has been offered credentials by PMI, USA. They update the PMI syllabus as per the latest changes to prepare you for the exam.
PMP EXAM PREP-The course consists of short crips lessons which are very easy to understand. The language used is very easy. It considers nothing that's irrelevant. So that you can rest assured that your time is productively invested, those with busy schedules are advised to take this course. It has been trusted by more than 23,000 students. It has an average rating of 4.4 from 3500 participants who took the course. It is again an Udemy course.
PMP PMBOK Practice Exams: Set One for PMP Candidates-You can take this course as it offers 200 PMP practice exam questions based on the PMBOK Guide-6th Edition. There are five exams and a candidate can take all the one-hour exams until all the 50 questions are attempted correctly.
PMI PMP Exam Dumps-To learn about the PMP® certification exam, PMI PMP Exam Dumps should be preferred. It offers real questions from the previous exams and those are contributed by candidates who passed or appeared for this certification course. These are the largest collection of exam questions with 2738 questions and 55 total exams. It has been trusted by more than 12k Developers and Software Engineers.
Brain Sensei PMP Review Course-The course comes with a unique way of teaching that tells you a story in feudal Japan. The interactive storytelling experience avoids lectures, practice tests, textbooks, etc for those who find it difficult to concentrate. It has more than 1000 practice questions to give you an experience of a real exam. An aspiration can have one year of access and 50 hours of video content.
PM PrepCast PMP-There is 90-day access given to their PM Exam Simulator with over 2000 practice questions. It contains the latest version of the PMBOK, making you learn Hybrid methodologies and Agile. It covers more than 100 video lessons for different project management topics.
Dooey PMP Review Course-This course has a 99% success rate. It gives access to Digital materials from PMI, and 4 simulation test papers with 180 papers each. It has a live online schedule.
Conclusion
The above courses are adopted by many across the globe to clear the PMP® Certification course. There are other requirements that need to be met in order to appear for these exams. The cost of the courses also differs. One can choose the best suitable as per one's time schedule, cost, and other preferences. The PMP® Certification holds a very high value and if you decide to appear for it, make sure you are fully prepared.