Blissful Moms blogger Ishna Batra opens up about a healthy lifestyle for mothers.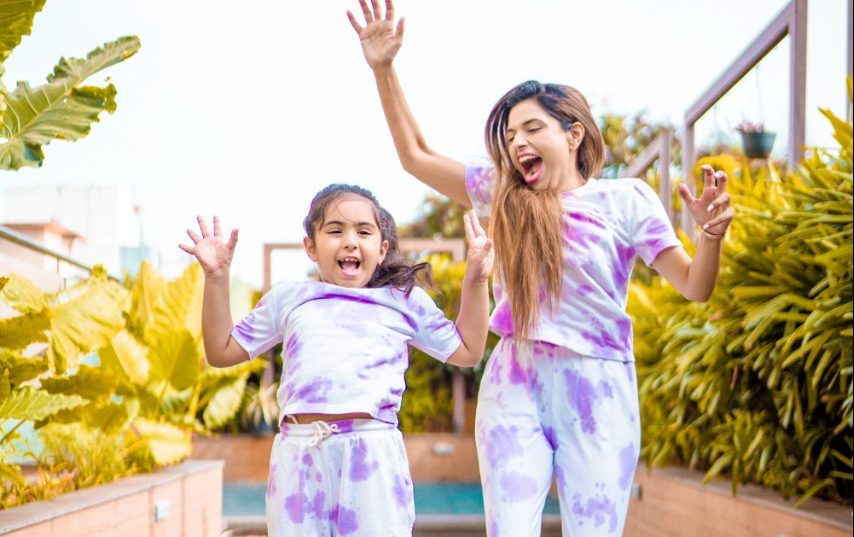 "Love yourself enough to live a healthy lifestyle."
Ishna Batra, a leading social media sensation and mom of 2 beautiful children, has been living a life she had always dreamed about. She is a mom blogger and her social media page @mammaslifestyle is full of it. Apart from being an influencer, she is also committed to a healthy lifestyle and motivates all women to live healthy lives. Being a parent gives immense joy and is one of the most gratifying professions in the world, but it is also quite taxing. Especially for mothers who serve their whole day with their children. Children are the most important thing in their lives, yet these women sometimes become so caught up and focused on the children that they forget to take care of themselves. Sanity and disregarding your own needs can lead to feelings of exhaustion, tension, exhaustion, and illness. In fact, the less you focus on your own needs, the less healthy and sustainable you will feel, and the more difficult it will be to meet the demands of your children. So it has always been advisable for moms to adopt healthy life practices for better self-growth and that of kids too.

Ishna Batra has wholeheartedly embraced her motherhood, styled fashionably, and traveled like she always wished to. Her everyday posts and parental hacks videos are great inspirations for the many moms out there who used to think that being a mom meant stopping what they really loved. Aside from that, Ishna Batra is interested in fitness and wellness. She devotes herself to cardio and yoga on a routine basis. She gained roughly 25 kgs after her second pregnancy, but with her steady effort towards yoga and cardio, she was able to shed the 25 kgs that she had acquired. She kept up her exercise regimen and nutrition, and she is working diligently enough to live a healthy lifestyle. Being an influencer, she has several people, especially women, who look forward to adopting healthy habits similar to their icon 'Ishna Batra.'

In today's era, women are more prone to numerous health concerns, particularly moms who must care for their family, children, and vocation all at the same time. This multitasking necessitates that they remain active and healthy to pursue all of it with ease. Based on much research, there are numerous healthy habits moms can model for their children. 1) Eat a healthy diet: Moms can improve their own diet by eating vegetables, nuts, fruits. Certainly, this helps in influencing the kids' eating patterns. Moms do have an impact on their children's food preferences and eating habits, especially at home. 2) Exercise regularly: Many surveys claim that if moms implement regular exercising habits, that helps them function better and lowers the health issues for their children. 3) Maintain healthy body weight: According to various research, mums who maintained healthy body weight had a 56% lower risk of weight issues in their children than moms who had a higher BMI. The environment is a powerful aspect of the growth of a child. Mothers and fathers have a great opportunity to foster their children's health by adopting and modeling a new and healthy lifestyle.