Breaking the shackles to become a successful model, influencer and entrepreneur: Martina Vismara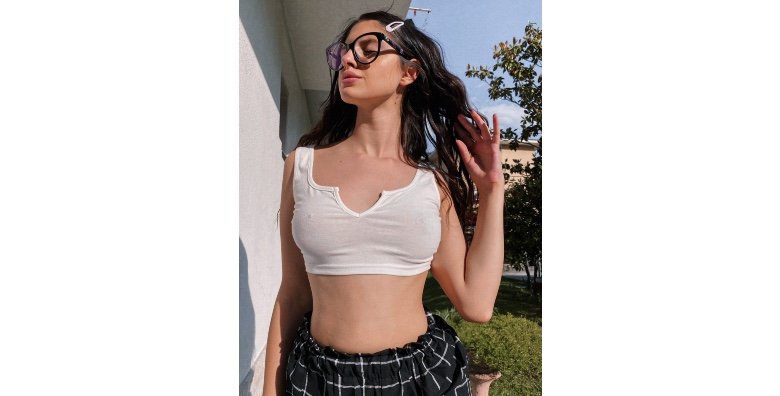 Hard work, passion, determination and self-love are the reasons for the young entrepreneur Martina Vismara's success.
Women have always been looked down upon since ages. All the women who showed resistance were shunned away to silence. Women are the most hard-working, caring and self-aware individuals and yet for long now; the world has scrutinized them. Women must be cherished and celebrated as in the 21st century, women have progressed immensely and have matched toe-to-toe with men in various aspects of life. Women also have started questioning the shackles holding them back since many years. One such girl who broke free of the shackles and made a name for herself by her determination, positive thinking, and passion goes by the name of Martina Vismara.
Martina Vismara is a fashion model, social media influencer and a presenter, who has broken out as a young entrepreneur and achieved success with her hard work and talent. Vismara is 19 years old and went against the society's norms at the age of 17 when she pursued her passion for modelling and got a job at a clothing store in her city. Making in the modelling industry is never too easy as there is a lot of competition and Vismara faced it as well. She never got bogged down after being rejected; she had an elite mentality and worked even harder to progress in her area of expertise.
While working as a model for the store, Vismara also started posting pictures of herself on the social media and started shooting funny videos, on-shoot pics and daily travel videos to garner popularity on the web. She received many reactions on her social media and earned a following. Many stringent mindset people tried to shame her by calling her "careless", "naive" and "bad-girl". But Vismara hit them back by saying that the reason she shows off her body is because of self-love, she truly loves her body and highlighted the fact that it took very rigorous training regime to get that beautiful shape.
Vismara believes that if you get a Ferrari, you must show it to the world as it has to be savored and cherished. The same way a man or woman's great body must be cherished as it shows how many efforts they've put in to build and maintain that physique. The teenage sensation is accused of posting exposing pictures on her social media and she doesn't bat one eye. She is extremely strong mentally and also urges people online that the most important and beautiful thing in life for a person is to love themselves physically and mentally.
Martina Vismara has garnered over 2.5 million followers on Instagram, which is a testament to her popularity. Her modelling work is also progressing well as she has now established herself as a model with exciting prospect and potential. She is at present, representing an energy drink company. Navigating her way through the waves of stereotypes and prejudices, Martina Vismara is determined to carry on her successful journey and keep influencing more and more women to break the shackles.
Don't forget to follow her https://www.instagram.com/vismaramartina/?igshid=1vr8nlwpwe1ve