Brian May, a Musician for Queen and Astrophysicist, will Publish a 3D Atlas of Asteroid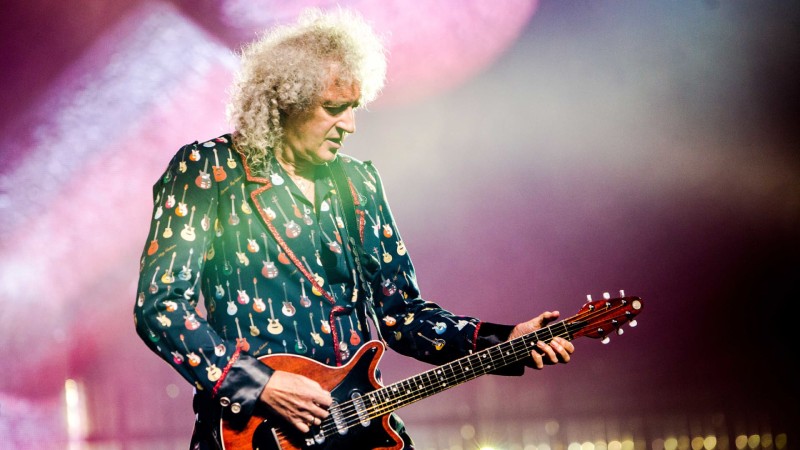 Dante Lauretta, a planetary science expert from the University of Arizona, and Brian May, the lead guitarist for Queen and an obscure astronomer, are releasing a new book on the world's first complete atlas of an asteroid.
Bennu 3-D: Anatomy of an Asteroid, a book that has been dubbed the first complete and three-dimensional atlas of an asteroid, was written by the duo.
The Osiris-Rex mission, an undertaking between NASA and the University of Arizona to gather samples from a near-Earth asteroid named Bennu, is featured in the book, scheduled for release on Thursday.
The mission, which launched on September 8, 2016, will return to Earth on September 24, 2023. According to NASA, it is anticipated to return with "pristine material from Bennu – rocks and dust collected from the asteroid's surface in 2020". It would provide a window into the time 4.5 billion years ago when the sun and planets were formed.
Bennu is one of the potentially dangerous asteroids, and NASA estimates that it will likely strike Earth in the late 22nd century. Bennu's physical and chemical properties will be determined by the Osiris-Rex mission, which, according to NASA, "will be critical to know in the event of an impact mitigation mission."
The new book by Lauretta and May will include the world's first atlas of an asteroid ever created, as well as an analysis of what Bennu's hitherto unknown stereoscopic three-dimensional photos might tell us about the origins of life.
"Brian and I corresponded briefly about the mission and my hometown of Tucson, Arizona, where he had spent some time enjoying the natural beauty of the Sonoran Desert and using it for self-reflection, as many do," Lauretta writes in the book's preface, according to Tucson.com. This was Lauretta's first meeting with May.
Lauretta, the leader of the Osiris-Rex mission, wrote: "I was, of course, a huge fan of Brian's music. The fact that I was corresponding with one of my childhood heroes was beyond cool.
"As the OSIRIS-REx mission progressed, I couldn't help but share some of the latest developments with him … To my delight, Brian showed a keen interest in the mission and the science behind it. It was clear that he was not just a casual fan, but a true space enthusiast and an advocate for space exploration."
Later, Lauretta took May aboard the mission, and together with his collaborator Claudia Manzoni, they produced stereo images from the original photographs captured by the Osiris-Rex cameras.
Researchers were ultimately able to choose a secure landing spot for sample collection thanks to the surface photographs of the asteroid.
The mission, according to May, "undertook by far the most intimate exploration of any asteroid to date, and here are the results, the fruits of the labours of a huge team of top scientists and engineers."
"Our aim has been to deliver this extraordinary portrait in a form which is understandable and enjoyable to scientists and non-scientists alike," May added.
According to Tucson.com, the book comes with a Lite Owl, a stereoscopic viewer designed by May that enables readers to view the photographs in their three-dimensional form, along with graphics, maps, and three-dimensional imagery.
May attended Imperial College London to study physics and mathematics before founding Queen in 1970 with Freddie Mercury and Roger Taylor. After a successful singing career, May returned to his academic studies in 2006 and finished a thesis examining the radial velocities of the so-called zodiacal dust cloud.