BTS Jimin's birthday ads show up on the screens of the world's biggest mall in Dubai through his Chinese fanbase Park Jimin Bar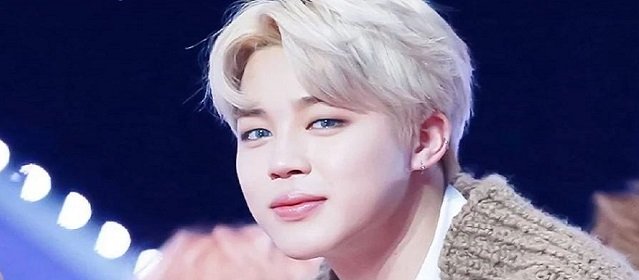 BTS Jimin, through the efforts of his Chinese fanbase Park Jimin Bar, took over the world's biggest mall situated in Dubai with his birthday advertisements being streaked in that on over 340 ads screens for 7 days from October 9th to October 15th.
Jimin became the first and only individual artist whose non-commercial or absolutely personal ads were allowed by Dubai Mall to be shown on all its screens. Such a grand celebration of the birthday of Brand King and King of Kpop Jimin is exceptionally fitting to have appeared on the world's biggest mall.
Jimin's Chinese fanbase, Park Jimin Bar, once again indicated that their love for Jimin is as large and stunning as the projects that they have attempted for the current year to honor the idol's 26th birthday celebration.
Among others, Park Jimin Bar declared the 11th part of its huge Jimin birthday projects on September 19 and posted "Birthday Support for Park Jimin Part 11 – Clusters of bustling. The world's first person to have advertising space all-inclusive support in the largest and most popular shopping mall in the world, the Dubai Mall. Range: all the advertising space in the Dubai Mall."
The Dubai Mall, situated in Dubai, United Arab Emirates, has 555,600 square meters floor area that is as large as 50 football stadiums. It is likewise the world's most visited shopping center and has become a tourist destination with over 80 million annual guests.
Jimin's 15-second birthday celebration ads will run 288 times each day, beginning October 9th until 15th on all advertising screens in the mall, which is more than 340. It remembers all long screens for all floors of the shopping center and all advertising spaces, manages screens, lifts screens, subway line station signs, and in any event, parking areas. It is really astonishing.
On October 9th, netizens who went to the mall were amazed to see floors of Jimin wherever in the Dubai Mall. Jimin video ads played on a gigantic 200 square meter LED screen situated at the Olympic-sized Dubai Ice Skating Rink. His solo song "Filter" has been played at the skating rink as well.
A similar Chinese fanbase has declared other mind-blowing projects for Jimin's birthday this year. They posted about projects that will make Jimin the first K-pop idol to have cabin support with full global routes with Top 5 South Korean Airlines; the first individual in the world to have a Seoul subway support project with the biggest scale ever; the first individual in the world to have 300 square meters joined 3 screens in New York Times Square; his ads will vanquish four major urban areas and 26 metro stations with the biggest pedestrian flow in China; the first Korean artist to have his own theme celebration in Myeongdong, Seoul, Korea with the rich arrangement of Serendipity Bubble; first person in the world to have large-scaled help of Thai Subway, Bangkok, Thailand; the world's first idol to load up on the big screens on Moxy Boston; and full coverage advertising on six top social apps and more.
A year ago, Park Jimin Bar additionally made some vital birthday projects like when they made it snow in October for Jimin. They additionally all the while lit up 34 buildings in the richest cities in China.