C.J. McCollum, to be respected this end of the week, left heritage beyond basketball at Lehigh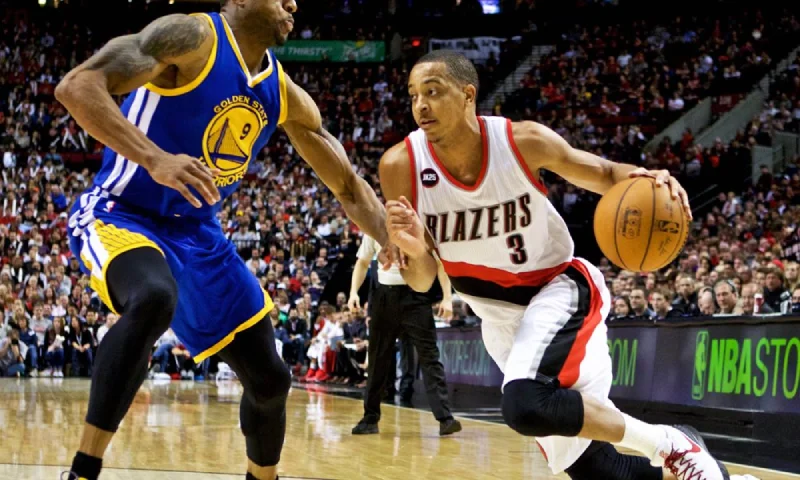 His Lehigh heritage stretches out past what he achieved on the basketball court.
From leading the Mountain Hawks to an annoyed of Duke in the 2012 NCAA Tournament to speaking to children in Bethlehem elementary schools, McCollum exploited his four years at Lehigh. With the present Trail Blazers star set to come back to the Lehigh Valley this end of the week, we caught up with seven people whose lives he touched while at Lehigh.
Every mutual story of an individual known best for basketball yet additionally a model for Lehigh student-athletes.
Joe Sterrett, Lehigh dean of sports
"From my perspective, he is the most visible example we have of someone who demonstrated through their behavior and their deep and sincere commitment that you can be all that you want to be. He became a really good student. I don't think his first year he was terrific, but his last couple of years, he was a Dean's List student. He committed himself academically in the same way he did in basketball, where he was always the first one in the gym, always the last one to leave, always looking for an opportunity to get up more shots.
"He committed himself fully to being the best version of himself he could be. He put on weight here. It was all the right weight. He took care of himself. He just was very, very intentional and focused about his growth and development.
"I just admire the thoughtfulness, the maturity, the intentionality with which he conducted himself. I see that now in his career. He's sustained the same values."
Brett Reed, Lehigh head coach
"He always had a confidence about him that came across as being calm and controlled, but not arrogant. I think it was comforting, because no matter what the situation was, he never really got rattled. Even as a freshman, he didn't get rattled. I think that allowed other people to play with a great deal of confidence.
"Moving into his junior year, we actually sat down and talked a little bit with the recognition that, 'You could lead the country in scoring, but I don't think our team would be as good. If we can take a little bit more of a team-focused approach, our season is going to be a lot better.'
"He internalized that in the way in which he played, passed and trusted others. But he internalized it in a different way that a lot of kids don't do. He said something to the effect of, 'If you haven't been in the gym with me, you might not get the ball.' So, there was the actual accountability on his part to his teammates that, 'Yeah, I'm going to be unselfish to help our team grow, but you're going to have to earn my confidence and respect in those pressure situations.' "
Dr. Jack Lule, Lehigh professor and seat of chair of journalism and communication
"For C.J., his journalism studies were as important to him as his basketball. The other piece, because I've talked to some faculty about it as well and said, 'Do you have any memories or anything of C.J.?' The word that three out of four of them used was 'humble,' which I thought was an interesting word.
"It was clear after 2 years that he was a star. You would never suspect that in a classroom situation or his work for the school newspaper. There was none of that. He was humble and generous.
"They're going to look back and see the epitome of a student-athlete. He is just as much a journalism major as a basketball player in Lehigh's mind. That was so much a part of his life here. If C.J. had seen a story of his time at Lehigh that didn't mention journalism, I think he would have been offended. He put a lot of time into his time with journalism."
Harry Morra, Lehigh assistant coach
"I didn't experience his freshman and sophomore years. All I saw was him at his best, which was fascinating for a young coach. All I saw with someone who was supportive, loyal and a typical throwback captain.
"When guys would mess up or make mistakes, he would put his arm around them and coach them through it. When they made the same mistake five times, then he would start holding them accountable and saying, 'Hey, you've got to get this.'
"If guys didn't have it that day — say it was an early-morning practice and half the team was kind of just showing up — all of that was unacceptable to him. It was kind of like when you watch interviews with Kobe Bryant or Michael Jordan. It was no excuses — it was all, 'We're here for a reason. You've got to bring it.' "
Roseann Corsi, Lehigh community relations coordinator in athletics
"Being a basketball player here, people looked up to him. Around the community, people looked up to him and admired him also because of the person that he was. He just wasn't a basketball player, but truly, he worked hard and was dedicated to everything he was involved in, which I think is a good message to all our kids.
"He gave back to the community when he was here. That's just as important as his basketball career and his academics.