Carrie Best: Google Doodle honours Canadian journalist and social activist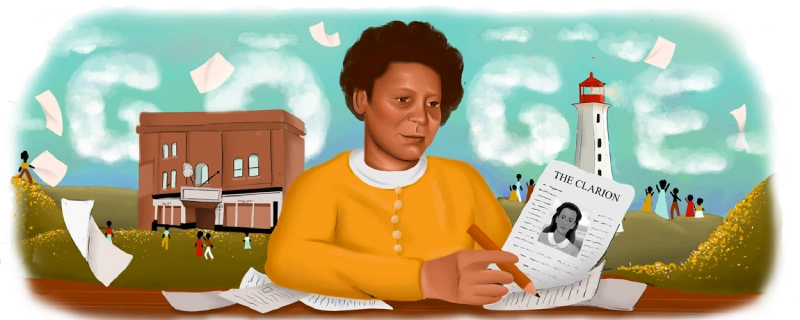 Google Doodle celebrates Canadian journalist and social activist Carrie Best, Co-founder of The Clarion—one of the first newspapers in Nova Scotia owned and published by Black Canadians, on December 17, 2021.
Who was Carrie Best?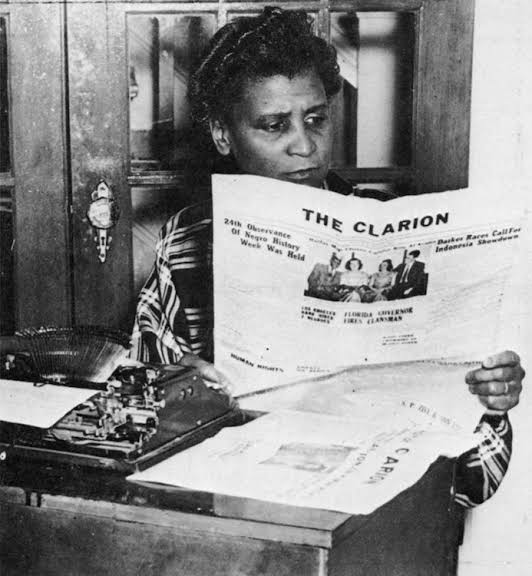 Carrie Best was born Carrie Mae Prevoe on March 4, 1903 in New Glasgow, Nova Scotia, Canada. Carrie Mae Best (née Prevoe) was a human rights activist, author, journalist, publisher and broadcaster.
Started by incidents of racial discrimination, Carrie Best became a civil rights activist. Best utilized her voice in radio and print to get positive change to society Nova Scotia and Canada.
Carrie Best experienced childhood in New Glasgow, Nova Scotia, in a time of racial discrimination. Urged by her parents to take pride in her heritage, she decided since early age on to deny racial stereotypes and inundate herself in historical and literary works composed by Black Canadians and African-Americans.
An intelligent child, Carrie Best wrote her first poems at four years old and frequently presented her viewpoints in letters to the editors of local newspapers as a teen.
Unhappy with the racial stereotypes depicted in famous books and local culture, Best searched out work of African-American poets and historians.
Carrie married railway porter Albert Theophilus Best on 24 June 1925.
In December 1941, Carrie Best heard that few secondary school girls had been taken out forcibly from the Roseland Theater in New Glasgow. The Black youngsters had attempted to sit in the "white only" section. Best was offended.
In 1946, she and her son, Calbert, established The Clarion, one of the first Nova Scotia newspapers owned and published by Black Canadians. In 1956, it was renamed The Negro Citizen and started national circulation.
While working her newspaper, Carrie Best took on another challenge. Incapable to observe radio programming as she would prefer, Best yearned for something soothing and motivating. She tackled the issue by broadcasting her own program, The Quiet Corner, which appeared in 1952, with Best at the microphone.
In 1952, Carrie Best began a radio show, The Quiet Corner, which was aired for 12 years. From 1968 to 1975 she was an editorialist for The Pictou Advocate, a newspaper based in Pictou, Nova Scotia.
In 1968, the Pictou Advocate employed Carrie Best to compose a weekly column named "Human Rights," which ran until 1975. Best used her sharp pen to promote Aboriginal rights, improve living conditions on reserves and advance basic civil rights for all.
Carrie Best's significant contributions to human rights were perceived commonly and governmentally. On 18 December 1974, the Governor General named her a Member of the Order of Canada. After five years, she was elevated to the rank of Officer of the Order of Canada in recognition of her commitment.
In 1975, the activist established the Kay Livingstone Visible Minority Women's Society, an association that gives educational funding to Black women. After two years, at 74 years old, Carrie Best wrote her autobiography, That Lonesome Road: The Autobiography of Carrie M. Best.
Carrie Best became Dr. Best in 1975, when she was awarded an honorary doctor of laws (LLD) from St. Francis Xavier University in Antigonish, Nova Scotia. In 1992, the University of King's College in Halifax awarded her an honorary doctor of civil law (DCL). The university likewise offers an undergraduate scholarship for African-Canadian and Canadian Aboriginal students — the Dr. Carrie Best Scholarship — in her honour.
Extra awards were offered on the human rights advocate, including the Queen Elizabeth Medal (1977), Black Professional Women's Group Award Certificate (1989) and Award of Excellence in Race Relations from the Minister of State for Multiculturalism (1990); she was additionally drafted to the Nova Scotia Black Wall of Fame (1980).
On 24 July 2001, Dr. Best died at the age of 98 of natural causes in her sleep at home in New Glasgow, Canada.
In 2002, Carrie Best was posthumously awarded the Order of Nova Scotia. She is remembered on a postage stamp issued by Canada Post on February 1, 2011.
On December 17, 2021, Google featured a Doodle on its home page for celebrating Carrie Best.
For her humanitarian efforts, Carrie Best was made a Member of the Order of Canada in 1974, and hence became an Officer of the Order of Canada on this day in 1979.