Chris Bruce Is Helping 100,000 Newbies in Real Estate Wholesaling Close Their First Deals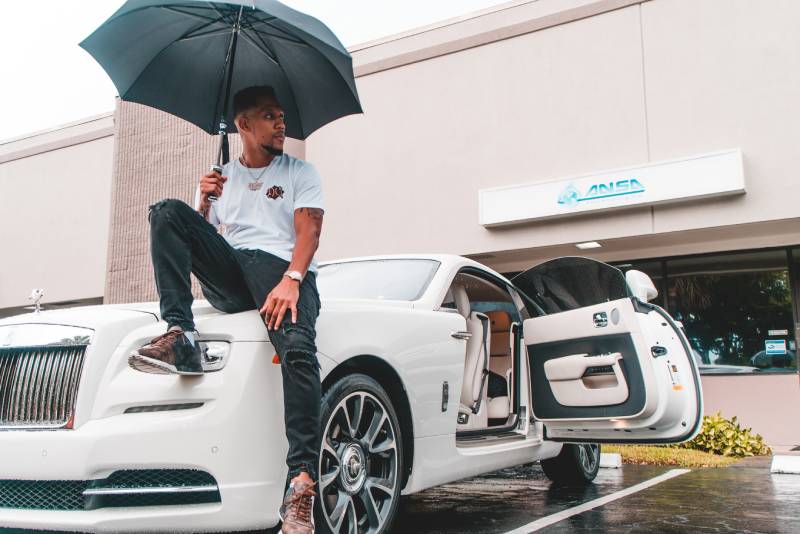 Real estate is one of the most lucrative markets that can generate both income and profits. After all, 90% of millionaires earned their wealth thanks to their investments in real estate. There are several ways to generate income in this industry, but people most commonly decide to try their luck out in wholesaling. However, becoming a successful real estate investor takes more than just good luck. There are proven methods and strategies that can ensure the success of each contract, and Chris Bruce is more than willing to share his secrets to success.
Chris Bruce is an entrepreneur, real estate wholesaling expert, and nationwide coach. He's currently running a successful real estate business and mentorship programs to help out newbies in the industry close their first deals. But, in 2009, he was just a young man in his twenties, clueless about what he wanted to do in life.
One day, when he was browsing the Internet, he came across real estate wholesaling. At that time, he was looking for a way to provide for his family, and real estate seemed like a great idea. Unfortunately, he decided to start his career right before the housing bubble popped, and the recession followed soon after. To make things worse for Chris, his initial 26 contracts were failures.
He was not willing to give up, though. He started investing in wholesaling courses and reading books on self-development. Eventually, he closed his first deal and earned $5,000. This sale motivated Chris to keep going and work even harder. As a result, he has flipped more than 350 properties, and he runs a successful business.
Chris believes that someone can achieve anything they set their mind on, as long as they work hard and educate themselves. He uses his social media to motivate his followers to get into real estate and start their own businesses. As he pointed out, real estate is the only industry in the world where anyone can make money without any experience, licenses, or credit.
In addition to his social media, Chris shares useful tips and strategies on a website he founded specifically for REI newbies. His website aims to help 100,000 people (for a start) with little to no experience break into the real estate industry and close their first deals.
As Chris pointed out, one of his biggest regrets is not hiring a mentor at the start of his career. He tried to do many things for free, but this only cost him more money than hiring a mentor would have. Since he is aware of how challenging it is to get a business off the ground, he decided to provide all those who are just starting with top-notch strategies on his website and in his podcasts. The greatest part is that he shares all this information for free.
"I'm passionate about helping people see who they are and who they can become. I love helping people transform into who they need to be to become successful. I love the journey more than the actual end result. I'm inspired by people like Kevin Hart and Tony Robbins. People who think on a bigger scale. People that diversify their impact and income."
In addition to learning about real estate, Chris points out that it is essential for people to work on themselves, self-growth, and self-development. When he entered the business, Chris didn't have the mindset of an entrepreneur. He believed that making money and succeeding was incredibly difficult. When he started reading books such as Think and Grow Rich and Secrets of the Millionaire Mind, his mindset and attitude changed entirely.
Chris realized that the more he knows, the more he'll have to offer. Once he was able to provide value, he started earning more money. "I'm more interested in self-development than developing my business. Our success, achievements, and external life are the reflection of our mindset. So, we should primarily focus on growing as a person. Everything else will come along."
Entering the real estate industry and starting a business might be an excellent opportunity for all those who want to achieve financial independence. After all, it is the most convenient opportunity to upgrade one's income thanks to the low entry barrier. And now, the timing couldn't be more perfect. It is expected that there will be plenty of opportunities in the real estate industry post-COVID-19. Anyone interested in real estate should take advantage of the opportunities that are about to appear.
You can engage with Chris Bruce online by following him on Instagram, where he gives his followers advice on how to succeed in the real estate industry all the time.