City Commissioner Christina Lambert Hosts Community Meeting with West Palm Beach Neighborhoods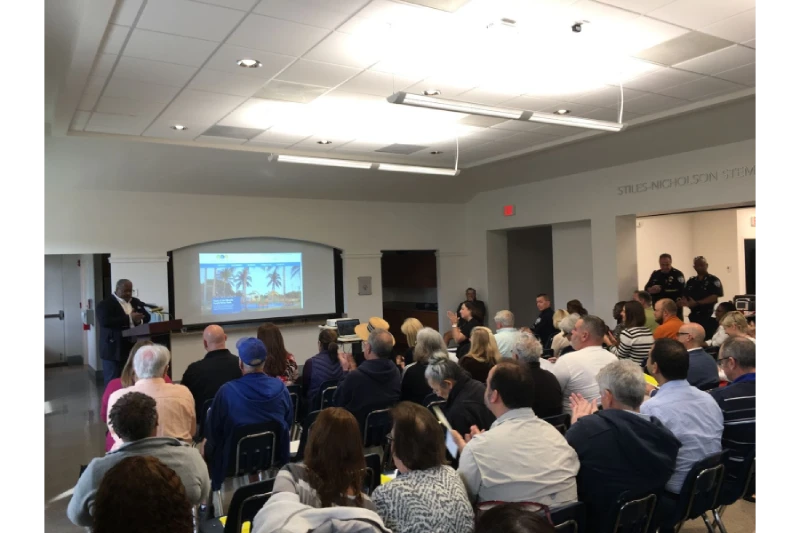 Residents attend to hear community updates, discuss neighborhood issues and engage with city leaders
On February 8 2020, West Palm Beach City Commission President Christina Lambert hosted the first annual South of Okeechobee Neighborhoods Community Meeting at the South Florida Science Center and Aquarium's Stiles-Nicholson STEM Education Center. Together with neighborhood leaders and community organizers, Lambert, along with other local officials, invited attendees to participate in a dialogue about the pressing issues facing their neighborhoods. Nearly 100 residents of the south end of West Palm Beach attended to discuss and learn about important city initiatives impacting their community and to provide direct feedback and insights to public officials.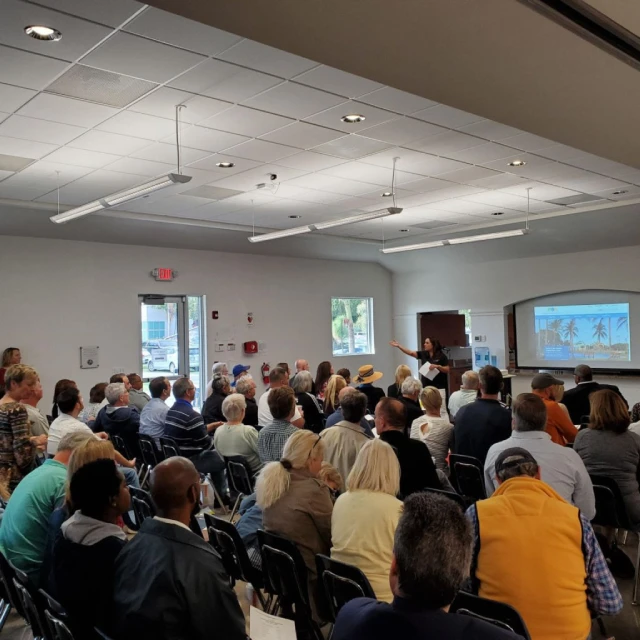 Commissioner Lambert, who represents District 5 of West Palm Beach, wants these community meetings to serve as an opportunity for residents to take a role in, and become informed about, local matters of importance. "I know people are busy and it's hard to get to City Commission meetings or even neighborhood meetings," she said after the event. "That's why I sat down with our neighborhood association presidents and discussed opportunities to get people more involved."
Following a half-hour coffee catered by Don Ramon Restaurante and Social Club, the formal program brought up a number of topics, beginning with a consensus about the importance of city staff and officials communicating clearly with residents about the issues that impact their daily lives. Public safety continued to be a subject of great concern for the attendees, with several bringing up the importance of ensuring proper code enforcement and of effectively addressing the challenges of homelessness in the community.
Residents shared their desire to be communicated with about ongoing city issues using emails, text messages, phone calls, and social media, as well as public meetings. Lambert noted that, as one strategy for improving community engagement, the city is increasingly focusing on using new technology to better reach more residents and gather their input on major policy decisions. She pointed out, for example, that the city is soliciting input from residents on the Municipal Golf Course and that residents could complete an online one-minute survey to share their views on the project with city officials. The golf course, along with the 8111 South Dixie site, will be the subject of a public meeting that the city will be hosting in April.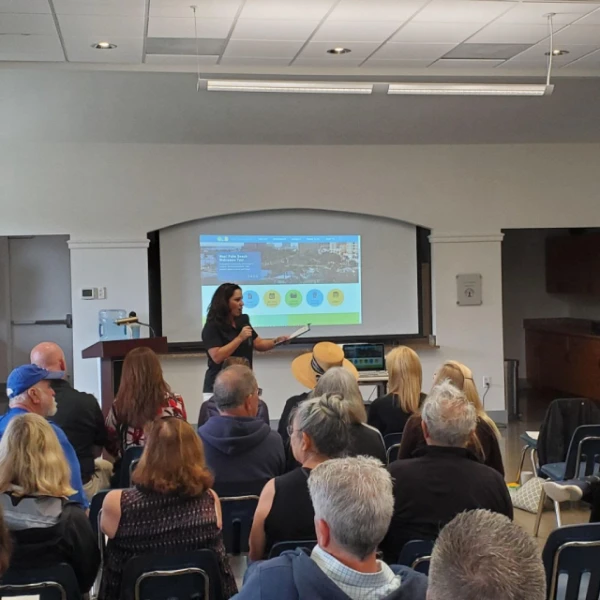 Updates about department activities and policies were delivered by West Palm Beach Mayor Keith James, Police Chief Frank Adderley, Fire Chief Diana Matty, and representatives from the offices of Code Enforcement, Parks and Recreation, and Economic Development. Officials also discussed the city's ongoing sustainability efforts and the 2020 Parks Bond Referendum.