Colston Julian says "The idea was fairly straightforward. They wanted to capture Shane Warne's spirit and personality in a fun way"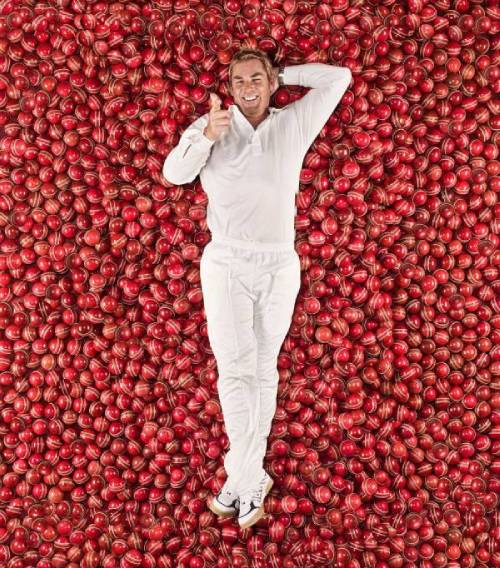 Time Bulletin recently had a conversation with fashion & commercial photographer Colston Julian on his journey so far and his experience working with late legendary cricketer Shane Warne.
1. You have been shooting some of the best cricketers of our country for very many years now. Tell us how you feel everytime you shoot them.
I have been shooting editorials and advertising for a while. I have worked with models actors and athletes. Cricket in India is almost a religion and working with cricketers has always been wonderful as they have a balance between glamour and sports. It is more prominent now with the arrival of the IPL. It has pushed the crickters to be a lot more aware of their digital media and appearances. I have always been happy to work with them as athletes they are lot more focussed and a bit more fuss free , and over the recent years they have beome more fashion consious and experimental with hair make up and styling . I have been lucky to have photographed over two decades of cricket talent .
2. How was your association shooting Shane Warne?
Working with Shane Warne was truly a fun experience. When I read the news of his untimely passing, All that they wrote in tributes to him are so true. He was a wonderful human being, fun loving, sporting and most importantly caring. He was warm to the people around him and who he worked with. He was so coperative with me and my team despite the shoot being complicated. He did not complain or rush us .
3. What was the shoot all about ?
I was called by SKY sports to photograph Shane while he was in India for SKY Sport for their in channel Magazine. The team was based out of London and they wanted to shoot in Rajastan. We shot the project during the IPL at the ITC hotel .
4. Which year was this?
The shoot took place on the April 11th, 2010.
5. This concept is very unique. How did this idea come about ?
The idea was fairly straightforward. They wanted to capture Shane Warne's spirit and personality in a fun way. The creative director had this idea where he wanted to make a spoof of the classic poster from " American Beauty ", the film had Mena Suvari lying down on a bed of roses. SKY Sports wanted to have Shane lying down on a Bed of cricket balls (we got (2400 of them). In addition to this we created a "guillotine" rig at an angle that would hold cricket balls and allow for Shane's head to just fit in and when it closed it would enable us to cover him completely with the balls making for an amazing cover. The results of which it made for a historic cover at that time.