Corsa Auto Rental CEO Ethan Duran on How He Founded and Scaled His Business to 7 digits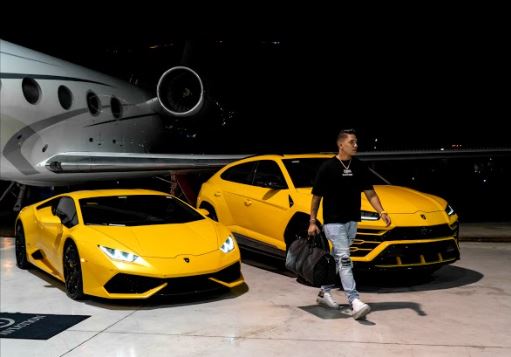 Scaling a business beyond seven figures is a monumental achievement. It takes commitment, dedication, and expertise to see a goal like that through and while many business owners set their sights on high figures, achieving them is another story. It's a long road to that kind of success, but CEO of Corsa Auto Rental, Ethan Duran, reached there within just one year with his exotic car rental business. With a passionate approach and dedication to match, Ethan built a multi-million-dollar business in a year.
A​ serial entrepreneur, Ethan finally hit it big when he saw he could provide a unique and exceptional offering in the exotic car rental industry. "I moved to LA for an opportunity in investment banking, but when I saw the opportunity in exotic cars, I couldn't stay away," says Ethan. "I knew I could do it better than the people in the industry." With ideas on improved strategies and offerings, Corsa Auto Rental was born.
Scaling isn't easy, but Ethan understood early that you have to make sure debt is working for you. "Utilize debt properly," explains Ethan. "You should acquire debt to make money, not lose money." Believing that too many entrepreneurs take on too much debt at once without a viable strategy to repay it, Ethan accepts smart debt choices as a part of scaling.
With his finances under control, Ethan shifted his sight towards customer service. "I treat everyone I meet like family," explains Ethan. "Potential clients are everywhere, and you want them to be able to trust you right off the bat." Ethan understands that repeat business is built on trust. "Reputation is everything," states Ethan. "It's about proving you are responsible and care about your clients' needs."
E​than has worked extremely hard to get to where he is now and he doesn't regret a minute of the grind. "To scale a business to this level, you have to stay focused, but it is incredibly worth it in the end," says Ethan. "I don't believe we are supposed to be chained to the 9-5 model. It's about working for that eventual freedom." Finally achieving scale at great lengths, Ethan is ready to diversify as a seasoned entrepreneur with serious numbers on his resume.