Customer Satisfaction: Ludovico Cianchetta Vazquez's Key to Success with BnB Academy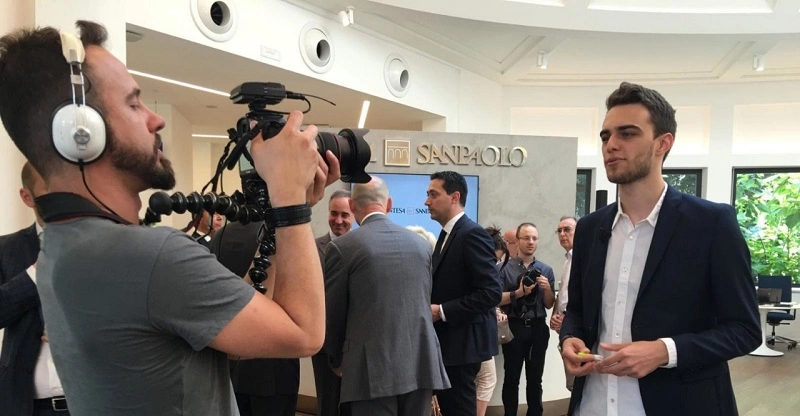 At just 24-years-old,Ludovico Cianchetta Vazquez (@nudovico) earns well over six figures and has been featured in Forbes Italy. He has made the bulk of his fortune in the Airbnb business but attributes much of his success to keeping his clients happy.
"Clients are the most precious things for an entrepreneur," said Vazquez. "I took a lot of inspiration from the process of customer service of bigger companies such as Apple or Amazon, they're customer-obsessed."
Vazquez's dedication to customer satisfaction has paid off in waves. He has made a fortune leasing real estate properties and listing them on Airbnb and prides himself on providing top-level service to every one of his clients.
Using advanced marketing techniques, he crafted a method to successfully list high-converting properties on Airbnb, paying the rent of several properties, and turning huge profits.
Vazquez was making an excellent living, all from his laptop. Many aspiring entrepreneurs began asking him how he was able to make a living while traveling the world, which inspired him to start BnB Academy.
BnB Academy teaches entrepreneurs how to start their own Airbnb business and has currently helped over 600 people achieve financial freedom. Many of Vazquez's clients are used to working traditional jobs and cannot believe they can make a prosperous living without answering to a boss.
"My biggest challenge was to convert the mindset of my students. Most of them were used to working five days a week, from early morning to late afternoon, and could not understand the possibility of earning large amounts of money without constantly working," said Vazquez.
Vazquez teaches his students to automatize every piece of their Airbnb businesses, allowing them to make money without leaving their laptops. He believes he can teach anyone to succeed in business, provided they develop a strong-willed and determined mindset.
The beauty of BnB Academy is that students can enter the amazing market Airbnb provides without investing any money or owning a house. The academy helps its students earn jaw-dropping numbers by teaching them to manage properties and giving them a percentage of the profits.
"Let's imagine an $800 profit per apartment with no investments. Thanks to my techniques a person can easily build a portfolio of ten apartments in a couple of months. That's $8000 per month," said Vazquez.
Vazquez believes there will be money to be made in Airbnb for years to come due to the boundless opportunity for wealth creation in the tourism industry.
"Everywhere and anywhere people will always need a place to sleep," said Vazquez.
The young entrepreneur has developed a loyal following of students, as clients from around the world are eager to learn his keys to a successful business. However, Vazquez doesn't just teach the Airbnb business. He has also partnered with fellow businessman Francesco Crema to found Book Academy, which teaches students how to make money selling books written by ghostwriters on Amazon.
Book Academy has been a huge success, with many of Vazquez's clients enrolling in both of his Academies.
Vazquez has created a luxurious lifestyle and has found something most people spend their whole lives looking for— a job he is passionate about. To learn more about Vazquez, be sure to follow him @nudovico