Danny Tidwell Dead: "So You Think You Can Dance" finalist died at age 35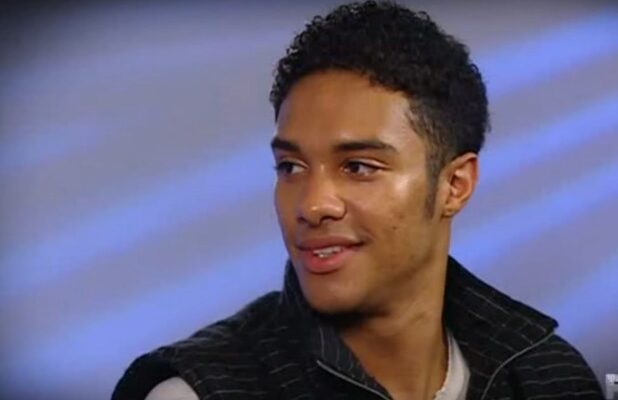 Danny Tidwell, "So You Think You Can Dance" finalist, died tragically on Friday, as per his sibling and fellow dancer Travis Wall. Tidwell was 35 years of age.
"Yesterday I lost a brother," Wall wrote on Instagram on Saturday. "And we all lost a gift. I'm not ready. But I never think I will be. Because I can't believe this is real. I can't believe you're gone. You were more than my brother. You were my inspiration. I idolized you growing up. Wanted to dance just like you. Wanted to be you! I wish I could jump in your arms again like we used to when we were kids and onstage dancing."
Danny Tidwell was the runner-up in the third season of "So You Think You Can Dance" in 2007 when he was 22. Wall danced in the season earlier and was likewise a finalist.
Debbie Allen, who served as a judge on Danny Tidwell's season, took to Twitter to pay tribute to the late dancer, calling him a "dancing genius" and a "prince amongst paupers."
Danny Tidwell was born on August 1, 1984, in Norfolk, Virginia, and started dancing as a kid, first concentrating on jazz before changing to ballet. He had worked at different first-class organizations, including the American Ballet Theater, and he likewise played out the works of renowned choreographers like Allen, William Forsythe, and Mia Michaels.
Besides his appearances on "So You Think You Can Dance," Danny Tidwell performed with Debbie Allen productions, who was a judge on the show. Tidwell won a silver medal at the USA International Ballet Competition in 2002 and performed with the American Ballet Theater. In 2006, Danny Tidwell and David Benaym established the dance magazine, movmnt. In the February 2008 issue, Tidwell showed up on the cover with Sabra Johnson.
In 2005, Danny Tidwell was highlighted in Dance Magazine's 25 to Watch and showed up on the cover, as well as in Pointe Magazine's Top 10 VIP. After his run on "So You Think You Can Dance," he performed during "American Idol's" second annual "Idol Gives Back" charity event in 2008, and he likewise had his Broadway debut in 2009 as a cast member in "Memphis."
In September 2010, Danny Tidwell was selected as the head of Norway's National Ballet. Tidwell was on staff as a teacher at Fusion Dance Theater in Holbrook, New York.
As updates on Danny Tidwell's tragic death spread, his relatives, partners, and his fans started taking to social media to pay tribute to this legend's life.