Dineshbhai Patolawala: A brand that reminisces the Indian culture of fabric and weaving with their Patolas.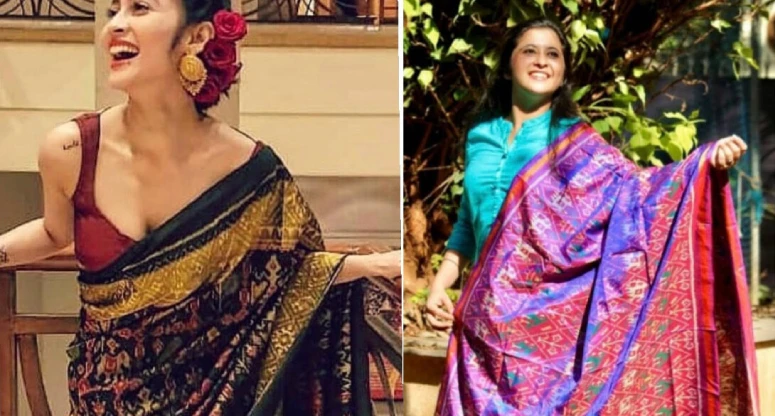 With more than 70 decades of experience in weaves and fabrics, Dineshbhai Patolawala' s product has been mesmerizing the Indian customers.
India has been one major hub for many fashionistas. The diversity in India culture and tradition has given birth and rise to many different forms of fashion. One can go around the country in any direction and you can find a different fashion and language that would change after every 100 miles. The textile industry within India has been one of the most booming sectors for many brands and businesses to prove their mettle and make their own den. Such has been the results from textile industry that they serve and integral and important part in growing the country's economy. One such brand which has catapulted the country's tradition and serve the customers with their unique designs for Patola is Dineshbhai Patolawala. Patola is a traditional method of dyeing and weaving of fabrics involving careful calculations and precise execution. This art was once reserved for the royal families of Gujarat and rest of India displaying exquisite color and pattern at a premium price that would attract many customers.
Founded way back in 1949 by Pethajibhai Makwana and his family members that made Rajkotiyan handmade Patola during their time in a small place called Patan. With an objective of establishing and extending their busines across major states, the family moved to Rajkot to help create a large base and attract more artwork opportunities. Such was their volumes of fine artwork and design that they were helped by many prolific leaders of India which included Mahatma Gandhi, Jawaharlal Nehru, Lal Bahadur Shastri. The firm now attracts major customers from not only Gujarat but all across the country. With global aspirations in mind, they are keen to cater to markets across the globe as well.
Pethajibhai Makwana passed the mantle to his son, Dineshbhai Makwana who has been running the business extremely well with his son Niraj Makwana as well. Together they have grown in double digits since the past couple of decades. They have been able to cater to majority of customers finding fashion in different types of Patola and such has been the outstanding feedback from the markets that they have been able to grow and attain sustainable profits over the years. The brand of Dineshbhai Patolawala has observed a humongous growth and potential to take over the textile industry by storm.
Their fabric is made up of 100% pure silk with silk trademark and their sarees display immaculate design and colors that galvanizes the modern-day women. Some of their designs of Patola that are in great demands include Vohra Bhat, Paan Bhat, The Naari, Navratna, 3 Phool design, Mota Hathi design, Narikunj Lehryu and many more.
Dineshbhai Patolawala have developed a team of proficient workers who give the heart and soul in taking their business to next level. Expanding their business ahead, they have become exporter for Patola in 2017 and with a vision in mind to keep producing excellent quality of Patola's and provide impetus of maintaining the Indian art and tradition through their brand image. Gaining much recognition and popularity from Indian audiences as well as from industry peers as well, Dineshbhai Patolawala continues to hustle hard and create a special niche for themselves in the textile industry.