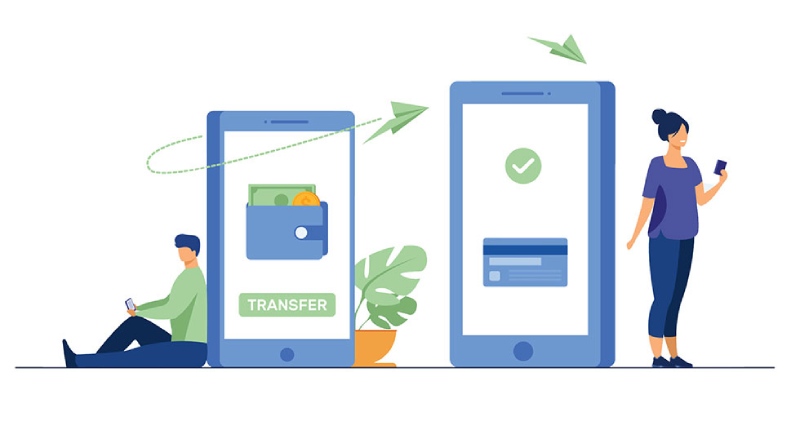 India has a large number of people with various backgrounds. There are some sets of people who come under the migrant population, such as migrant workers who work as security guards and low-wage employees in various industries.
These kinds of people sometimes don't have access to open a savings bank account. So, the Indian Postal department started this scheme. The purpose of domestic money transfers is to facilitate money transactions for migrant workers without a bank account. Even, migrant people have faced numerous hardships to open a bank account in a bank.
This article talks about the benefits of domestic money transfer, product highlights, services, how to send cash through domestic money transfer, and DMT limits.
What is a domestic money transfer?
Domestic money transfer is an instant money transfer, you can do money transactions with any of the banks in India. Many private parties are also doing the same. In simple terms, you can transfer direct cash into the particular bank account provided to the customers by business owners.
Domestic Money Transfer is functioning based on the rules and regulations imposed by the Reserve Bank of India(RBI). Indian Post Payments Bank(IPPB) has the facility for domestic money transfers even in rural areas. Look after domestic money transfer-enabled post offices, In India, it has 1.55lakhs of post offices. So, you can access domestic money transfers near your post office. IPPB has money transfer products such as NEFT, UPI, IMPS, and RTGS.
10 Advantages of using domestic money transfer:
More flexibility: A few years ago, you used to send cheques by post and get approval for money transactions from a particular bank. Domestic money transfer provides ease of convenience and flexible options near to your doorstep.
Historical record: Domestic money transfer has past money transaction records. So, it has been recorded for the whole lifetime. You use a digital signature here.
24*7 money transaction facilities: You can send and receive your money at any time based on your convenience. There is no time limit for money transactions. It saves a lot of time.
Avoid fraud activities: It is approved by RBI. Once the amount is debited to the particular bank account, you will receive an SMS alert. So, you can trust domestic money transfers.
Instant access: Transferring money through this method has no delay in payment. This system is always automated now.
No bank can escape from the circle: All banks have money transfer facilities. So, you can transfer to any bank in India. It is either regional or national banks.
Work on bank holidays: There is no restriction on bank or government holidays. You can use domestic money transfers from anywhere at any time.
Security is the priority: Most of the money transactions through domestic money transfer is highly-encrypted.
Used for more purposes: You can send money to your family and friends, pay bills and send business payments.
 Suitable for working professionals: It saves a lot of time and energy for working professionals. Instead of sending cheques, you can use domestic money transfers.
How to send cash through domestic money transfer:
If you have only a mobile phone and number it's enough. Even if you don't have any government documents like PAN, aadhar, etc.,
Provide the details of your beneficiary name
Beneficiary bank account number
Bank name and branch
Product highlights:
Send instant and direct cash
Permits cash to bank accounts that are not the customers of non-IPPB.
Confirmation to the sender through SMS alert
The lowest service charge of 1%
Available all over India
Safe money transaction
Available services from DMT:
You can do DMT registration only with the help of a mobile number
The beneficiary can do registration, inquiry, and removal of the bank account from DMT.
Money refund there, if any technical glitch happened.
Do complaint if any mistakes in the services
Remitter can do profile upgradation
Important note:
Full KYC registration is temporarily stopped.
DMT money transaction limits:
Low KYC:
The amount that can be sent in one transaction is Rs 5000
The amount per day total transaction limit is Rs25000
Conclusion:
Rural people have to travel from their village to the city for each money transaction to the bank, even of whether they possess a bank account or not. But, domestic money transfer is the best solution for rural and migrant people. They can send money to any bank in India. It is the most appreciable one.
This scheme shows that the nice initiative even people can send and receive money only with the help of a mobile number. In case of an emergency, it is really helpful for everyone out there. So, make use of domestic money transfers at any time.