Dr. Paul DeLeeuw – A Medical School Journey from Connecticut to Mexico and Back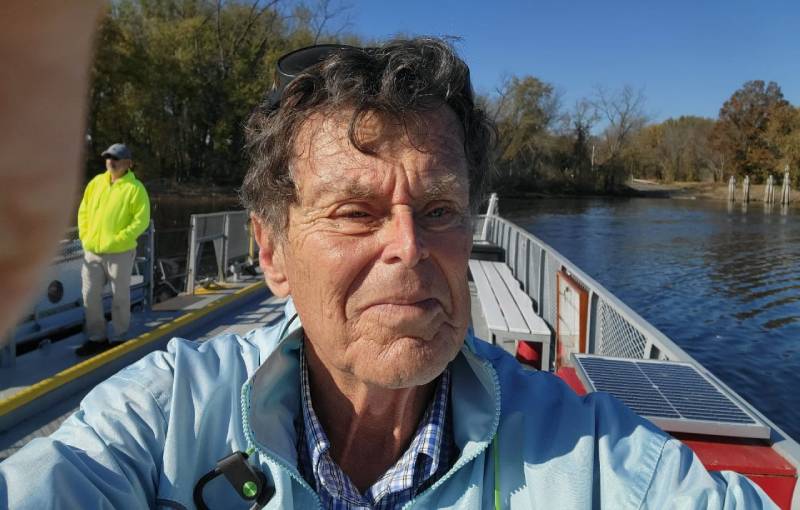 Paul DeLeeuw is a retired physician living in Florida. He obtained his medical degree from University of Connecticut School of Medicine and completed his residency at University of Missouri-Columbia.
Over the course of his distinguished professional career, Paul DeLeeuw became the Chief of Anesthesia at Cedars Medical Center and stayed there until 2002. Dr. DeLeeuw later became the Director of Anesthesia Services at Riverwalk Surgery Center. In that role, he led nurse anesthetists and ran the anesthesia department, which he managed successfully. A shoulder injury derailed his career as an anesthesiologist, so he went on to work as a weight loss doctor.
We recently had the opportunity to speak with Paul DeLeeuw and learn how his journey to become a doctor took him from Connecticut to The Medical School of Guadalajara and back again. When Paul learned the State of Connecticut was going to open a new medical school he decided to apply, and as a Connecticut resident, thought he just might have a chance.
Here is his story in his own words:
"The response from the new medical school came quickly. 'We appreciate your enthusiasm and willingness to repeat the First Year. However, any acceptance would be contingent upon your completing the following courses:
Advanced mathematics to include differential and integral calculus
Organic and inorganic chemistry
Atomic physics
At least two semesters of biology, including laboratory
At least one semester of chemistry laboratory.'
To my desperate eyes, that letter was a "yes, but." The admissions people doubtless thought they were dismissing yet another annoying unqualified applicant, but I saw the light in the tunnel. I resigned from Guadalajara, borrowed some money from my parents, and set off.
Yes, the University of Connecticut would enroll me, a Trinity graduate, in six courses next semester: Physics, inorganic Chemistry, inorganic Chemistry lab, Biology, Biology lab, differential Calculus.
I rented a room in a small town just south of the campus, bought books, and began the most grueling year of my life. When not attending classes, and I missed none, I studied morning through night, all weekdays, and all weekends. I never left the apartment except to buy food.
At the end of the semester, I received my report card:
Physics –  A
Mathematics – A
Inorganic Chemistry –  A
Inorganic Chemistry lab – B
Biology – A
Biology lab – A
I took no semester break. I immediately enrolled in second semester:
Advanced Physics
Biology and Biology lab
Organic Chemistry
Organic Chemistry lab
Integral calculus
I busted my behind relentlessly and emerged from my apartment in June with straight A's. I sent a letter to UConn Medical admissions with proof of my accomplishments. In return, I received a letter of direct admission to the Class of 1974. And a personal note of congratulations from Dr. Lepow, on behalf of the entire admissions committee.
Medical school was easy. My roommate Bob Whitesell told me the first of many vital tips…
I eschewed the massive tomes of medicine. I bought the thin concise nursing texts, review summaries, and always the smallest books available for any subject. When we took Medical Boards part 1 after two years of medical school, I got top grades (as did Bob). The second two years were a different experience altogether. This was Clinical Medicine. See patients, write diagnoses and treatments, show a mastery of Pathology and Pharmacology.
I proved to have an encyclopedic memory for Pharmacology. On the Pharmacology Boards at year four, I got 800, the highest possible score. This brilliance got me past other, lackluster, scores and, in June of 1973, I graduated M.D.