Dr Steven Cyr Focuses on the Internal Well-Being of the Patient before Undertaking Any Surgery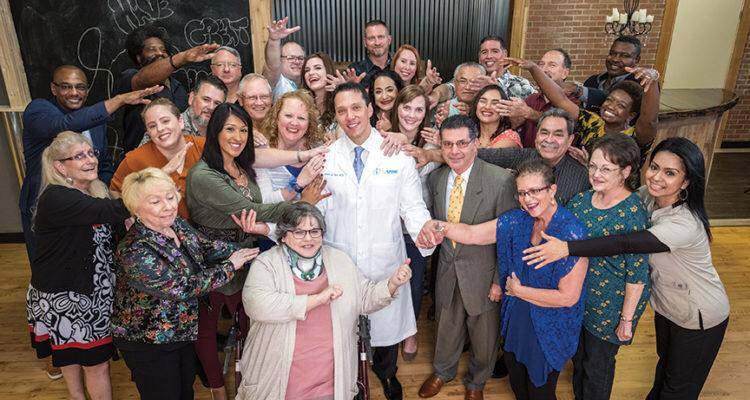 Dr Steven Cyr is a credible name in spine surgery and cosmetology. He's a well-known orthopedic surgeon across the United States, with his practices located in San Antonio, Houston, and Downtown Houston.
Dr. Steven Cyr specializes in performing highly delicate and sensitive surgical procedures on the spine. He's a Mayo Clinic-certified spine surgeon, widely acclaimed for correcting the musculoskeletal system and spine.
As a keen student of medical science, Dr. Cyr was always interested in knowing the musculoskeletal system inside out. Once he understood it clearly, he began exploring more about liposculpture techniques and procedures. Dr. Cyr's passion for this niche made him an expert in this segment. He can now instantly identify anatomic flaws in people and correct the same using his unique surgical approach called 'orthosculpt.'
He has over 20 years of experience in this field. Dr Cyr is extremely meticulous in his approach. He performs each of his surgeries around the spine with utmost care and precision. He handles the delicate nerves and spine as the region connects a human body's primary blood vessels.
Dr. Steven Cyr: An Expert Cosmetology Surgeon
"Apart from orthopedic surgery, I was equally interested in cosmetic surgery as well. I underwent a two-year formal training program fellowship with the President of the American Board of Cosmetic Surgery, Wilbur Hah, MD. I enjoyed each part of my fellowship program. I learned in-depth about all the relevant skills relating to cosmetic surgery. Also, I got the opportunity to practice my skills in several complicated cases, which I did successfully," Dr Steven Cyr explained.
Dr. Cyr now receives plenty of requests for liposuction, abdominoplasty, and various other types of cosmetic surgeries. But he doesn't give a nod for any surgery easily. First of all, every patient has to take an appointment with him. Based on the patient's overall health history and requirement, Dr. Cyr then prescribes his advice to the patient and plans his future course of action.
In the last few years, there's been a craze among the fitness-conscious people who are interested in gaining a true athlete-like figure or getting in the right shape. Dr. Cyr puts back his expertise and years of experience into his surgical procedure prioritizing the safety and well-being of his patients first.
Dr. Cyr uses his expertise in orthosculpture procedures while keeping in mind the body shape and size of the patient along with the dimension of their legs, belly, back, and arms. Until a doctor has complete knowledge about these things, any 4D liposuction surgery or liposculpture may not yield the desired result. Even the slightest of mistakes can lead to a flawed body structure.
The Future Ahead
Dr. Steven Cyr doesn't stop there. Apart from being an expert liposculpture expert, he has also transformed himself into a full cosmetic surgery expert running his own practice in Texas. He developed his own wellness products: CYRx MD Skincare and also CYRx MD nutrition to enhance the outlook of his patients looking for an effective beauty solution treatment.
Dr Steven Cyr completed his graduation degree in Biology from Southwest Texas State University with top grades. He earned his MD degree from the University of Texas Health Science Center, San Antonio. Initially, he served in the United States Air Force as an intern at Wilford Hall Medical Center. Soon, he got into a full residency program for Orthopaedic and Neurosurgical spine surgery fellowship at the Mayo Clinic, Minnesota, and he has never looked back since then.
Dr. Cyr is a visionary medical professional. He dreams of a world sans diseases, disability, and illness. He believes that every country should have the necessary medical infrastructure, surgical equipment, physicians, and surgeons to undertake all major surgeries and other complex operations on time at their hospital premises without waiting for external assistance or aid.
Follow his Journey on Instagram and check out his Website