Non-Surgical Brazilian Butt Lift by Dr. Simon Ourian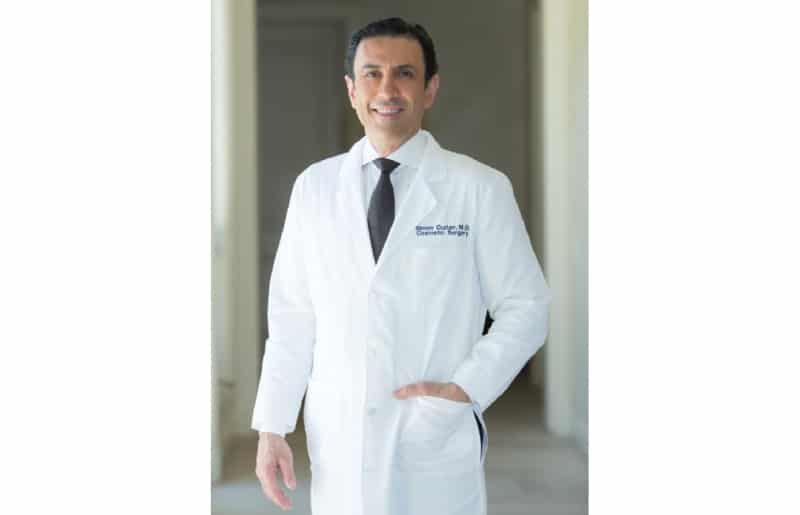 If you're interested in getting a non-surgical Brazilian butt lift by Dr. Simon, click here to learn more about it today.
Butts come in all different shapes and sizes. Some butts are shapely while others lack muscle tone in this area.
Like all body parts, there are a variety of reasons for the differences in butt shapes. Your age, hormones, bone structure, and size of gluteal muscle will all determine the shape of your butt. Genetics also plays a large role in where fat is distributed and held in the body. 
If you are unhappy with the shape of your butt, there are ways to get you the butt you've always dreamed of.
The Brazilian Butt Lift is a trendy procedure with a non-surgical option. This popular procedure is all the rage and one of the fastest ways to perk up your butt.
Keep reading to learn more about a Brazilian Butt Lift for you!
What Is Brazilian Butt Lift?
For many reasons our bodies don't always do exactly what we'd like them to do. With age, genetics, and other factors, our butts don't quite give us the plump look that is oh so trendy at the moment.
A non-surgical Brazilian Butt Lift (BBL) is the process of using fat or dermal fillers to give the booty a much-needed boost.
For those with excess fat on the body, fat transfers are used to remove unwanted fat and inject it into the butt. For those with minimal fat on the body, quality dermal fillers work just as well.
Previously, BBLs were a cosmetic surgical procedure, requiring commitment to a much more invasive procedure. The non-surgical BBL is quick and requires minimal downtime.
What Are the Benefits of a Non-Surgical Butt Lift?
This trendy procedure is exploding with popularity. Not only do you get the booty that you've always wanted, but there are also so many benefits that come with the procedure.
It requires minimal downtown
The procedure is quick and painless
There are minimal risks involved
The results are instant
You don't have to undergo surgery
These are just some of the amazing benefits of a non-surgical butt lift. Be sure to talk to a well-trained cosmetic doctor such as Dr. Simon Ourian for the results that you want.
How Long Will My Results Last?
This is a non-surgical procedure so the results are not permanent. The results highly depend on the quality of the product used, the experience of the doctor, and each individual.
Each patient will break down the dermal filler in a different way, but with proper care and attention, the results can last up to 3 years. It is recommended that you go in for touch-ups when you start to see a change in the results. This can give your BBL an instant boost.
You want to ensure that your doctor is experienced in performing BBLs. Celebrity doctor Simon Ourian and his team at Epione Beverly Hills will provide personalized care to ensure that you see amazing results.
Boost Your Confidence with a Brazilian Butt Lift
You may not have won the genetic lottery and been blessed with a Brazilian-style butt. However, the non-surgical Brazilian Butt Lift is the perfect option if you want to enhance your body's shape and boost your self-esteem!
Be sure to check out our website and book a consultation today!