Celebrity Cosmetic Doctor Simon Ourian and Non-Surgical Nose Jobs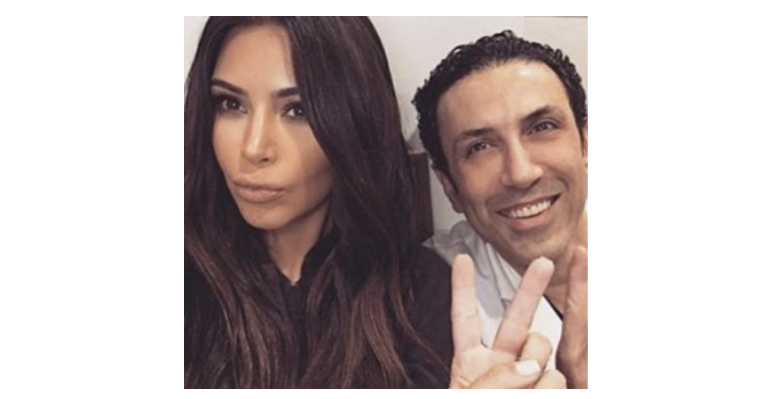 Dr. Simon Ourian has undoubtedly carved a niche for himself as an exceptional cosmetic dermatology expert. He attracts countless celebrities, including Nicole Scherzinger, Kim Kardashian, Kylie Jenner, and Jenna Dewan. It is no surprise that the physician has more than 3.5 million followers on Instagram. He helps clients correct many skin conditions, such as acne scars, wrinkles, melasma, sun damage, non-surgical nose jobs, and facial lines.
Kim Kardashian and Simon Ourian at Epione
Patients undergo the procedures at Epione Beverly Hills in California. For the nose jobs, Simon Ourian employs a novel technique called the micro-droplet instead of the commonly used threading approach. The micro-droplet technique entails using a miniature needle to ensure precise handling and a natural-looking result.
Pioneering work in cosmetic dermatology

Kris, Khloe, Kim, and Kourtney regularly appear on the show "Keeping Up with the Kardashians" spotting the results of Dr. Ourian's mastery. The group has also appeared on TV receiving non-surgical dermatological treatments at Epione Beverly Hills. These appearances have helped thrust Dr. Simon Ourian's cosmetic dermatology services into the spotlight in Los Angeles and around the world.
A non-surgical nose job makes it easier to enhance facial appearance thanks to dermal filler injections. The famous physician does not focus on creating the perfect nose, instead, he ensures the results complement the patient's face.
People are familiar with Dr. Ourian's office, where he fixes botched nose jobs and other cosmetic dermatology issues. For many, the physician is a pioneer in cosmetic dermatology as he introduced innovative solutions to solve wide-ranging skin problems. Ourian usually captures videos and photos of the procedures, which he shares with millions of followers on Instagram.
His pioneering work helps attract more social media than other professionals in the medical field. Having celebrity clientele also bolsters the visibility of Ourian's practice. Follow him on Instagram: @SimonOurianMD1.