Dr. Tevin Naidu: This South African Doctor is making headlines for his multidimensional career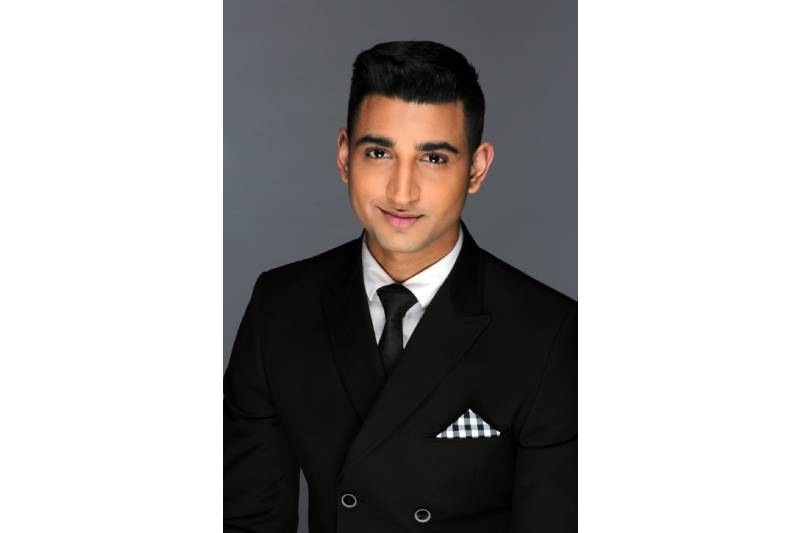 Dr. Tevin Naidu, born in 1993, in a city known as Vereeniging in the Gauteng Province of South Africa. Both his parents were police officers for the South African Police Services and stationed in the Sebokeng district at the time of his birth. At age 3, Tevin moved to the city of Durban, in the Kwa-Zulu Natal province (the birthplace of his parents and elder sister). His love for his family is very strong, and his relationship with his sister is one he described as filled with love and energy. He was an active, vibrant child with memories of this move from Vereeniging to Durban. He spent most of his time outdoors as a kid, interacting with nature, climbing trees, going on adventures with his friends, or indoors, geeking out with computers. Sometimes dismantling computers and reassembling them for fun. His mom's side of the family contained a mixed heritage of both Islamic and Hindu culture, while his dad's side was predominantly hindu (majority Tamil speaking). Growing up in Sydenham, Durban, a middle-to-lower class environment. He had to learn about the harsh realities of life from a very young age. Growing up in these conditions are what he believes prepared him for the real world. Amidst all the potential detours in his life, he still managed to surprise all his teachers academically. He also surprised many of his colleagues when he joined the "Sydenham Tamil Society" at age 9 and began actively learning to play multiple Indian instruments (e.g. tabla, harmonium, mridangam, veena etc). He also won numerous national awards during this time for his percussion skills, singing and dancing. This was unfounded within his community considering the type of environment he grew up.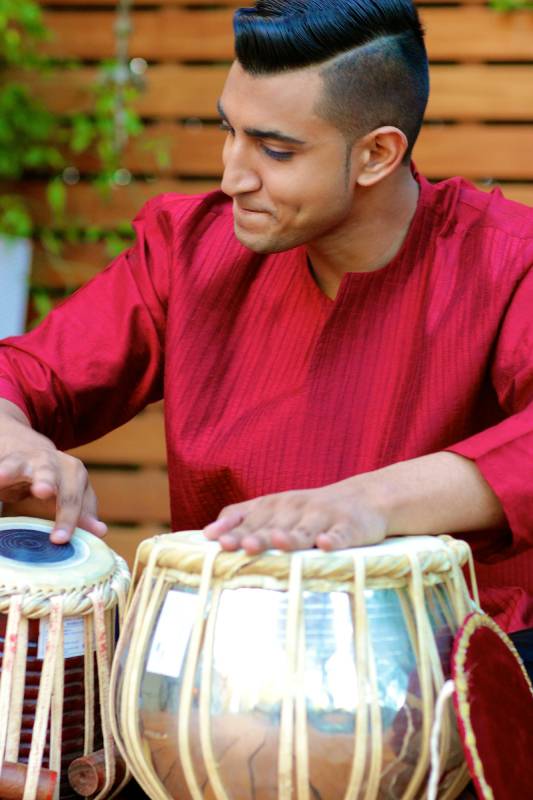 Again surprising his colleagues by starting a debate club, joining the teenagers against drug abuse club (TADA) and actively volunteering and engaging with community service initiatives. Rarely did scholars in Sydenham Primary School or Burnwood Secondary School achieve the grades that Tevin managed to attain. He was a natural academic. He could grasp complicated concepts from a very young age and his classmates often believed he knew more than some of his teachers. He eventually began teaching maths and science to his classmates during his lunchtime and after school in an attempt to help his colleagues pass. He was gifted with the ability to teach, making complex phenomena seem simple. Completing his final year of high school (matric) with all A's, all highest in the grade, including 100% for Mathematics, the DUX and good fellowship awards, to name a few all at the age of 17. Tevin's favourite subject was Mathematics, as the 100% surely indicates. He recalls often seeing the world and Universe in purely mathematical terms. He considered Mathematics to be the language of the Universe. He attributes his academic prowess to his parents, both very intelligent. His passion for science came from his father but his ability to nurture that passion and work hard at it came from his mother, who was a Colonel for the SAPS and the first Indian female spokesperson for the South African Police Services in Kwa-Zulu Natal.
During his senior years at high school, his invitation to the White House by president Dwight D. Eisenhower's granddaughter, Mary Eisenhower for the People to People Leadership Ambassador's Program in Washington DC is what eventually led to his decision to become a Medical Doctor. His passions were physical cosmology, evolutionary biology, mathematics, philosophy and cognitive neurosciences. During his scholarly years, he was also an avid sportsman, participating in several regional competitions in volleyball, table tennis, cricket and football. Unfortunately his school did not provide much sporting opportunities due to financial reasons. He was also unable to take IT (information technology) at his school due to the lack of facilities. His senior prom was also cancelled due to the school's financial reasons. During his schooling career, Tevin, approximately 1.85m in grade 10 (standard 8), was scouted by a model agency in KZN, known as Absolute Models, which kicked off his very successful ramp modelling career. Eventually leading to various fashion show appearances at the SMME's, Cape Town fashion week, Cape Town Menswear Fashion Week and Durban Fashion Week. After several influential conversations, he eventually decided that Medicine would provide the most fulfilling work, especially from an effectively altruistic perspective.
This led to him applying to Stellenbosch University (one of Africa's leading Medical Schools) and being accepted for an MB,ChB degree starting in 2011. His model/medical careers eventually led to him participating in the Mr. India South Africa 2011. Tevin soon realised that his "double-life" would actually help his mother to fund his medical school fees. Studying medicine at a predominantly white, Afrikaans university was very difficult according to him. Lectures, ward rounds, tutorials, were mostly taught in Afrikaans. As a Kwa-Zulu Natal boy, adapting to this change in culture was a difficult task, but one he accepted. He often had to deal with direct and indirect racism from many of his professional colleagues. "Most of them were privileged. Private schools. Parents and family members with medical degrees. They had no idea what went on below the poverty line. Many of them were very racist, intolerant and ignorant. Some accepted me graciously. I made sure to change their opinions whenever I got the chance. I despise being labeled or stereotyped. My aim was to make it clear that, as a brown man, I can do everything you can do, and sometimes even better."
Tevin eventually went on to win the Mr India South Africa competition, becoming the first ever winner (and youngest winner since, at only 18, as well as the only winner to reign for 2 years). This helped to catapult his media career and eventually led to him transitioning into television presenting in 2014. This led to his debut as the new host of the, already successful 14 year running hit lifestyle and magazine TV show, Eastern Mosaic on SABC2. Being a fan of the show from a very young age, he was grateful to become a member of the team. His goal was always to highlight Indian culture and that's exactly what this show was about! For over a decade, Eastern Mosaic has been South Africa's most popular Asian lifestyle show – a vehicle for social, cultural, political and entertainment news. Providing fascinating insight into Eastern customs, traditions, languages and lifestyle. However, his stint on Eastern Mosaic was short-lived due to the company planning a new show scheduled to debut later that year of which Tevin was also the new host. Mela (meaning "a gathering" in Sanskrit) is a popular lifestyle and entertainment television show. The show was hosted by Tevin Naidu, alongside an ensemble cast, and aired weekly on SABC3. Billed as "an Indian Experience" and inspired by Indian fairs and markets, Mela offered viewers an opportunity to get to know leading figures and innovators in business, the creative and performing arts, fashion, entertainment and many other sectors. These are the kind of people who are making a mark on popular culture, setting trends that others follow or are presenting new ways of seeing and thinking about our contemporary world. Mela brought the highlights of Indian culture, in all it's vibrant variety, to South African homes.
Consciousness raising has always been something he was very passionate about and he loved to challenge the status quo, even if it meant being controversial in an attempt to start conversations and invite intellectual debates and discussions. His ability to communicate to the public was very well received as he continued to grow into a well loved South African public figure. This was all happening as Tevin continued to complete his medical degree. Full-time medical student and full-time time television host. Many could not believe how he was able to manage his time accordingly with all that was happening in his life. Again, he is often quoted as grateful for the double life he was given as it helped him fund his medical degree as well as give him opportunities to do things he would have never been able to afford to do in his personal capacity. Hosting a TV show meant getting sponsors, traveling the world and interacting with people from diverse ranges in society. His passion for media grew as he aimed at eventually becoming a science TV show host or to eventually produce consciousness raising documentaries all for the aim of education. Education and public health have always been a passion for him and the aim eventually evolved into one day incorporating both careers (medical and television) into one.
In 2016 Tevin completed his medical degree, officially becoming a medical Intern when he moved back to Durban, from Cape Town, to work for 2 years and King Edward VIII hospital. His love for neuroscience, sociology, psychology and politics are what led him to Survivor. Survivor South Africa: Philippines was the sixth season of the South African reality television show Survivor South Africa. The season was filmed in January and February 2018 in the Palawan province of the Philippines, with Tevin as the youngest male castaway on the show. It aired weekly on MNet (DStv Channel 101), Mzanzi Magic (DStv channel 161) and is still available for streaming on SHOWMAX. For Tevin, Survivor is one of the greatest psychosocial experiments on television. He has been a fan of the show, since its inception, and has watched every episode of every season. Tevin's witty one-liners and charismatic gameplay, with his natural storytelling abilities, allowed him to evolve from Survivor fan to favourite, with South African viewers labeling his character "The Mindanao Puppet Master" and "The Godfather" of Survivor South Africa. Survivor was a truly life-changing experience for him. While he entered hoping to stir the pot and be as entertaining as possible for the fans, his authentic relationships with his fellow castaways made it extremely difficult for him to play the cut-throat game he initially intended on playing. Survivor, after all, is about backstabs and blindsides. This would eventually lead to his vote-off, after an overall impressive run in the game, truly dominating and always maintaining a powerful position in the game.
After Survivor Tevin was also linked as the potential new Bachelor for the new South African version of the TV show "The Bachelor: South Africa", but this did not come to fruition. Tevin Naidu was a TV judge & MasterClass mentor on "Presenter Search on 3", which aired on weekly SABC3. Presenter Search on 3 is a reality show format that sees a nationwide audition process where thousands of presenter hopefuls auditioned for one of three dream jobs as hosts on South Africa's most popular lifestyle television shows (Expresso Show, Afternoon Express & Top Billing). During this time, he became the first South African television personality to appear on 2 primetime reality TV shows (Presenter Search on 3 & Survivor) on 2 of South Africa's leading broadcasting channels (SABC3 & MNet) – on the same day – at the same time.
He is still an active musician but now not only playing traditional Indian instruments but also the guitar and piano. He also enjoys reading, chess and exercises regularly. His mindfulness practices include playing music, meditating and occasionally yoga. For him, a healthy body delivers a healthy mind and vice versa. His love for mental health began to develop during his time on the island and post-survivor. Now that he was also earning as a medical doctor he no longer felt the need to pursue his television career. His goal was to now focus more on medicine and helping others. He realised that his passion for psychology, sociology, neuroscience, philosophy etc can all be fulfilled if he pursues a career in mental health. In 2019, after his Internship was completed, he was set to perform 1 year of community service (a year that all south african doctors must perform before registering as independent practitioners). He was graciously accepted by the South African Military Health Services (a branch of the South African National Defence Force) to perform his community service in Oudtshoorn, a small town in the Western Cape.
During this time, he became a very active member of the community. He soon joined the Oudtshoorn Health Cluster and became the designated public health spokesperson for the Klein Karoo region, with the main focus on the Oudtshoorn community. Providing high-quality, evidence-based lectures on HIV/AIDS & COVID19 to various public sectors: Army Infantry, SAPS, Business Chamber, Correctional Services, Traffic Police & local radio stations. With an overall reach of thousands within the community. During this time he began his Masters in the Philosophy and Ethics of Mental Health, via the University of Pretoria, to further dissect his passion for the brain and mental illness, currently doing research on fascinating topics from schizophrenia's effect on consciousness to psychedelic assisted psychotherapy and mindfulness meditation's impact on mental health. His aim is pursue an academic career that allows him to teach more – and perhaps start a podcast dedicated to teaching the public. His passion for teaching continues since his years teaching his classmates mathematics, he would love to now contribute to the knowledge growth of the future generations. He believes that his upbringing is what makes him a better doctor today. His ability to empathise with those less fortunate and understand the traumas of living in underprivileged environments separates him from many of his colleagues.
Being a firm non-religious, agnostic, from a very young age, he practiced most of his religious activities as cultural activities. He claims that once you understand the universe mathematically and scientifically, it becomes almost impossible to believe the folk-tales told by humankind. He views the world's religions as humankind's first attempts at explaining the universe and that have been very beneficial to us in our journey to where we are today and have taught us a lot. Overall, Naidu's journey is certainly one that we consider worth telling. A boy who came from very little has transformed his life into something no one in a small town called Sydenham would ever have imagined. "It was my mother and all the sacrifices she made for me that led to all this success. All her hard work. Eventually, all I wanted to do was make her proud and it's still a very important priority in my life. I'm Dr. Tevin Naidu because of Colonel Vasie Naidu." Tevin, equipped with his background in medicine, philosophy and presenting is now set to start a podcast dedicated to "Asking the right questions". He will be addressing topics that face us on a day-to-day basis, utilizing the skills he has gained over the years to bring more trustworthy, evidenced based, unbiased information to the rest of South Africa. In a time infected with misinformation, disinformation, propaganda and hate-speech, we have to say, Tevin's project sounds like an absolute breath of fresh air! So please join Dr. Tevin Naidu on his consciousness raising adventure, as he takes an in-depth philosophical probe into the nature of… well… everything!"