Dubai's sought-after photographer Hikmat Wehbi talks about his creative process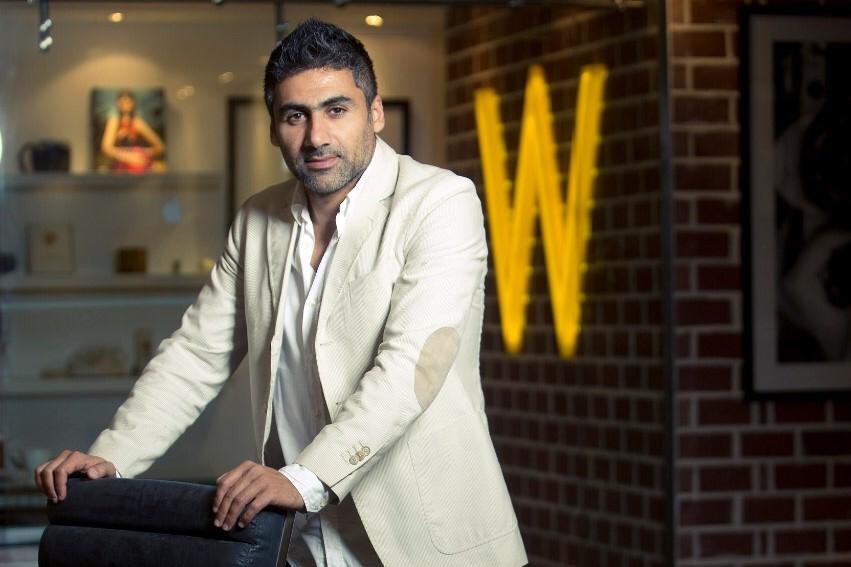 Many of us are blessed with a natural talent, but not all can realize its true potential. Some even shy away from it, fearing rejection or failure. A need is there to experiment and play with one's ideas, even at the cost of facing ridicule. Only those who are willing to take this risk can make their mark in the world. This fact is particularly true for creative geniuses like ace photographer Hikmat Wehbi, one of Dubai's most renowned photographers.
Hikmat talks about his creative process, saying, "We focus first on the desired end results and then think backward. This is followed by visualization of the concept and then working with the team for putting together the right elements." Hikmat feels that quite often, unplanned photo shoots work better than anything else. Emphasizing on the fact that beauty lies in the eyes of the beholder, he shared that women's beauty in different shapes and forms has always fascinated him. Hikmat endeavors to capture their natural beauty while breaking typical stereotypes such as thin models.
Being a passionate photographer, Hikmat opines that real artists are those who do not care for acceptance of their work by society. He admires the famous German-Australian photographer Helmut Newton for his unique contributions to photography, without conforming to societal norms. Hikmat has accumulated rich experience in this field and worked with several notable clients. Hikmat shares his insights saying, "If you want to deliver art, you need to work solo and not be limited by anyone's directions. Therefore, I try to do my own shoots at least twice a year. I go back to basics and work on projects that let me express myself."
Hikmat Wehbi has done wonders in the field of photography and beyond. He realized from a young age that he was suited for a job, which would allow him to express himself artistically. While following his passion for art, he tried multiple options. Not until he bumped into an inspirational photographer, did he realize he was cut-out for photography.
He began his career in photography with a local newspaper and won several awards. Having established himself as a professional photographer, Hikmat went on to set up his own studio. After several years of success and growth, his studio eventually evolved into a successful production house. Hikmat's clientele includes globally acclaimed brands like Google, Chalhoub Group, Carolina Herrera, Dubai Parks and Resorts, L'Oreal, and many more.
Growing patronage of the public for his works makes Hikmat eager to do more of his own photoshoots. He seeks to promote art and beauty through his passion for photography and make a positive difference in the world.